Advocating for energy efficiency and a clean recovery: Trade ally edition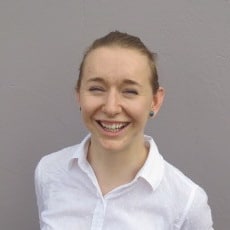 Kirstin Pulles
Community Organizer,
Efficiency Canada
Kirstin began her organizing career at the age of 18 when she traveled the United States for three months, living out of a van and advocating for North Korean human rights.
Since then, she has completed a bachelor's degree in Global and International Studies at Carleton University, focusing in Global Development and Economics. During her studies, Kirstin completed four research projects on subjects at the nexus of economic growth, policy and sustainability.
With the World University Service of Canada she undertook a mapping project of gender lens investors, identifying entrepreneurial leaders. The following year, as lead researcher, she analysed and compared two free public transit advocacy campaigns in Canada. Through the Canada-India Centre for Excellence, Kirstin designed a gender-based program evaluation for an international women's accelerator program. She also led a volunteer team to explore the Fairtrade market. 
Outside of work, Kirstin can usually be found on a bus somewhere! As a founding member of Free Transit Ottawa, she has spent four years building support for concrete policy changes at the municipal level. As the leader of the Transit Week Challenge, Kirstin got Ottawa's city councillors on the bus with her for a week. 
She is also an avid rock climber, concert-goer, world-traveler, coffee-drinker and outdoor enthusiast.
These compact sessions (20 minute presentation, 25 minutes for discussion) are targeted at people working in the energy efficiency sector.
Join our community organizer, Kirstin Pulles as she outlines the different platforms available for engaging with your representative, and the potential outcomes. Kirstin will provide coaching on communication techniques that allow you to share the story of you and your business in an engaging and convincing way.
This session will also explore how COVID-19 has affected these tools, and ways to advocate for energy efficiency during these times where it's not business-as-usual.
As a business owner and/or efficiency worker, your call can be particularly impactful. Your efforts can influence decisions around the unprecedented public investment needed to rebuild the Canadian economy. This is a once-in-a-generation opportunity to position Canada to compete and prosper in the global clean economy — we need your help!