Efficiency Canada's (un)professional networking series 2021
After a year of 'you're still on mute', lagging internet and awkward screen shares, we've all gotten a lot smoother at digital events. With in-person networking on the horizon, let's get together for some virtual fun to close out the Summer! The (un)professional networking series features four lively events for your amusement while also building new connections.
Join us each Friday in August from 12:00 – 12:45 PM (ET).
Registering for one event will automatically register you for the series, allowing you to pick and choose which Fridays you'd like to join. Instructions will be shared the week of each event.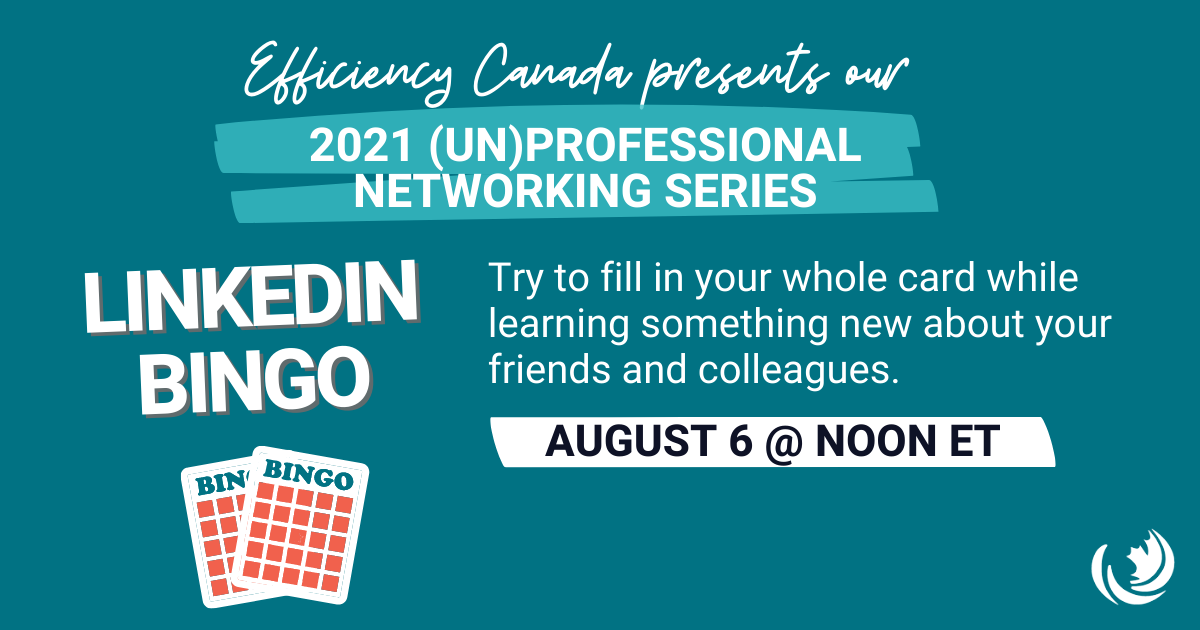 August 6th: LinkedIn Bingo
  
Can you find someone who is new to the sector? Or is there someone else on the call who lives in your province? What about someone who has been on TV? Try to fill in your whole card while learning something new about your friends and colleagues.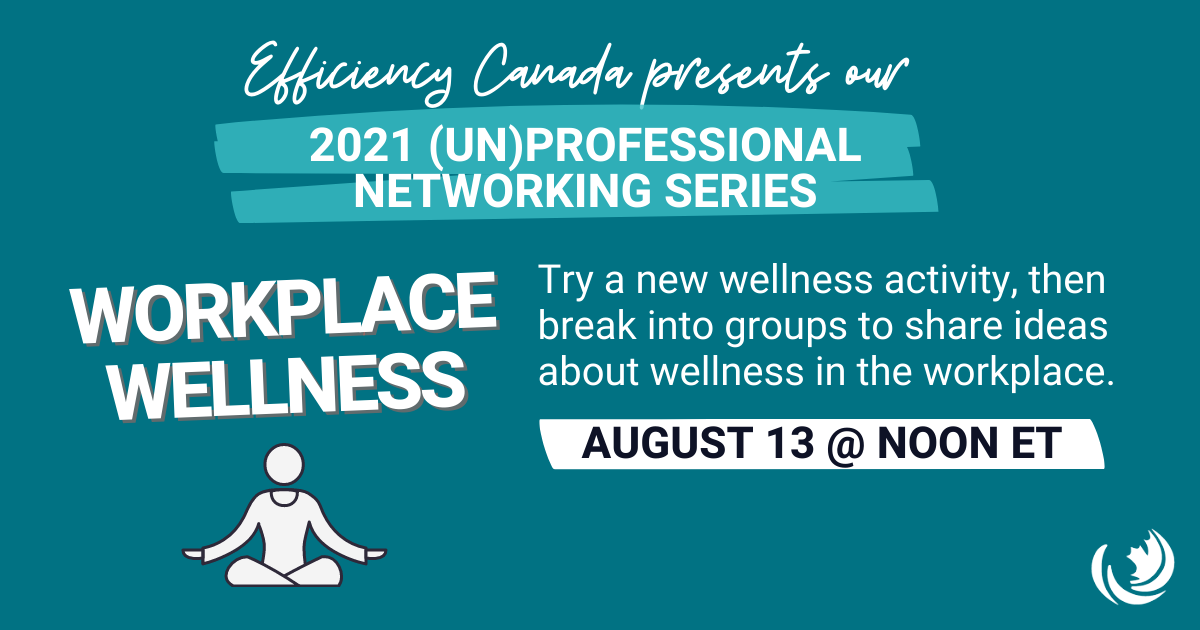 August 13th: Workplace Wellness
Try a wellness activity, such as office chair yoga, painting, meditation, and more, and then break into smaller groups to meet new people while sharing ideas about wellness in the workplace.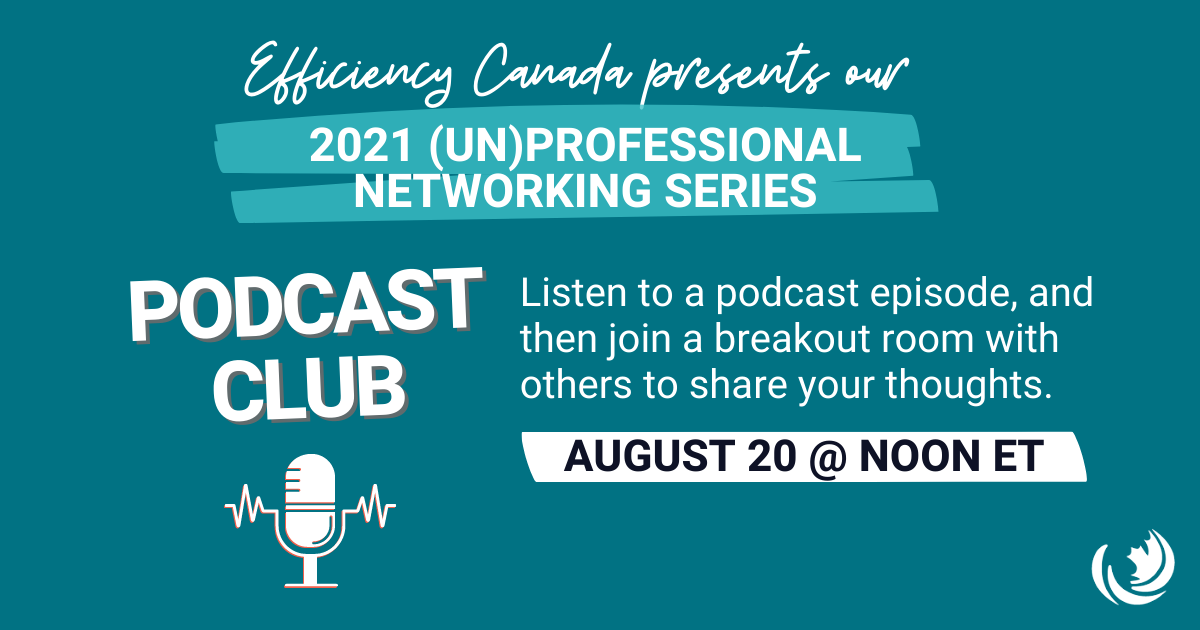 August 20th: Podcast Club
Listen to one of the pre-selected podcast episodes, and then join a breakout room with others to discuss what you liked and what you learned. 
August 27th: Speed Networking
You'll be paired off with one other person for a quick 5 minute chat, before being moved on to your next match. A great way to meet a lot of new people!