Efficiency Canada's (un)professional networking series
With COVID-19 postponing or cancelling conferences across the country for the foreseeable future, there's a need for new networking spaces to maintain those important connections. Now that summer is here, we wanted to mix things up and have some fun! We will be hosting four (un)professional networking events during August at noon each Friday to get people in the efficiency sector meeting, talking, and having fun. Attend all four, or pick and choose!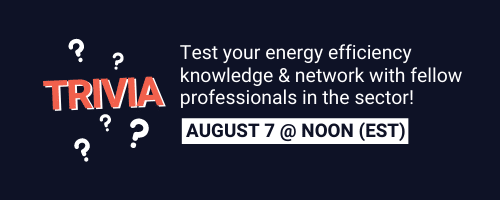 Test your energy efficiency knowledge. Trivia questions will be asked to the group, before teams go into breakout room to discuss their answers (while getting introduced and having conversations). Groups will return to answer questions, until the time is up and we have our winner(s), who will receive the ultimate prize – bragging rights.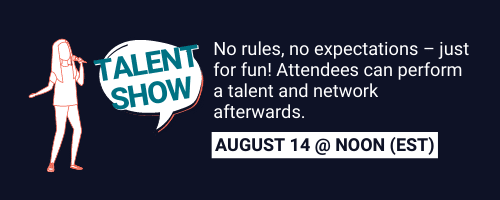 Can you juggle? Play the guitar? Balance a spoon on your nose? Did your child recently learn to count to ten in French? It's a no rules, no expectations, talent show – just for fun! Attendees get a minute to introduce themselves and then four minutes to show-off their talent, before passing the mic to someone else. At the end, there will be time to just hangout and chat.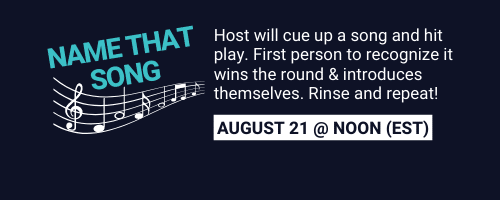 The host will cue up a song and hit play. The first person to recognize it will type BUZZ into the chat to buzz in. If they name it correctly, they win the round. They'll introduce themselves and what they're working on (1-minute cut-off) and then the hosts will pick the next song.  At the end, there will be time to just hangout and chat.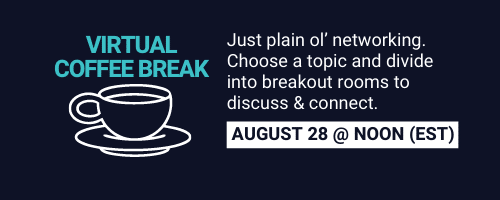 Just plain ol' networking. The host will introduce topics and then split people into breakout rooms to discuss the topic of their choice and connect with those in the group . Each group will have one leader (from the hosting organizations) to keep things on track. There will be three ~15 minute   breakout sessions, giving attendees lots of time and variety in getting introduced.