Tracking energy efficiency in the 2021 election platforms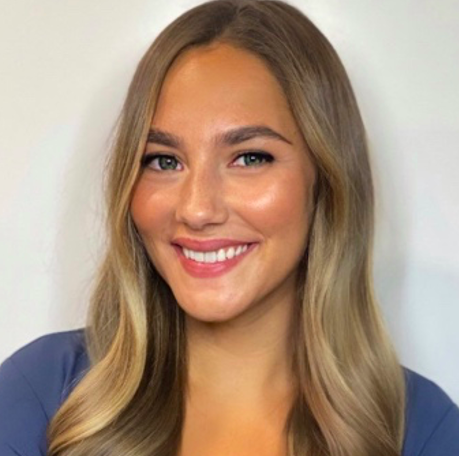 Micaila Abboud
Assistant Policy Research Analyst | Efficiency Canada
Blogs | Federal Policy | News
You can use this table to track election promises in the campaign and the next Parliament
Table tracks energy efficiency related commitments under buildings, industry, enabling policies, and transportation
Important sub-topics include building codes, retrofit process innovation, low-income energy efficiency, and energy efficiency as infrastructure
We have compiled platform commitments from the four major national parties into a table with topics and sub-topics.
In this election all political parties have energy efficiency related policy commitments. Some notable commitments include promises to accelerate adoption of "net-zero" building codes and zero-emission vehicle mandates. The three major political parties have also all included ideas from Efficiency Canada's recent retrofit mission report in their platforms.
Please use this table as a resource to analyze the election platforms, and to prepare to speak with your elected representatives and engage in advancing energy efficiency and climate change progress in the new Parliament.
Topic
Sub-topic
Liberal
Conservative
NDP
Green
Buildings
Programs
Grants of up to $5,000 for home retrofits and interest-free loans of up to $40,000 for deep retrofits. (p. 42)
Triple funding ($330 M over 5 years) for cleantech on farms, including for renewable energy, precision agriculture, and energy efficiency. (p. 47)
$170 M over 5 years additional to Budget 2021 for "supporting zero carbon homes and buildings".
Residential Building Retrofit Initiative, that will provide an "efficiency concierge" service for homeowners that acts as a one-stop-shop to access programs and information. (p. 82)
Develop a Clean Buildings Plan, including a regulatory and financial framework that will facilitate Energy Savings Performance Contracting (ESPC), with a bonus for retrofits completed by 2030. (p.11 secure the env.)
Promote ESPC for government and publicly- funded institutional buildings, including a "2030 Bonus" that will provide an additional benefit for those buildings that complete their retrofits prior to 2030. (p.82)
Invest $4.4 billion in additional funding for building retrofits over 5 years. (NDP fiscal plan)
Helping families make energy efficient improvements to their homes through low-interest loans help save families almost $900 or more per year on home energy costs. (p.48)
Energy efficiency and sustainable building practices will be at the core our national housing strategy. (p.48)
Create and implement a national green retrofit of existing residential, commercial, institutional, and industrial buildings (p.9)
Undertake a green retrofit of all federal government buildings, including government agencies (p.9)
Building codes
Accelerate the development of the national net-zero emissions model building code for 2025 adoption. (p. 45)
Continuing to develop the building codes and standards necessary to support net zero goals for both new builds and retrofits. (p. 11 Secure the Env)
Working with the U.S. to set a standard for charging and then add mandatory charging stations or wiring required for chargers to the national building code (p.78)
Improvements to the National Building Code to ensure that by 2025 every new building built in Canada is net-zero. (p.48)
Change the national building code to require that all new construction and major renovations to older buildings meet net-zero standards by 2030. (p. 9)
Building labels
Require EnerGuide labeling of homes at the time of sale. (p.45)
-
-
Low-income energy efficiency
Investing $250 million to help low-income Canadians get off home-heating oil. (p.45)
-
Targeted supports would be provided to low-income households and to renters. (p.48)
Restore quality, energy efficient housing for seniors, people with special needs and low-income families, by providing financing to non-profit housing organizations, cooperatives, and social housing to build and restore quality and affordable housing. (p.86)
Retrofit goals
Launch a National Net-zero Emissions Building Strategy, which will chart a path to net-zero emissions from buildings by 2050 with ambitious milestones along the way. (p.45)
Accelerate the transition from fossil fuel-based heating systems to electrification through incentives and standards (p. 45)
-
Set a target of retrofitting all buildings in Canada by 2050 – beginning with upgrades to all buildings built before 2020 in the next 20 years (p. 48)
Undertake a green retrofit of all federal government buildings, including government agencies (p.9)
Retrofit process innovation
Launch a community-led net-zero homes initiative that supports projects that pursue multiple concurrent retrofits in a community or neighbourhood, to reduce overall costs. This initiative will be modeled on the Dutch "Energiesprong" program (p. 45)
Developing initiatives to pilot new technologies and solutions that will lower the cost and speed up the pace of retrofits, particularly residential retrofits (p.82)
Apply lessons learned from technology pilots and from government, institutional, and commercial retrofits, to a residential context (p. 82)
Provide a regulatory and financial framework that will facilitate Energy Savings Performance Contracting (ESPC). A model that involves the private sector in financing and implementing retrofits and then being paid back through savings. The program will be modelled after the SOFIAC program in Quebec. (p.82)
New Democrats will undertake a mission-based approach, setting an ambitious retrofitting program to upgrade where people live and work, including requiring large scale building retrofits in all sectors (p. 48)
Create and implement a national green retrofit of existing residential, commercial, institutional, and industrial buildings (p.9)
Provide support to agencies and institutions working to create innovative, efficient, and cost-effective programs to carry out green retrofits in different areas and for different communities, thereby creating local jobs and reducing emissions (p. 8)
Buildings & climate resilience
Develop a climate adaptation home rating program that will be developed as a companion to the EnerGuide home energy audits. (p. 48)
Expand the eligibility requirements of the CMHC deep home retrofit program and Canada Greener Homes Grant to include more climate resilience measures. (p. 48)
Create open-access climate toolkits to help infrastructure owners and investors, offering resiliency assessment methodologies, opportunities for incorporating low-carbon technologies and building materials, and carbon- emission calculation guidelines. (p. 48)
Incorporating a mitigation and adaptation lens to the government's infrastructure investments … can include designing infrastructure to be resilient to extreme weather events (unclear if related to buildings) (p. 84)
National Crisis Strategy will help communities plan for and adapt to the changing climate
and the weather extremes we are already facing – particularly for vulnerable, remote, and Indigenous communities. The strategy would be supported with long-term funding for adaptation, disaster mitigation, and climate resilient infrastructure. (p.48)
Increase funding for the Disaster Mitigation and Adaptation Fund (DMAF) to support climate resilience projects critically needed to avoid the worst impacts of climate change. (p.10)
Building materials
Create a Low-Carbon Building Materials Innovation Hub (p. 45)
Require the use of Canadian- made steel, aluminum, cement and wood products for infrastructure projects (p.47)
Industrial efficiency
Advance green industrial strategies and continue investing funds from the Net Zero Accelerator (p.45) - $8 billion, $1.75 billion for aerospace.
Ensure the oil and gas sector reduces emissions at a pace and scale needed to achieve net-zero by 2050, with 5-year targets to stay on track to achieving this shared goal. (p. 44)
Develop a national industrial strategy to build an advanced low carbon manufacturing economy in Canada. (p. 37)
-
Enabling Policies
GHG reduction targets
40-45% reduction from 2005 levels by 2030. (p.43)
30% reduction from 2005 levels by 2030.
At least 50% from 2005 levels by 2030. (p.45)
Establish multi-year national and sectoral carbon budgets as a key guiding framework to develop Canada's path to 2030 and beyond. (p.45)
60% from 2005 levels by 2030, with clear enforceable targets and timelines starting in 2023. (p.7)

Achieve net zero emissions as quickly as possible, while aiming to be net negative in 2050. (p.7)
Carbon pricing
Increasing from $40 per tonne (current level) to $170 per tonne by 2030. (Source)
Price carbon starting at $20/tonne and increasing to a cap of $50/tonne (p.4 Secure env doc). Carbon pricing scheme would be diverted to "personal low carbon savings accounts". (p.77)
Increasing from $40 per tonne (current level) to $170 per tonne by 2030. (Source)
Beginning in 2022 and up to 2030, increase carbon taxes by $25 per tonne each year. (p. 7)

increasing by $25 per tonne each year from 2022 to 2030, reaching $250 per tonne by 2030. (Source)
Energy efficiency as infrastructure and financial mobilization
Issue green bonds, annually, worth a minimum of $5 billion. (p.47)
Work with financial experts through the Sustainable Finance Action Council to develop a net-zero capital allocation strategy to move capital into the types of investments needed to accelerate Canada's transition to a prosperous net-zero future. (p.47)
Develop an investment tax credit of up to 30% for a range of clean technologies including low carbon and net-zero technologies with input from external experts on what technologies should be covered. (p.47)
Scrap the Canada Infrastructure Bank – continue already committed projects and return to public-private partnership model … re-prioritize projects that strengthen transit and trade, reduce congestion and gridlock, and advance economic reconciliation with First Nations. (p. 27)
Provide more flexibility to municipalities and First Nations. Under the Liberal government, cities can only receive funding if they find a way to describe a project as "green infrastructure." (p.27)
Model an Energy Savings Performance contracting program on SOFIAC in Quebec (p.82)
A new Canadian Climate Bank that will help boost investment in renewable energy, energy efficiency and low carbon technology across the country. (p.50)

Convert current Canada Infrastructure Bank $35 B capitalization towards climate bank. (NDP Fiscal Plan)
Workforce development
Launch a Clean Jobs Training Centre ($820 M over 5 years) to help industrial, skill and trade workers across sectors to upgrade or gain new skills to be on the leading edge of zero carbon industry. (p. 46)
Developing curriculum for trade schools and institutes that support building design and construction & improving certification standards. (p. 82)
Creation of Climate Corps of young workers to respond to climate impacts and build an equitable clean-energy economy. (p. 43)
Create a new Workers Development and Opportunities
Fund to expand training options beyond people who qualify for EI. (p. 33)
$2.6 B over 5 years for training and transition for workers impacted by climate change. (Fiscal Plan)
A promise to enact legislation on green jobs training programs, such as the creation of a youth climate corps. (p.7)
Grid Modernization
Create a Pan-Canadian Grid Council to promote infrastructure investments, smart grids, grid integration, and electricity sector innovation. (p. 44)
Invest in strategies
for developing and expanding smart grids, improving interties, increasing the use of mass storage, and developing and deploying new clean energy technology such as nuclear, hydrogen and renewables. (p.10 secure the env)
Climate Bank will provide support for interested provinces to inter-connect power grids and introduce smart grid technology. (p.50)
Implement a national, non-emitting electricity grid to help Canada meet its target of net-zero GHG emissions. (p.8)
Transportation
Targets and regulations
Set a mandatory target that all new light-duty cars and passenger trucks sales be zero-emissions by 2035, accelerating Canada's target by 5 years. (p.45)
Regulated sales requirement that at least 50% of all new light duty vehicle sales be zero emissions vehicles in 2030. (p. 46)
Accelerate the Greening Government commitments to electrify the entire federal fleet of light duty vehicles by 2030, up from the existing target of 80% by 2030. (p. 46)
Require 100% of medium- and heavy-duty vehicles sales to be zero emission by 2040, where feasible. (p. 46)
Introducing a zero-emission vehicle mandate based on British Columbia's, requiring 30% of light duty vehicles sold to be zero emissions by 2030. (p.78)
100% of all new car sales zero-emissions by 2035. (p.49)

Plans to move the vehicle fleets of the federal government to electric by 2025
100% of all new car sales being zero-emissions by 2035. Make sure that more of these vehicles are built here in Canada.
Ban the sale of all internal combustion engine passenger vehicles by 2030.
Electric Vehicle Infrastructure
Invest an additional $700 M to add 50,000 new electric vehicle chargers and hydrogen stations to Canada's network. (p.46)
Provide $100 M to make sure existing buildings can install charging stations. (p. 46
$2.2 B over 5 years for rebates and infrastructure. (costed plan)
Requiring that every building where the federal government has employees or offers services to the public and provides parking to have a charging station by 2025. (p.78).
Build out Canada's charging infrastructure and help people purchasing new or used ZEVs cover the cost of installing a plug- in charger. (p. 49)
$2.4 B over 5 years for rebates and charging stations. (Fiscal Plan)
Expand charging stations for electric vehicles, including charging stations in smaller communities and rural areas.
Incentives
Invest an additional $1.5 B in the iZev rebate program and broaden eligibility to a wider range of vehicle types, including used vehicles, to help over 500,000 Canadians get into a zero emissions vehicle. (p.46)
-
Extend federal incentives for ZEVs and provide a break for working families by waiving the federal sales tax on ZEV purchases, and grow these incentives up to $15,000 per family for made-in-Canada vehicles. (p.49)
Develop programs to encourage the retirement of existing gas-powered vehicles, including government-funded grants for the purchase of new and used electric vehicles and 'buy-back' programs. (p. 9)
Transit
Plans to accelerate major public transit projects such as:
• Supporting the switch to zero emission buses.
• Developing rural transit solutions.
• Committing to make High Frequency Rail a reality. (p.47)
Move forward with the project in the Toronto to Quebec City corridor, with stops in Trois- Rivières and Peterborough using electrified technology. (p.47)
-
Permanently doubling the Canada Community-Building Fund and develop a public inter-city bus program. (p.43) -- $11.8 B over 5 years (Fiscal Plan)


Low carbon transit projects like zero-emissions buses and electric trains with the goal of electrifying transit and other municipal fleets by 2030 (p.49)
For provinces and municipalities that identify
it as a priority, help them build towards fare-free transit to ease commutes, help people make ends meet and lower emissions. (p.49)
To help replace the loss of Greyhound routes, develop a public inter-city bus system. Also support creating high-frequency rail along the Quebec-Windsor corridor, expand rail service options in other regions, and work to restore the Ontario Northlander to support the crucial transportation link for communities and businesses alike in Northern Ontario. (p.49)
Ensure access to zero-carbon public transportation, with high-speed rail networks between major cities, and spokes of light rail and electric bus connections across the country

Guarantee every Canadian safe, reliable, and accessible access to affordable, net zero ground transportation by expanding VIA Rail to a rail and bus system. Enact a VIA Rail Act to ensure the VIA Rail mandate for a national passenger transportation network.
R&D and production
Identify new strategic priorities, including future battery types, ways to optimize batteries for cold weather performance and long-duration storage, and applications in heavy- duty transportation. (p.46)
Investing a billion dollars in building out electric vehicle manufacturing in Canada, including investing in battery production, parts manufacturing, micro-mobility solutions and electric trucks. (p. 28)
Studying the potential for introducing new taxes on frequent flyers, non-electric luxury vehicles and second homes to deter activities that impact the environment (p. 83)
Create a centre of excellence for research and development of ZEVs to move forward related technologies such as hydrogen, batteries, and energy storage solutions. (p.49)
Active transportation
Advancing a National Active Transportation Strategy to build bike lanes, wider sidewalks, pathways, and multi-use trails
Promote smart community planning and active transportation such as walking and cycling and work with other levels of government to encourage the use of electric bikes and their safe integration into our active transportation network. (p.49)
Create a national cycling and walking infrastructure fund to help support zero emissions active transportation (p.35)

Expand cycling and walking infrastructure, working with municipalities and provincial governments to develop infrastructure that is accessible to all communities and individuals