Efficiency Canada's commitments to being Equal by 30 are outlined in the following three goals
GOAL
Establish and internally identify, pay scales for all staff positions and levels.
RESULTS
Dialogue has begun and senior management has committed to move forward once options have been identified.
GOAL
50% of leadership roles held by women.
RESULTS
In May 2018, there were two men in Director-level (senior management) positions. In September 2018, one woman was hired at the Director level (senior manager) and in April 2019, one woman was hired at the Lead level (manager). These new hires helped to achieve the desired 50/50 gender balance in management
GOAL
Creation of policies to support flexible work hours, telecommuting, and working part-time.
RESULTS
Efficiency Canada has adopted a cloud-based coordination and management approach that operates across Canada. We also encourage and support a flexible work environment.
Carleton's Employment Equity Program
As a grant organization under Carleton University, we have adopted their Employment Equity Program, and as such we are dedicated to the elimination of discrimination and harassment; the removal of systemic barriers and the promotion of employment equity. The commitment is clearly articulated in the University's Human Rights Policies and Procedures. Carleton University is a federal contractor and complies with the Federal Contractors Program, the purpose of which is "to achieve equality in the workplace" so that no person shall be denied employment opportunities or benefits for reasons unrelated to ability and, in the fulfillment of that goal, to correct the conditions of disadvantage in employment experienced by (the four designated groups) women, Aboriginal Peoples, persons with disabilities and members of visible minorities by giving effect to the principles that employment equity means more than treating persons in the same way but also required special measures and the accommodation of differences.
OUR CHALLENGE TO THE SECTOR
Learn about women across Canada rocking energy efficiency careers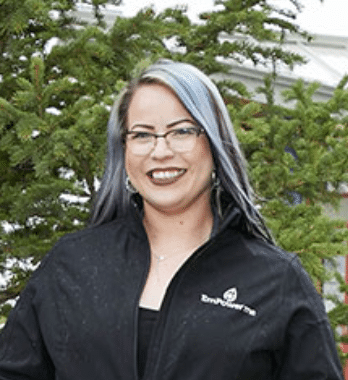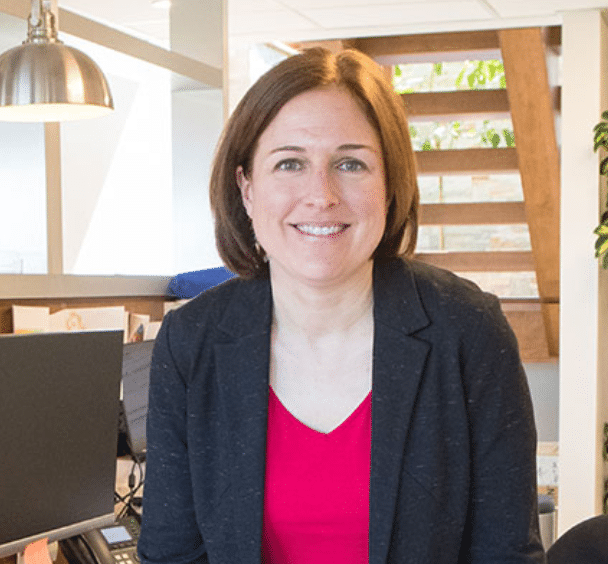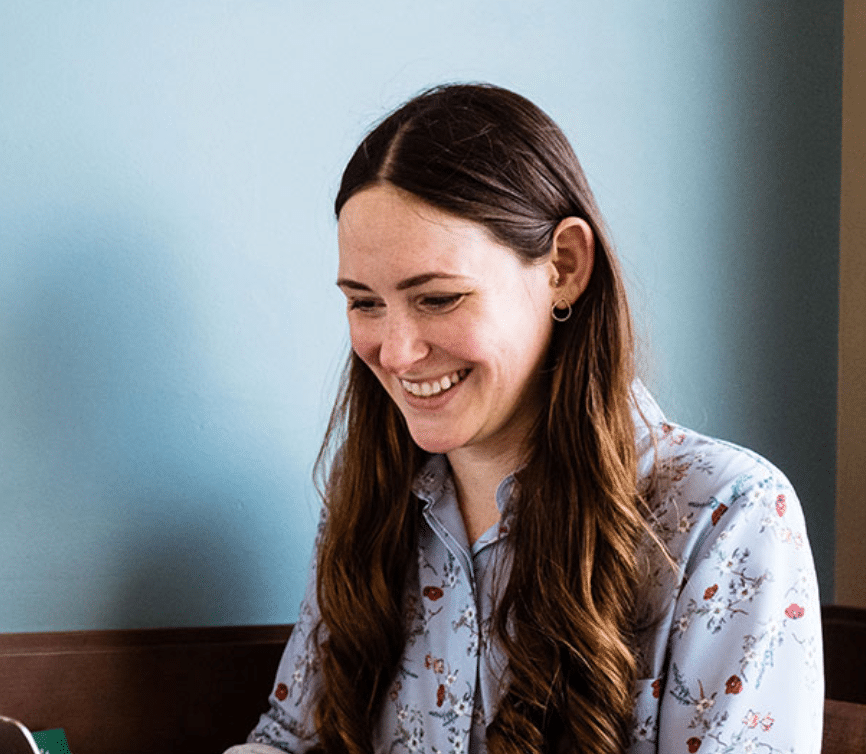 Meet the women driving energy efficiency
policy change at Efficiency Canada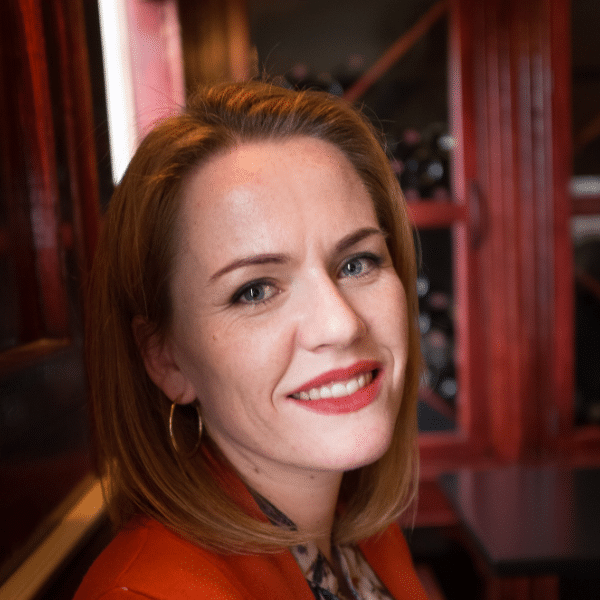 Natalie Irwin
Director of Stakeholder Engagement
Natalie Irwin is Director of Stakeholder Engagement at Efficiency Canada. Prior to joining us, Natalie managed the successful trade-ally program for EfficiencyOne, the franchise holder that operates Efficiency Nova Scotia for the province. As a Professional Business Relationship Manager®, her role encompasses stakeholder engagement with North American energy efficiency organizations, partners, and associations.
Natalie is also active volunteer and in 2019 was awarded the national Chapter Volunteer Leadership Award from the Atlantic Chapter, Canada Green Building Council and in 2016 received the Best Super-Connector Award by Halifax Partnership for her work with their Connector Program.
Natalie is currently completing an MA, Sustainable Energy Policy part-time at Carleton University and holds a Bachelor of Business Administration degree from Acadia University.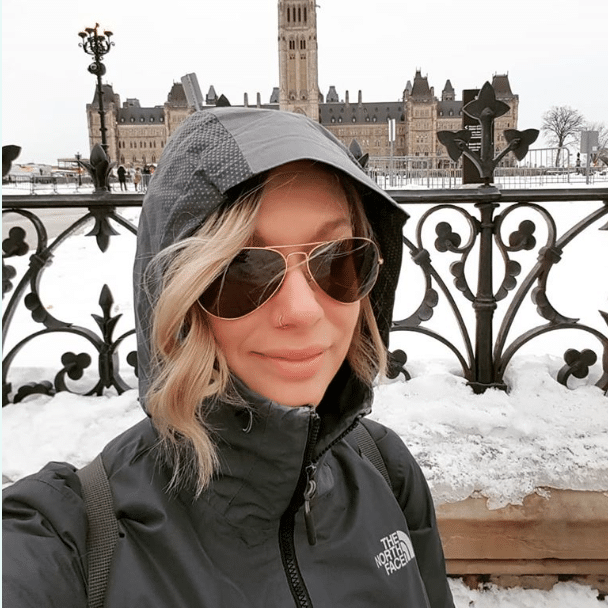 Lynsey Grosfield
Communications and Media Lead
Lynsey Grosfield is the Communications and Media Lead at Efficiency Canada. A Canadian Merit (Loran) Scholar, she graduated from McGill University in Montreal with a degree in Anthropology and Social Studies of Science, and is currently completing her dissertation for a Master's in Science Communication and Public Engagement at the University of Edinburgh in Scotland. 
Previously, she worked at the Center for International Forestry Research (CIFOR) in Bogor, Indonesia, the World Trade Organization in Geneva, Switzerland, and the United Nations Convention on Biological Diversity (CBD) in Montreal, Canada.
An avid gardener, orchardist, and landscaper, Lynsey has built two edible forest gardens and written for magazines such as Horticulture, American Gardener, Modern Farmer, Acres USA, Hobby Farms, and others. Don't hike with her unless you want to know the Latin names of all your local trees.
She has one very good dog, and two very bad cats.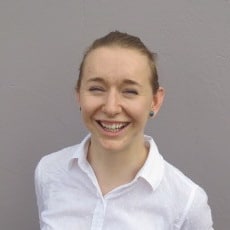 Kirsten Pulles
Community Organizer
Kirstin began her organizing career at the age of 18 when she traveled the United States for three months, living out of a van and advocating for North Korean human rights.
Since then, she has completed a bachelor's degree in Global and International Studies at Carleton University, focusing in Global Development and Economics. During her studies, Kirstin completed four research projects on subjects at the nexus of economic growth, policy and sustainability.
With the World University Service of Canada she undertook a mapping project of gender lens investors, identifying entrepreneurial leaders. The following year, as lead researcher, she analysed and compared two free public transit advocacy campaigns in Canada. Through the Canada-India Centre for Excellence, Kirstin designed a gender-based program evaluation for an international women's accelerator program. She also led a volunteer team to explore the Fairtrade market. 
Outside of work, Kirstin can usually be found on a bus somewhere! As a founding member of Free Transit Ottawa, she has spent four years building support for concrete policy changes at the municipal level. As the leader of the Transit Week Challenge, Kirstin got Ottawa's city councillors on the bus with her for a week.
She is also an avid rock climber, concert-goer, world-traveler, coffee-drinker and outdoor enthusiast.