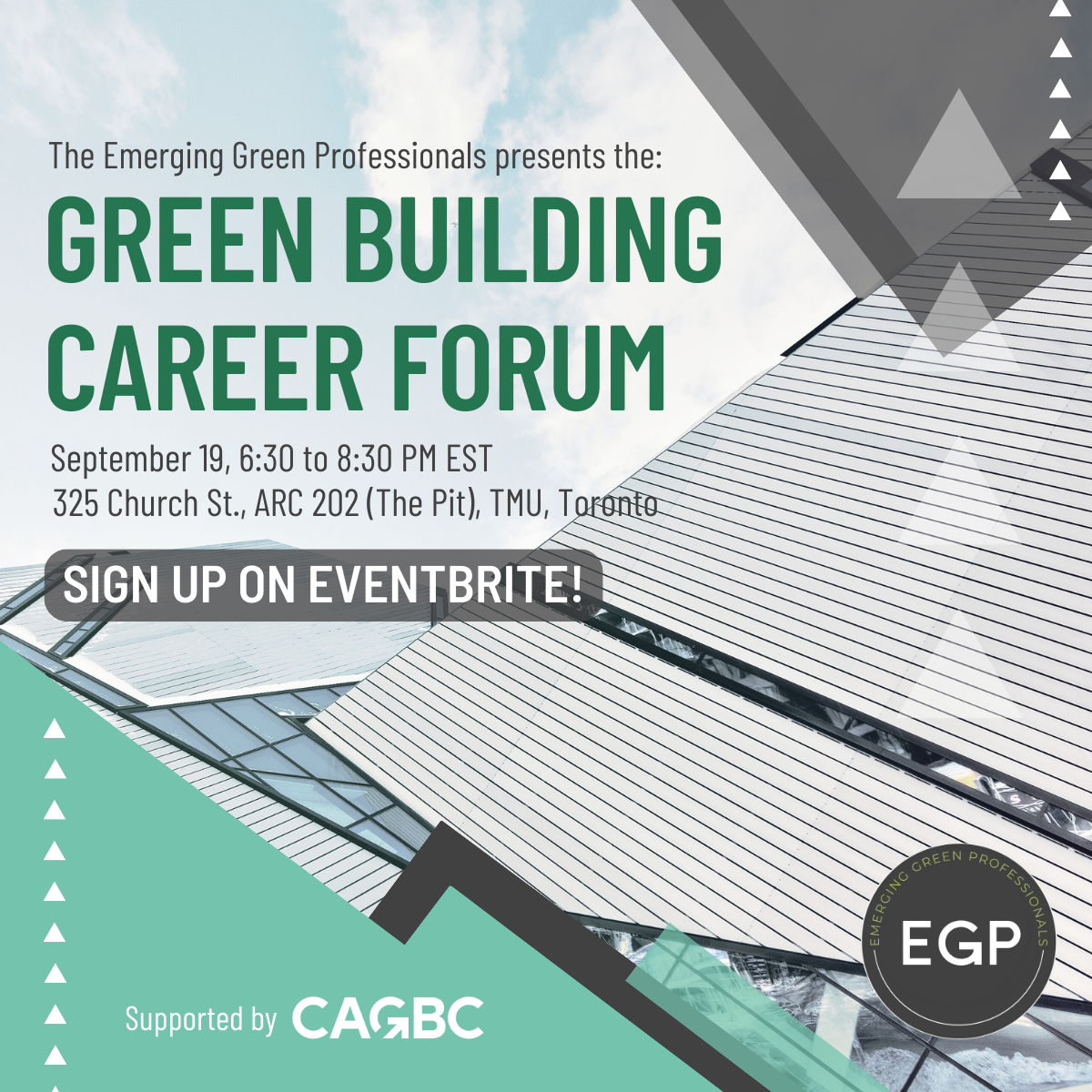 Introducing the The Emerging Green Professionals (EGP) Green Building Career Forum for 2023, taking place in September!
Join us for an opportunity to gain insight on the experience of professionals in the green building industry through a moderated panel discussion and networking opportunities with the panelists. It is also an opportunity to meet panelists in the industry who share diverse backgrounds and experiences.
Light dinner and refreshments will be provided! Limited tickets are available for this event, so sign up early to secure your spot! Registration closes on September 15, 2023.
Date: September 19, 2023 from 6:30 pm – 8:30 pm.
Venue: The Pit (ARC 202) Toronto Metropolitan University, 325 Church Street, Toronto
Panelists:
Russell Richman – Professor, Building Science at Toronto Metropolitan University
Julia St. Michael – Director, ESG at CAPREIT
Jasmine Lyn, CEM, LEED AP – Project Lead, City of Toronto
Charles Marshall – Partner and Toronto Studio Chair at DIALOG
Vincent Davenport – Director, Building and Material Sciences at EllisDon
Link to register: https://www.eventbrite.com/e/egp-green-building-career-forum-tickets-684491551657?aff=oddtdtcreator
This event is supported by the CAGBC | Canada Green Building Council.