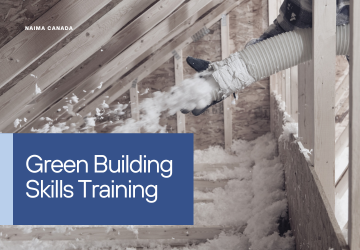 Free online green building skills training for building a more sustainable Canada. Insulation and air sealing installer training, air barriers, and more are currently open for online registration.
National Insulation and Air Sealing Training Program
Focus on National Code and National Energy Code requirements. This comprehensive 9 part series presents construction and renovation focused learning content, based on input from industry, government and manufacturing sources. Certificate upon completion.
Air Barriers for Professionals
Air Barriers for Professionals is practically oriented information for residential construction workers and renovators who deal with air tightness, insulation and various control barriers to improve the energy efficiency of homes. Certificate upon completion.