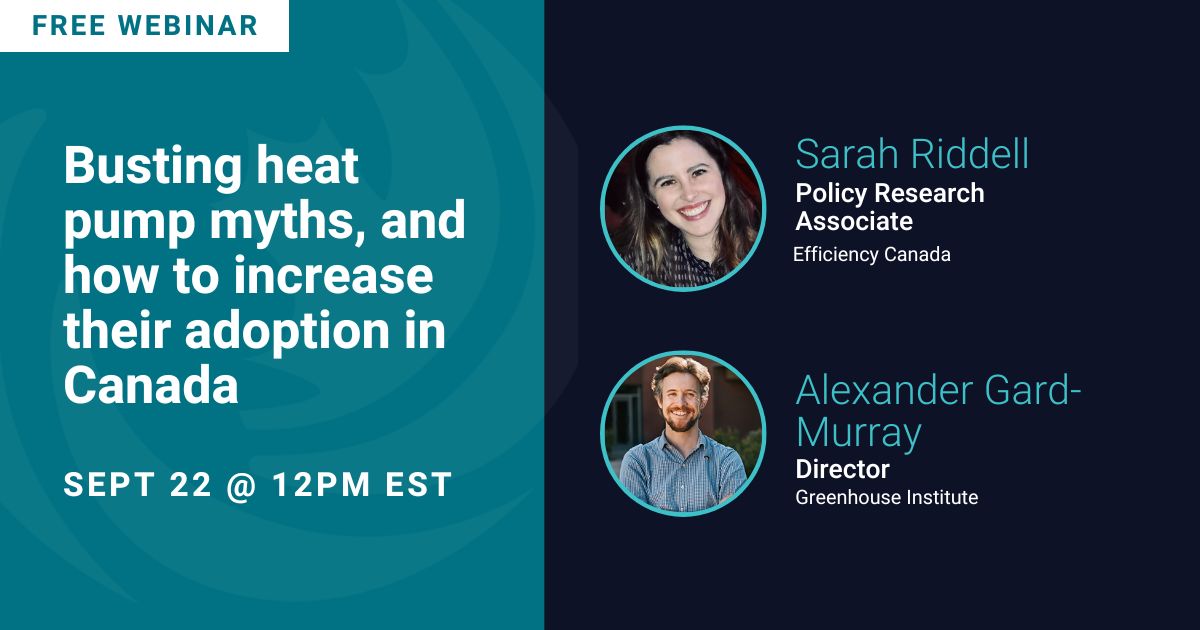 In advance of the Canada Green Building Strategy, two key reports aim to demonstrate how heat pumps, and heating electrification can be a big part of reducing emissions.
Efficiency Canada has released a new Canadian Heat Pump Myth Buster report. Sarah will discuss the state of heat pump policy in Canada and dispel ten common myths.
After we dispel the myths, we will explore what policy solutions can get us much closer to widespread adoption in Canada. Alexander Gard-Murray, Director of the GreenHouse Institute and lead researcher for The Cool Way to Heat Homes: Installing Heat Pumps Instead of Central Air Conditioners in Canada, will join us to share the new report and how this approach would result in massive benefits for Canada.