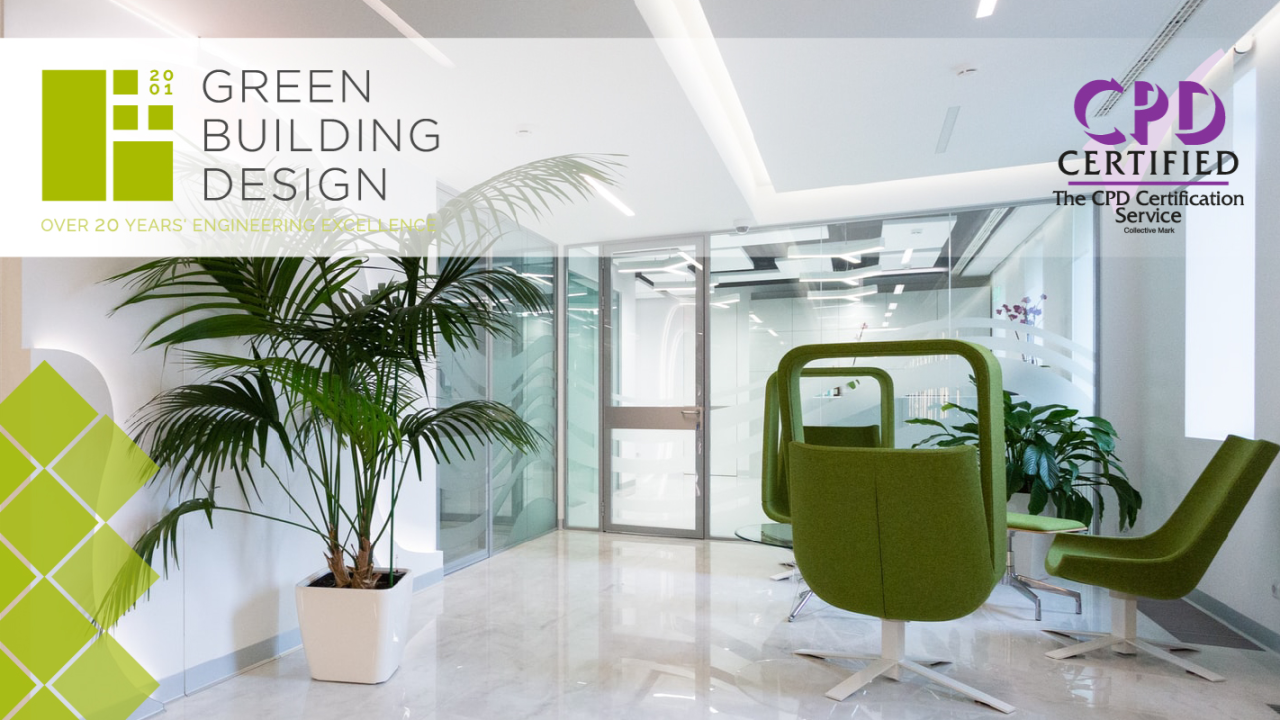 With the increase in fuel prices, the general rise in the cost of living and the race to net zero, this 1 hour CPD examines how now is the time for all individuals and businesses to go green.
Hosted by Simon Green, Managing Director of Green Building Design who are specialists in low carbon building design, he will discuss and explore:
what green technology actually is
how it saves costs
how to overcome some of the potential challenges with installing green technologies in your business.
Book your place now for free and benefit from the latest insights.