More than 4.5 million Canadians — often those who need it most — are left out of Canada's federal energy efficiency programs. Here is the breakdown by province: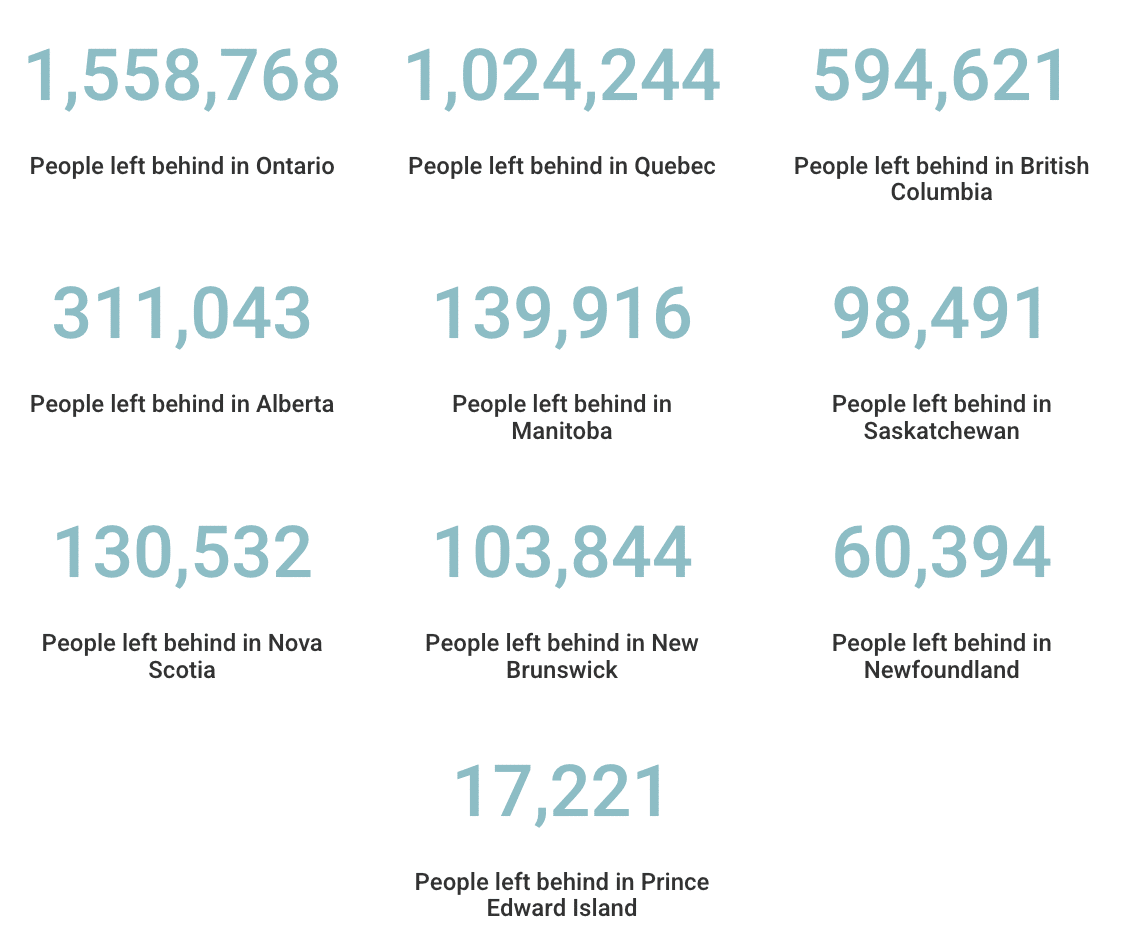 Let your MP know how many people are left behind in your community.
Existing federal programs remove financial barriers for middle and upper-income Canadians looking to make their homes more energy efficient. But program gaps have left more than 4.5 million Canadians behind because:
Existing programs require an investment

 

–

 

and not everyone can cover the upfront costs.

Market renters are excluded.
With a few tweaks to existing programming and more funding, the federal government could provide rapid relief to Canadians struggling with home energy costs.
We have a chance to achieve this in the 2023 federal budget – but we must act quickly. Budget negotiations are happening right now. These conversations will shape what gets funded in 2023. 

Your MP has a unique set of tools at their disposal to influence what's included in the budget — use this form to let them know how many people in your community have been left out of Federal energy efficiency programs. Ask them to advocate for an investment in energy efficiency as part of the 2023 federal budget so that all Canadians can access the benefits of energy efficiency.
Back to Efficiency Canada