Make Energy Efficiency a Core Part of Alberta's Economy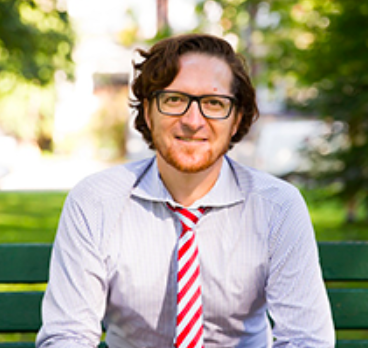 Corey Diamond
Executive Director, Efficiency Canada
Wayne Morishita
Executive Director, Alberta Energy Efficiency Alliance
We're looking for ten people to help organize in support of energy efficiency, Alberta's lowest cost fuel source.
Last night's election results mean there will be a change in government in Alberta. As emphasized by some media stories, this could have profound implications for the future of energy efficiency in Alberta.
Energy Efficiency Alberta is unique amongst provincial efficiency program administrators in receiving the bulk of its funding from the provincial carbon levy, which the United Conservative Party (UCP) campaigned against.
Despite this, there is every reason for Premier-elect Jason Kenney to continue supporting energy efficiency. During the campaign, he proclaimed that he was "obsessed with jobs," and put a strong focus on pocketbook issues. He also tirelessly advocated for boosting competitiveness of the oil and gas sector. Energy efficiency fits with these priorities, because:
Energy efficiency is Alberta's lowest cost fuel source, costing just $0.024 to save a kilowatt-hour of electricity.
Cutting energy waste across the province strengthens all economic sectors, including key sectors such as oil and gas.
Alberta's energy efficiency industry has more than 1,400 contractors and trade allies growing their businesses while delivering energy savings to homes and businesses across the province. Furthermore, economic modelling shows that ramping up towards more aggressive energy efficiency in Alberta would create 8,600 annual jobs and boost the provincial GDP by $5.1 billion a year, on average, between now and 2030.
Alberta was the last jurisdiction in North America to develop an energy efficiency program (and if scrapped, will be the only jurisdiction in North America without one). Albertans need to continue the momentum, and keep up with other jurisdictions that are increasing their energy savings, creating new jobs, and making their economies more competitive.
Of course, there are uncertainties on the horizon, but there are opportunities too. Note that energy efficiency programs in other jurisdictions have faced restructuring of their larger policy frameworks, yet they survived and thrived.
One thing is clear – energy efficiency won't survive and thrive in Alberta unless we make it happen!
Now is the time to come together and ensure the new Alberta government exploits the full potential of its lowest cost fuel source.
How?
Both organizations and individuals who benefit from energy efficiency services must come together in a united front to share the story of how strong energy efficiency policies are part of strong economic policies. We need to speak up on why energy efficiency is an essential part of Alberta's energy economy.
Our two organizations will continue to strongly advocate for energy efficiency. To get started, we're looking for ten people to help us lead. Ten people to help us shape what comes next, to put the wheels in motion to mobilize the whole sector. Ten people who are willing to start with a simple act, that could have big impact.
To join us in advancing energy efficiency in Alberta, contact us at info@efficiencycanada.org.
The time to act is now. We must come together to create the future we want for Alberta.
Are you in?
Corey Diamond
Executive Director
Efficiency Canada
Wayne Morishita
Executive Director
Alberta Energy Efficiency Alliance