Efficiency Canada Ally Program
Supporting Efficiency Canada
By supporting Efficiency Canada, you will be helping to put efficiency on the map. Your financial support will directly aid in moving our nation towards a more robust energy efficient economy. Specifically, you will be contributing towards the following efforts: 
Ongoing advocacy work at the federal and provincial level

National, regional and local convening to advance energy efficiency as a sound public policy

Research to support the creation of a national scorecard and other best practices

National communication campaigns on the benefits of energy efficiency

Energy efficiency related media relations, that support the case for an energy efficient economy
Ally Participation Level Highlights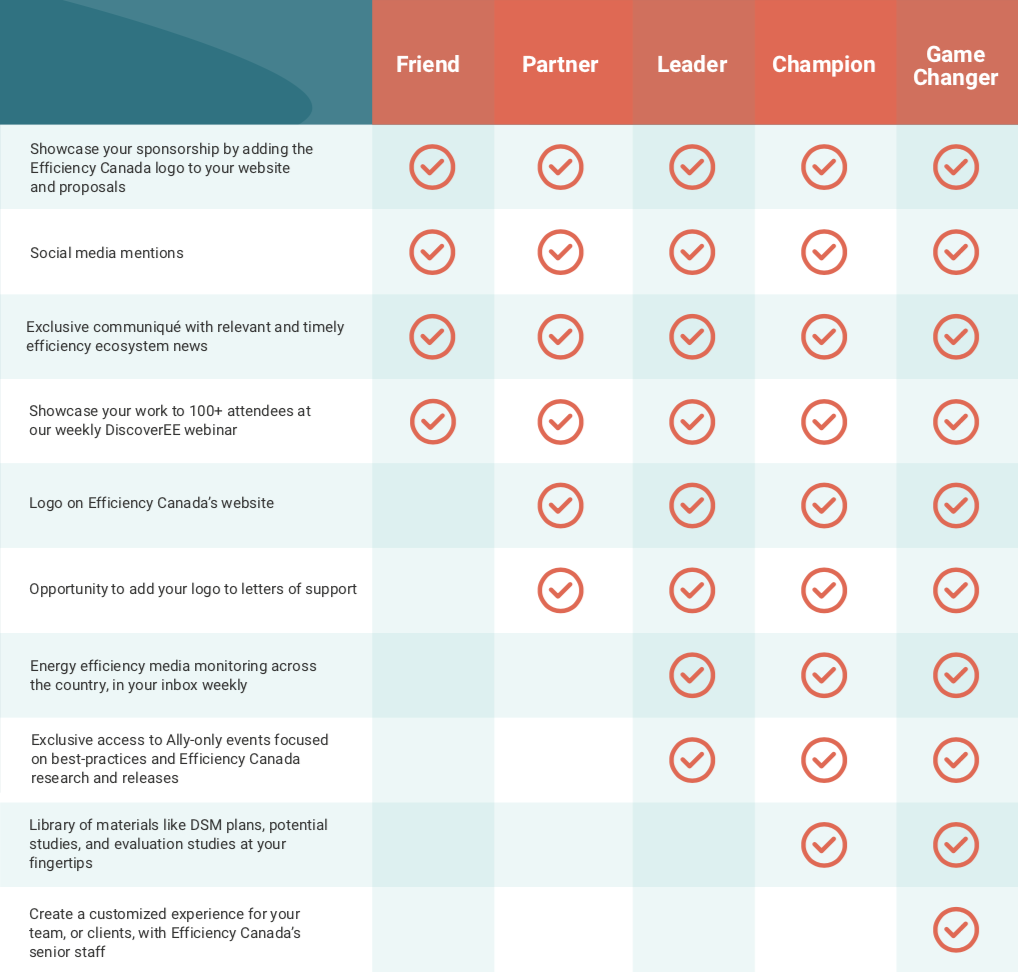 Efficiency Canada Ally Benefits
As an Ally, you will receive up-to-date insights on energy efficiency in Canada and beyond. You'll also receive invitations to webinars, events, workshops, and other, often exclusive, networking opportunities. Join over fifty organizations who are getting recognized as leaders in the sector, by helping to advance energy efficiency policies in Canada.   
Benefits include:
Access to information on key policy debates and advocacy work

Ability to participate in issue-specific roundtables and task forces 

Opportunity to lead and participate in Regional Voice Networks

Action alerts for key public policy decisions, processes, and events occurring in your area

Advance notice of publications and updates

Public recognition on website and listing in our energy efficiency economy database