DE CONSTRUCT : Building High Performance Teams for High Performance Buildings
A Discussion on Diversity, Equity & Inclusion within the Energy Efficiency Workforce
Efficiency Canada, alongside the Department of Building Science at Toronto Metropolitan University, would like to celebrate Energy Efficiency Day with an interactive panel featuring 10 trailblazers from the energy efficiency sector. From clean technologists to architects, engineers, tradespeople, journeymen, academics and communications specialists, this will be an inside look into the diverse future of Canada's Sustainable Development Goals.
Wednesday, October 4th @ 6:30-8:30pm
Venue: ARC202 Toronto Metropolitan University (TMU) 325 Church St, Toronto, ON M5B 2M2
For those attending in person, there will be an intimate Q&A period with the 10 panelists from 6:00-6:30 pm.
Watch the 2023 Energy Efficiency Day panel
Can't see the embedded video? Click below to watch on our YouTube channel.
Ruvi Mugara
Director of Projects
Thinkwell Shift, Nova Scotia
Ruvi's Bio
Ruvi believes we all have what it takes to make the world a better place and proudly advocates for what it takes to get there. As a poised public speaker, Ruvi passionately communicates her knowledge with others of all ages and backgrounds.
Ruvi is an expert at identifying opportunities in the realm of energy efficiency. She talks about the experiences she's gained from working with youth and adults with disabilities and shares how this helps her to communicate the importance of strengthening sustainability efforts and behaviour for all.
Ruvi believes that guidance and encouragement go a long way in creating change for the better. As a Manager at Thinkwell Shift, Ruvi explains how she uses this approach to connect with her team and shares techniques and strategies that help her to put her team first.
With the trust of her manager, Ruvi has been able to continuously develop and manage two programs on behalf of Efficiency Nova Scotia. One aimed to teach kids about energy efficiency, and the other to help adults save money on power bills.
Ruvi's ability to speak is what she believes made her so successful. She shares her strategies and the importance of navigating life with curiosity and an open mind.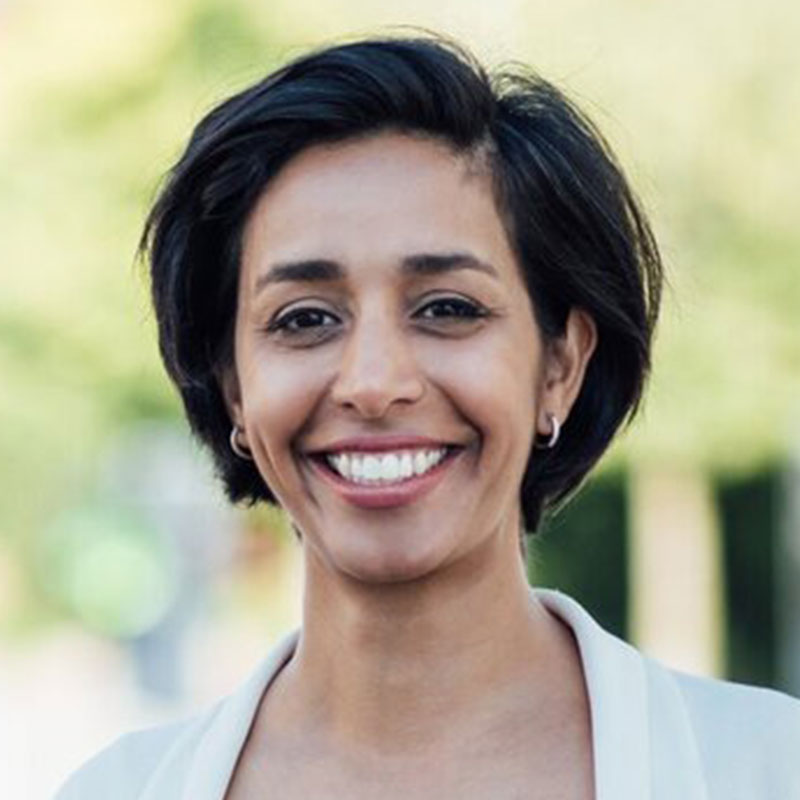 Fatima Crerar
Vice President, Strategy & Partnerships
TAF, Ontario
Fatima's Bio
Fatima has always been passionate about the environment, but her interest in the energy efficiency field accelerated during her university years while studying human impact on the environment. Since then, Fatima has gained leadership experience with organizations and corporations, including ecobee and The Atmospheric Fund (TAF), which she accredits to her well-rounded stance on environmental topics. Fatima is also an active volunteer, valuing community engagement and participation.
Fatima proudly shares her knowledge and experience with others as an expert on social and environmental impact. Her work is known to open minds and change perspectives, fueling her optimism about the future of the energy efficiency sector and the world!
Fatima emphasizes the importance of a net-zero future and shares her firsthand experience working in a role committed to reaching ambitious net-zero goals. She advocates the importance of energy efficiency in everyday life and finds joy in sharing strategies to help others to embark on their own energy efficiency journey.
Fatima has participated in many speaking engagements as a media spokesperson, a panel host at the Association of Energy Services Professionals (AESP), and a host for lunch learning sessions, staff events and workshops.
Fellipe Falluh
Founder
Retrofit Construction
Fellipe's Bio
Fellipe graduated from McGill University in 2019 with a degree in civil engineering and a minor in environmental engineering. As an optimistic entrepreneur, he knows what it's like to take a leap in the energy efficiency world–and encourages others to do the same! Fellipe proudly shares his experience of beginning his business venture at just 24 years old; a company called Retrofit Construction, which he plans to expand across Quebec.
As a recent graduate, Fellipe offers valuable insight to others new to the field. He speaks about his personal education experience while demonstrating ways young people can accelerate their success in the field of energy efficiency by being curious and leveraging the knowledge of those more experienced. Fellipe sees himself as part of a new generation of builders, a fresh cohort of millennials with skills and passion for green and energy-efficient building coming out of school. Beyond his work, Fellipe is passionate about incorporating sustainable practices into every aspect of life and sharing those strategies with others.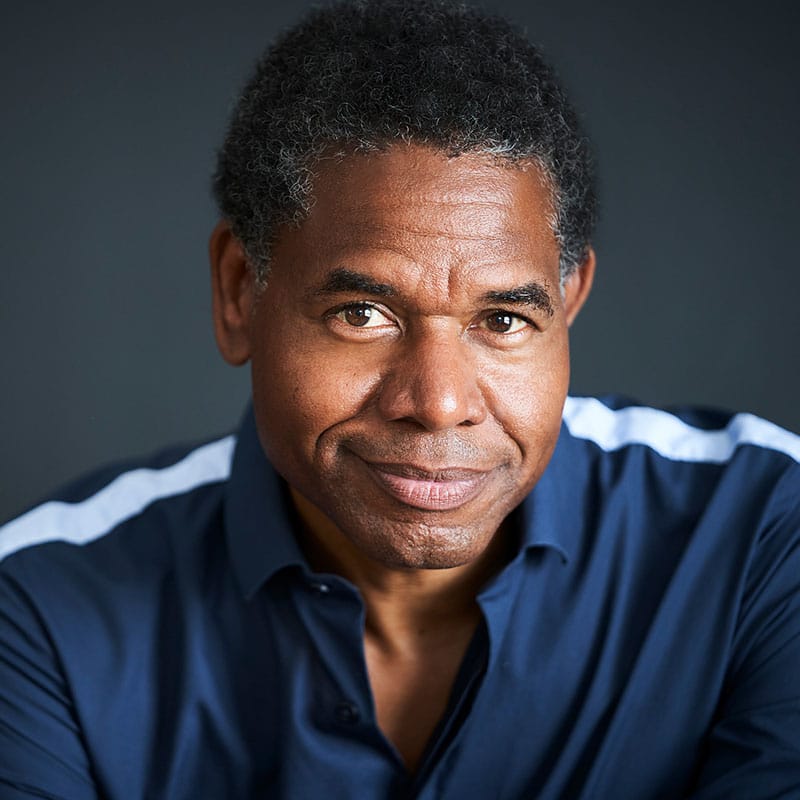 Kirk Johnson
President
Eco-Efficiency Consulting, Ontario
Kirk's Bio
As a senior sustainability executive with over 20 years of experience, Kirk is well-positioned to share his insights as a leader in the field. Throughout his career, Kirk has been invited to speak at a number of events and conferences—most recently, ULI-Toronto, CACEA, and Conservation Ontario.
Kirk was an early adopter of decarbonization and energy efficiency. After graduating, he developed commercial energy management projects and guaranteed school board energy retrofits for Johnson Controls and Toronto Hydro. Since then, he's worked with leading Canadian private and public sector organizations, where he was responsible for designing and delivering sustainability policies and programs. Kirk has created low-carbon building standards like the energy section of the Toronto Green Standard (TGS) and ENERGY STAR multi-family standard. He's also developed over 10 provincial/municipal incentive programs across Ontario, data visualization tools/courses for CaGBC, Humber College, and many recent residential capacity-building initiatives for home builders, Energy Advisors, NGOs, and homeowners.
Today, Kirk is President of Eco-Efficiency Consulting, responsible for decarbonization program design, workforce development, and post-secondary teaching/course development for the government, private sector, and post-secondary clients. He emphasizes integrating ESG/DEI practices, leveraging agile strategies, and conducting inclusive stakeholder engagement to stay ahead of the curve in a post-COVID Green Economy. Kirk is also the former Chair of Earth Day Canada!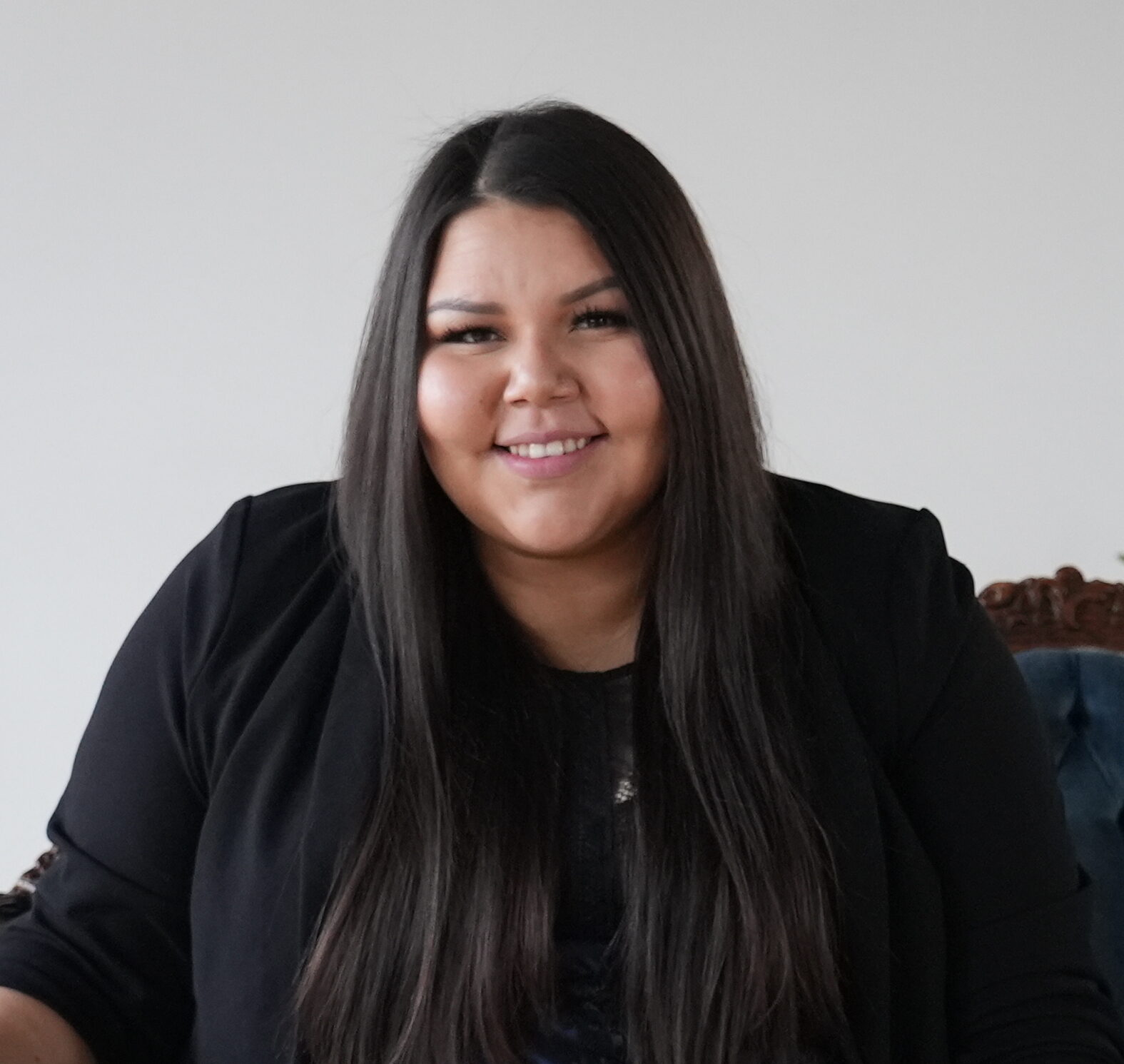 Nikki Muswaggon
Program Manager
Keewatin Tribal Council Inc, Manitoba
Nikki's Bio
As a hands-on problem solver, Nikki Muswaggon allows her curiosity to guide her career path. After testing the waters of many potential careers, including studying to become a doctor and working as a project manager, Nikki felt inspired by her brother's choice to take on a trade and is now an apprentice electrician. 
As a young woman working in a male-dominated industry, Nikki knows what it's like to experience discrimination in the workplace. She shares valuable insight on navigating and overcoming these challenges safely and effectively. 
Nikki is an advocate for community support and understands the influence of the people around us. She believes we thrive when we can rely on others and encourages reaching out to others for support in times of need. 
Mentorship has also played a pivotal role in Nikki's life. As a newcomer to the field, she shares highlights from her experience of working closely with a mentor that she truly connects with and talks about how mentorship can help to accelerate your role and career.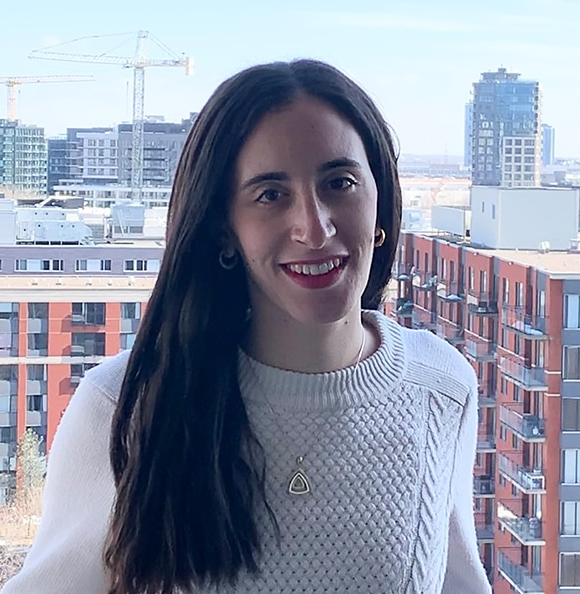 Afaf Azzouz
Senior Manager, Sustainability and Climate
Deloitte, Quebec
Afaf's Bio
Afaf Azzouz has gone around the world with her career in construction. She's learned about — or employed — her skills in green and efficient building on three continents: Africa, Europe and North America.
Then, eight years ago, she moved to Canada, and began working for Stantec's Winnipeg office, and cut her teeth thereby bringing energy efficiency to new buildings. From there, she moved to Ottawa, where her work saw her planning high-performance, energy efficient and carbon-neutral retrofits for older structures, including some heritage buildings. Ultimately, she moved to Montreal, and — while working at both it and the Ottawa office — found herself tackling both new and existing construction.
Today, Afaf leads the Net Zero Implementation offering at Deloitte, focusing on sustainable real estate, building technology assessments/modelling, low-carbon construction materials, ESG strategy, GHG inventories, decarbonization strategy and GHG scenario modelling. Afaf has served clients in the energy & resources, financial, government and TMT sectors. As an engineer, she has been involved in the design, implementation and performance measurement of hundreds of buildings across Canada, as well as multiple infrastructure projects aligned with the Envision framework.
Afaf has a great many titles attached to her name and is helping steer a big team of rising sustainability professionals. Besides being a professional engineer, she's LEED-certified, and is a building energy modelling professional (BEMP). She has also recently won three awards acknowledging her efforts, including the Association of Energy Engineers Young Energy Engineer and two Canadian Green Building Council (CaGBC) Emerging Green Leader Awards.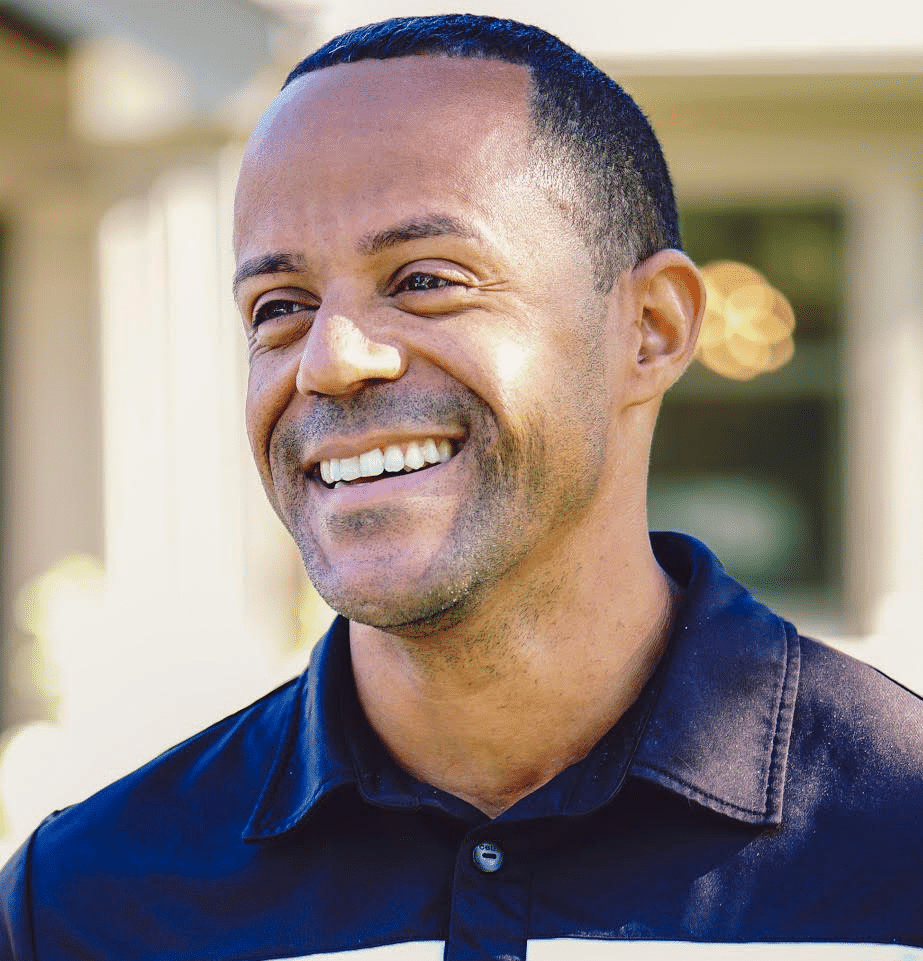 Will Gonell
Owner
Gonell Homes, Ontario
Will's Bio
Gonell found a job with Stantec, and began working his way up the corporate ladder. One day, he found himself as a project manager with the company, after years of learning the fundamental and advanced tools of his new trade.
Around 2013, he began his own business, where he works to this day. Gonell Homes now employs three other people, and has made a name for itself as a reliable and innovative company in Toronto.
From the earliest days of this new path, Gonell has sought out new techniques to build and renovate homes in an environmentally friendly fashion — and one that will save homeowners money when it comes time to pay the power bill.
At Stantec, he learned the ins and outs of insulated concrete forms (ICF) construction, a practice that he's carried with him ever since. Throughout his self-education, he travelled to Europe to learn about the advanced green and energy efficient building practices and standards there.
Gonell is proud of the work his company puts into every house and every retrofit. Though his career has taken him in a vastly different direction from where he started, he still sees it as a way to help people.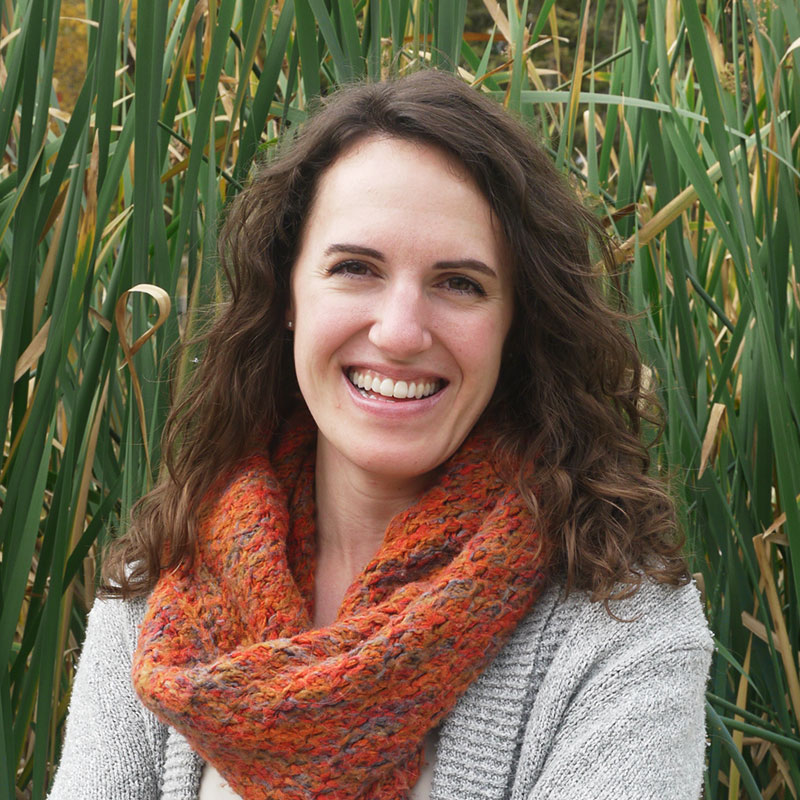 Shannon Giebelhaus
Program Lead
Alberta Municipalities, Alberta
Shannon's Bio
As an enthusiastic, avid learner with a passion for all things efficiency, Shannon navigates her journey in the energy industry with an open-mind and a can-do attitude. Her excitement around new ideas and upcoming innovation have led her to several unique opportunities that she contributes to her success. 
Shannon approaches her work with a holistic mindset, valuing the impact of change on all scales, and how complex systems work together. Before working in the energy efficiency industry, Shannon embraced this philosophy through her work in the agricultural industry, with small-scale, sustainable farms all over the world. 
Today, Shannon is an energy advisor at VT Group of Companies, where she shares her knowledge with homeowners by educating them on the energy efficiency upgrades they can make in their homes. 
Shannon believes that always welcoming unique opportunities that fuel her interests has paved the way to where she is today. She shares her journey and inspires others to always seek out opportunities that excite them and help to make the world a better place.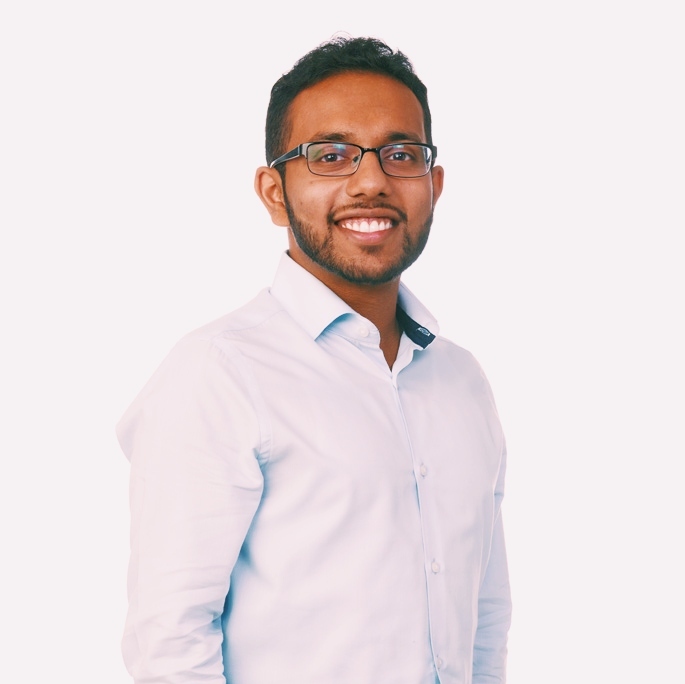 Abiran Raveenthiran
Vice President
VxV Solutions Inc., Ontario
Abiran's Bio
Abiran Raveenthiran is the Vice President and Co-Founder of VxV Solutions, a leading lighting controls and IoT/Ai building technology agency and integrator. With a strong commitment to creative design implementation and sustainability, Abiran has made it his mission to transform Canada's landscape.
Throughout his career, Abiran has demonstrated his expertise in the field. Before co-founding VxV Solutions, he gained valuable experience as a Junior Electrical Designer for renowned firms such as Smith + Andersen and H.H. Angus. During his tenure at H.H. Angus, Abiran played a pivotal role in introducing a wireless lighting controls backbone to TD Towers, a Canadian landmark. His passion for lighting and controls led him to further refine his skills as a Lighting & Controls Support specialist at TPL Lighting, working closely with industry expert Will Norris. Subsequently, he served as a Sales Territory Manager for Omnify Lighting and Cence Power, expanding his knowledge in sustainable lighting controls architecture and aesthetic backlighting expertise.
Beyond his contributions to VxV Solutions, Abiran actively engages in various roles within the construction community. He serves as an Executive Member of the Canadian Green Building Council's Emerging Green Professionals Team, contributing to the advancement of sustainable practices in the industry. Additionally, he participates as a member of the User Committee for the upcoming Tamil Community Centre in Scarborough and contributes to the Heritage Advisory Committee in his hometown of Whitchurch-Stouffville.
Abiran's dedication to sustainability, innovation, and excellence in lighting controls and building technology continues to shape the industry and drive positive change across Canada's architectural landscape.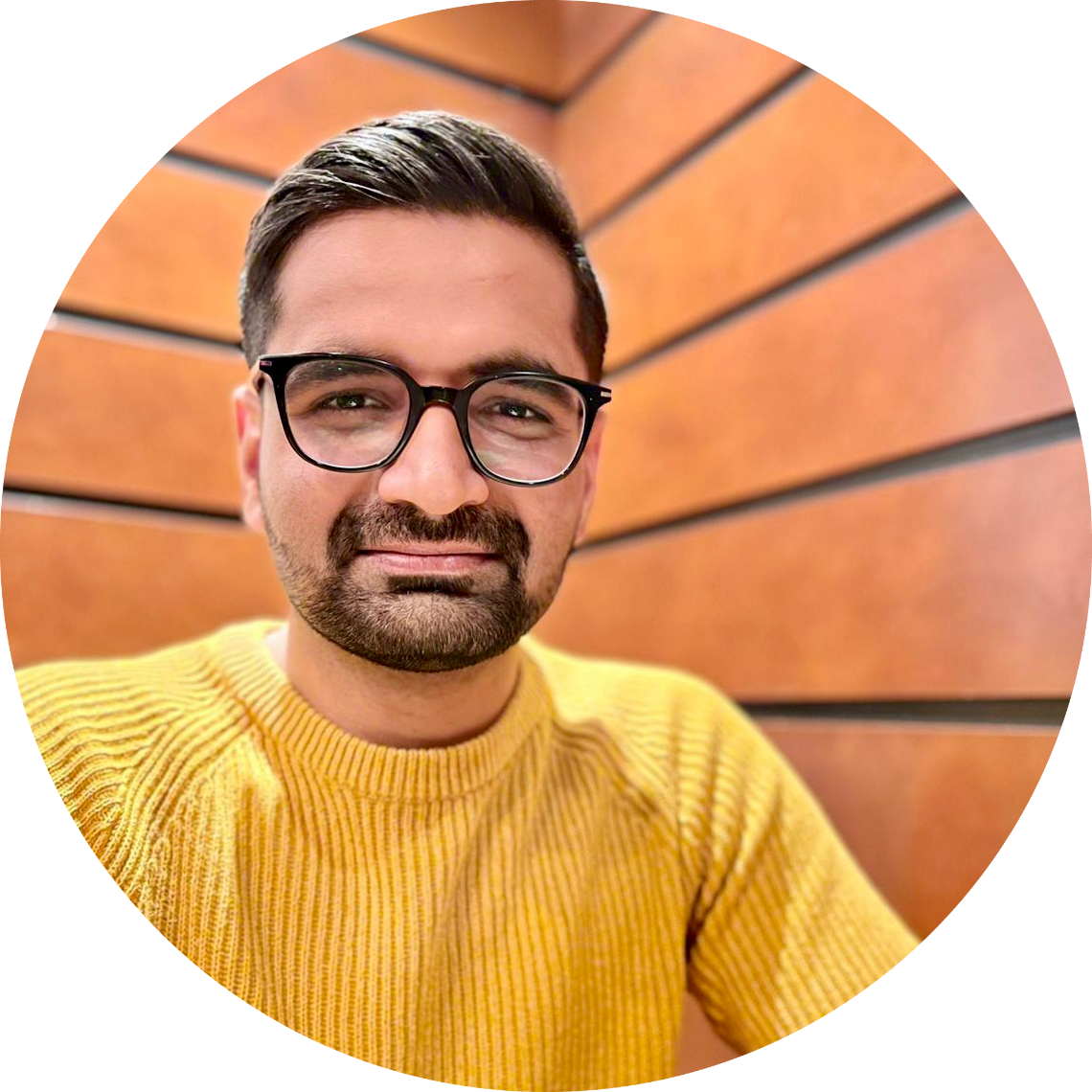 Yash Vyas
PhD Building Science Candidate
TMU, Ontario
Yash's Bio
Yash has an educational background in sustainable urban infrastructure. He has completed his Master of Applied Science in Building Science and has continued on an academic trajectory by pursuing PhD in Building Science at Toronto Metropolitan University.
Yash has four years of industry experience working in working in sustainable infrastructure, stormwater management, energy modelling, and impacts of sustainable policies. Yash has taught graduate and undergraduate-level sustainable architecture courses at Toronto Metropolitan University. In his PhD research, he has been working towards predicting the durability of mass timber materials in cold climates.
His current venture is focused on effective teaching techniques in sustainability-centric courses, the energy efficiency of the existing building stock and the impacts of green policies on equity-seeking groups.
Explore ways to break through in the energy efficiency industry

Youth, High School and Postsecondary Students
Finding a position as a student or recent graduate can be challenging. The energy efficiency industry offers exciting opportunities for students and young individuals who are new to the workforce.
Explore internship and entry-level opportunities that are aligned with your values as a world-changer, designed to help guide the next steps of your journey.

Building Contractors and Tradespeople
As net-zero goals are fast approaching, the building industry faces increasing pressure to transform the way that they operate.
Join us to learn more about the opportunities for building contractors and tradespeople to expand their knowledge, build connections, and explore ways to ease the transition toward net-zero building codes.

Want to learn more about working in the energy efficiency field and explore potential career opportunities?
The industry offers many exciting opportunities for those new to Canada. Join us to find out if a role in energy efficiency is right for you, and explore ways you can get started.
Organizations participating in the United States*
Organizations participating
in Canada
Local governments, universities, organizations, utilities, and
corporations participating in #EEDay2023 
List of participating organizations
20/20 SEED LABS INC. | 3P Tech Inc. | Aboriginal Housing Management Association | Accuenergy | AEE Canada East | AI Shading | Airtight Engineering Inc. | Alberta Ecotrust Foundation | Alberta Energy Efficiency Alliance | Alberta Municipalities | Aldaco | All Season Inspection | All Weather Windows | ASHRAE | Audette | BayWa r.e. Solar Systems Inc. | BC Hydro | BC Non-Profit Housing Association (BCNPHA) | BCIT | Best Buy Canada | Beausejour Renewable Energy Co-operative | BGI Analytics | Blue House Energy | BOMA Canada | Brickworks | Builders for Climate Action | Building Knowledge Canada | Built Climate Corp | CACEA Calgary | Canada Green Building Council | Capital Home Energy | CIET | City of Airdrie | City of Summerside | Clean Foundation | CLEAResult | Climate Caucus | Climate Emergency Unit/ReCover | Co-Mapping Solutions | Commercial Lighting | Community Power | Constructschon Sustainable Urban Development Inc. | Convertus Group | Copol International Ltd. | Cornwall | CQ3E | Create Climate Equity | D'Niche Inc. | David Suzuki Foundation | Dunsky | Eco Fitt | Eco Lighten Energy Solutions | Eco-Efficiency Consulting | Ecobility | Ecolighten Energy Solutions | Ecology Ottawa | Econoler | EcoPilot Canada / USA | Ecotrust Canada | EELO Solutions Inc. | Efficiency Capital | Efficiency Manitoba | Efficiency One | Efficiency PEI | EHRC | Electricity Canada | Empower Me | Enbridge | Endeavour Centre | EnerFORGE | Energie Economie Internationale | Energir | energy | Energy Network Services Inc. | energyOrbit | EnerQuality | Enova Power Corp. | EnviroCentre | EOS Eco-Energy | Equilibrium Engineering | EQUS | Fenestration Canada | FORM innovations INC | Fortis BC | Gonell Homes | Google | Green Calgary | Green Communities Canada | Green Venture | Greensaver | Guelph Maps Guy | Guidehouse | Guides.co Halifax | Harbourgreene Consulting Inc. | harvinoslogos | Hayibu Realty | Hearth, Patio & Barbecue Association of Canada | Home Performance Stakeholder Council | Homeprint | Homesol Building Solutions Inc. | Horizon Heating | HRAI | ICE | ICF | IESO | ITC Technologies | Ivey Foundation | Kambo Energy Group | L'Image Home Products Inc. | Let's Sprout | London Environmental Network | M&R Engineering Ltd | MD of Pincher Creek | Minotair Inc. | Mr. Peg Property Inspections | Municipal Climate Change Action Centre | Municipal District | My Generation Solar | My Heat | NAIMA Canada | Natural Resources Canada | NB Lung Association | NB Power | Nerva Energy | Netix | New Westminster | Newfoundland Lab Hydro | Newfoundland Power | Norquest College | Oakville Community Climate Hub | Omega Foundation | OPEN Technologies | Oracle | Ottawa Climate Action Fund | Panasonic Canada | Parachute | Passive House Canada | Pembina Institute | Pinchin | Polar Block | Posterity Group Consulting Inc. | Prism Engineering | Project Neutral | Properate | QMC Integrated Submetering | Quest | R&G Strategic | RDH Building Science | Red North Carpentry & Structure Ltd. | Reep Green Solutions | Retrofit Construction | RFS Energy Consulting | Richporter Lighting | Rise | Sage Living Toronto | Sask Energy | Saskatchewan Environmental Society | SES Consulting | Six Nations of the Grand River Public Works | SMART Canada | Soffit Saver System | Solar Alberta | SRS Consulting Engineers Inc. | SRS Windows and Doors Inc. | Steele Auto Group | Student Energy | Summerhill | Sunreport Canada | Sustainability Leadership | Sustainable Building Manitoba | Sustainable Buildings Canada | Sustainable Community Solutions Canada | Sustainable Environmental Solutions | Sustainable Orillia | Sustainable Resources Management | Tandem Architecture Ecologique | Tapestry Community Capital | Tate Engineering | Teal Maker Consulting | The Atmospheric Fund | The Blueshift Group | The Home Inspectors Group | The Minto Group | The National Electrical Trade Council – NETCO | Thinkwell Shift | Thrive Electrify | Town of Okotoks | Town of Pincher Creek | Town of Stratford | Township of Langley | Trax | Trinity Energy Group | University of Victoria, Department of Civil Engineering | Unrooz Solutions | vadimUS | Vancity | Volta Research | VxV Solutions Inc | West Kootenay EcoSociety | Whitebird Enviro Consult | Windfall Ecology Centre | Your Green Solutions Pty Ltd | ZON Engineering Inc.
Join a community of thousands of people working in energy efficiency as we celebrate #EEDay2023