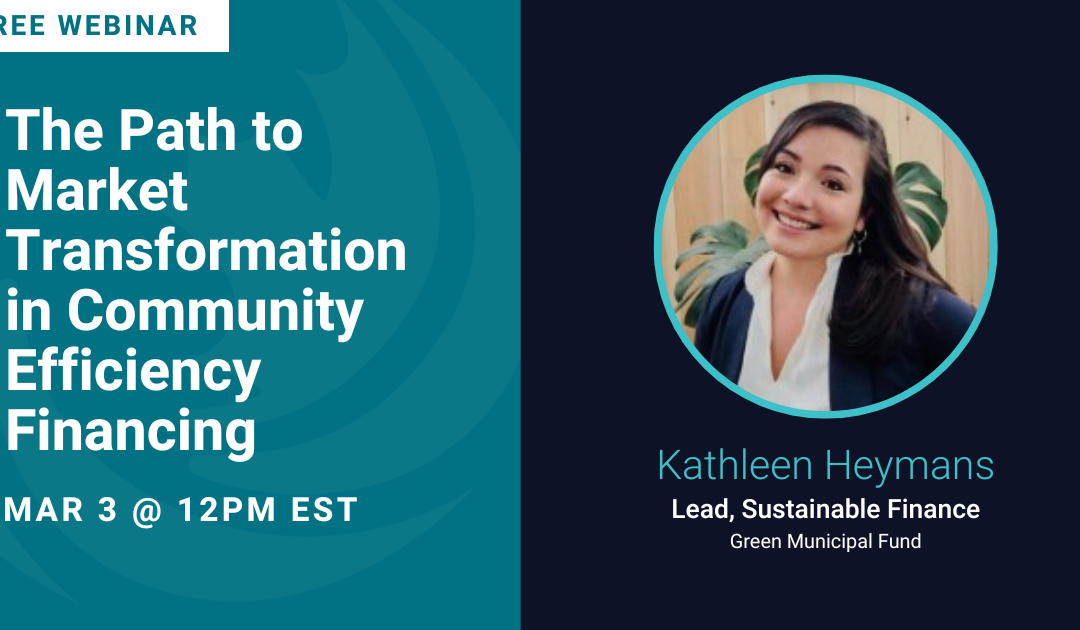 The Green Municipal Fund's Community Efficiency Financing initiative funds financing programs for local low-rise residential retrofit programs. The initiative is mid-way through its funding envelope and taking stock of lessons learned and successful program models.
In addition, CEF is thinking beyond its funding envelope towards the ultimate goal of market transformation. This presentation shares early signs of market transformation and explores what market transformation will look like for community efficiency financing in the years to come.
Join this session to learn more about CEF, local efficiency financing models, and to explore the path toward market transformation.