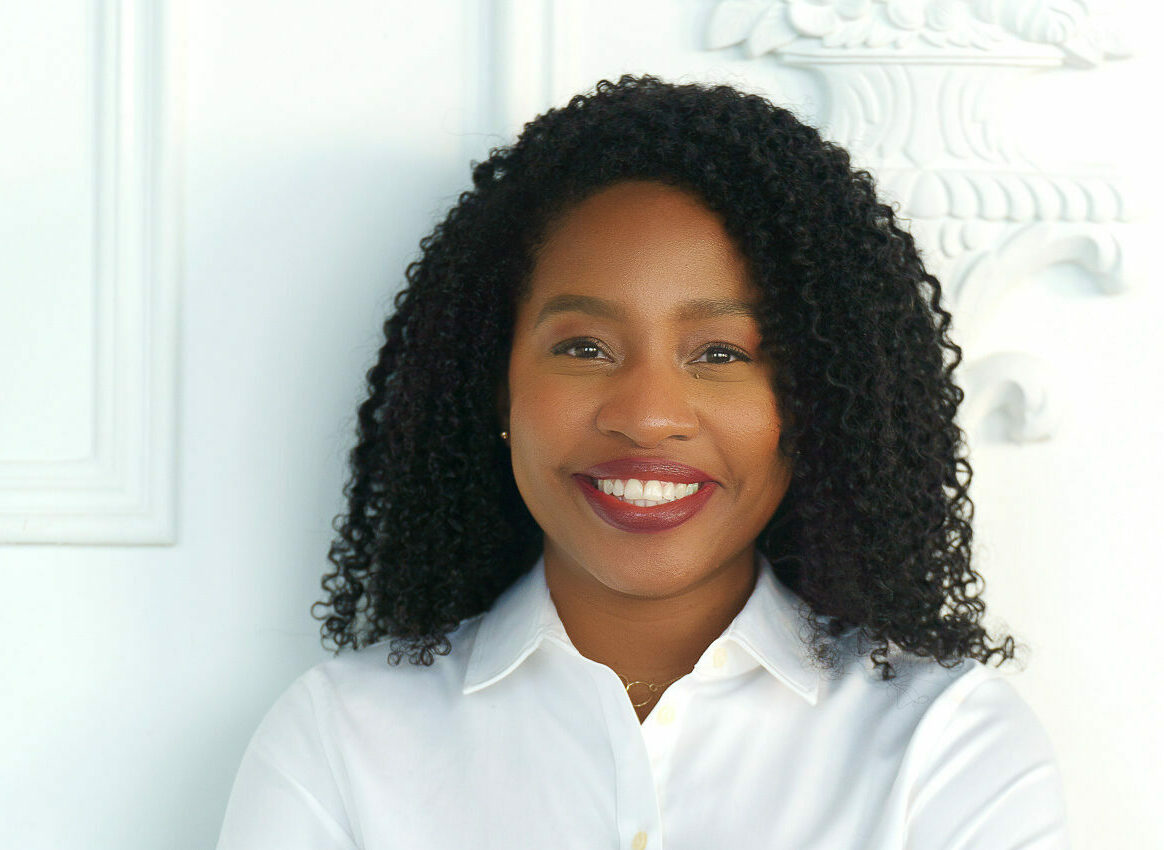 Assistant Project Manager, EllisDon
From artist to architect and onward
Chinyere Johnson studied architecture and environmental design, which started as a compromise, but grew into a passion.
"I told my mom I wanted to be a fine arts painter and she suggested I merge technical drawing and art, which I thought was actually a good idea. She was scared I'd be a starving artist," Chinyere shares with a chuckle. "That's how I ended up doing architecture."
Chinyere describes having early exposure to her career before even knowing it was a career choice. 
"I lived in a house with my dad, who was a weekend warrior and did a lot of construction projects around the house. I would be the one of my three siblings who would assist him the most, so I developed a fondness for construction projects."
Like her mom, her dad also encouraged her to study architecture. After architecture school, she went on to do a Master's degree in Construction Management and spent seven years working in construction project management for the government of Trinidad and Tobago.
Chinyere is now an Assistant Project Manager at EllisDon, an employee-owned construction services company that was founded and incorporated in 1951 in London, Ontario, Canada. She is responsible for helping the Project Manager to organize the work, streamline processes, and anything else that is required to execute the contract. 
She explains that one of her key motivators for moving from architecture to construction management was seeing the 2D drawings eventually come to life in 3D — in real and actual brick and mortar. "It still does excite me that I can see something on paper and actually have input into how it materializes in real life. That's what's most significant to me about project management," says Chinyere. 
Another key element of her role is the ability to communicate effectively. 
"I am very tolerant of other people and I tend to want to hear and understand other people's perspectives, because in project management, communication is the most important part of your job. You have to be a good listener to understand people's perspectives. And you have to be able to communicate in a savvy way because if conflict does arise, you have to be able to deal with it in a professional manner."
She shares that honing her communication skills over the years has helped in terms of how she deals with stakeholders, end users, owners, and other key stakeholders.
Every day at work is different for Chinyere, simply because there are so many facets to the job. Some days involve looking over shop drawings, other days involve conversations about project budgets, and other days can be spent visiting and walking on the construction site. The job is administrative as well as site specific, so there are things that she does on a daily basis that differ from one day to the next. 
She describes her current work on the client side of things to be very different from her previous experiences. This has given her the advantage of understanding perspective on both sides of the industry. "Before I used to work more in a supervisory role within the trades, but now I'm on the opposite side of the table so the experience is very different from how I started out when I first began my career". 
She also advises anyone who thinks they might be interested in a career in the sector to give it a try, and connect with someone in the field to whom you can ask lots of questions. "In general, if you see someone pursuing a career path that you're interested in, whether it's in energy efficiency, project management, or architecture, talk to them and find out what kind of avenues there are for you if you're interested in exploring it."
"You might be wondering if it's something that you would be fond of, so just give it a try. You will probably lose no time because it will help you filter out whatever you don't want to do, if that ends up being your conclusion. Anything you discover in trying it out will help you either advance your career in the field or assist in your navigation to a different career path – it'll all be beneficial in your career mapping process."