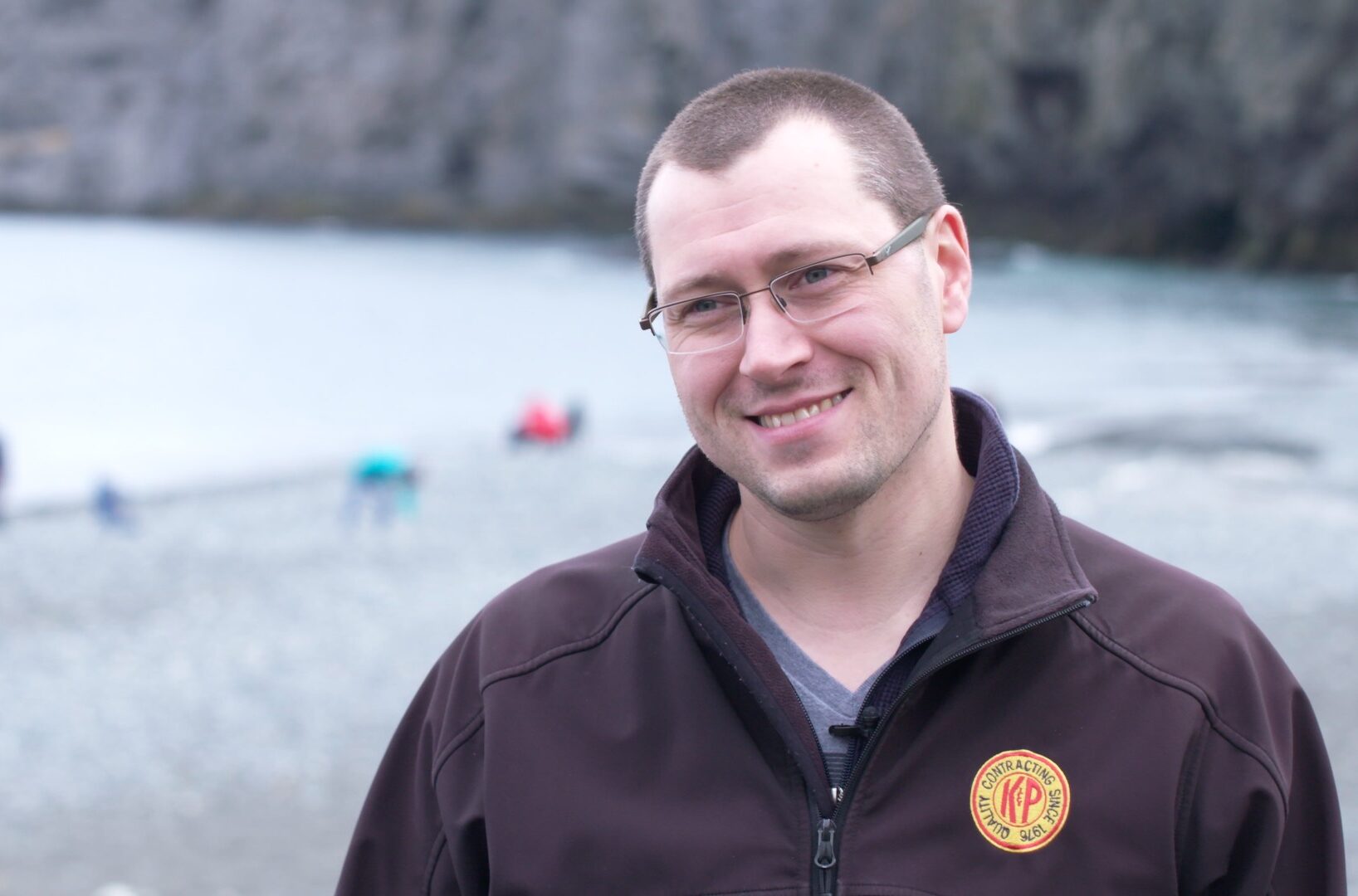 CEO and President, K&P Contracting Ltd
Flatrock, Newfoundland and Labrador
Pumping efficiency into the veins of Newfoundland's construction industry
If you only had one word to describe Curtis Mercer, problem-solver would be it. He's spent the past seven years driving energy efficiency solutions through his leadership in the construction, retrofit, and building design fields.
Like all good entrepreneurs, Curtis was quick to diagnose a problem as an opportunity for a solution. He saw a gap in how buildings were being constructed in his community, with little consideration for the long-term. "Businesses were not looking at the big picture. They were making mistakes that had an impact both on structural integrity as well as long-term sustainability. We saw an opportunity to help people reduce their carbon footprint, increase their energy efficiency, all the while building better buildings."
As the CEO and President of K&P Contracting Ltd. in Flatrock – a new home construction builder and renovator that has been focused on energy efficiency for more than 35 years – Curtis is at the heart of the energy efficiency and construction industry in Newfoundland. Over the years, he's seen a gradual movement in this direction within the sector. People are getting informed, he says, asking more questions about energy efficiency and what can be done.
"I think it's the way of the future and this has a lot to do with knowledge. Energy efficiency makes your products better without costing more money. Period."
But there's still a stigma in terms of cost and value, warns Curtis. People are worried about the higher construction costs of efficient buildings, but they are also worried about higher energy costs, he explains. He wants to help square that circle by increasing dialogue in the sector."I try to advocate for other builders to be more energy efficient – I don't see it as a competition. I think the more people involved the better. Personally, I love teaching people the importance of increasing their efficiency and decreasing their carbon footprint."
Education and problem solving is where Curtis finds the greatest joy in his work. "In one situation, we needed to figure out how to triple the size of a building and still reduce its energy use, and we did it" explains Curtis. "People coming back and realizing the benefits – that's a great feeling."
Curtis believes awareness and education will be key to the construction industry adapting to and adopting the energy efficiency opportunities.