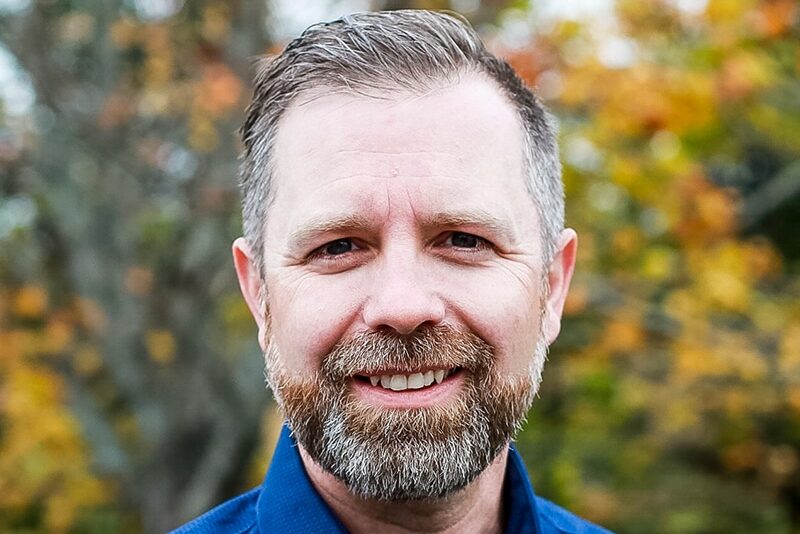 Owner, M.B. Eye Electrical Inc.
Charlottetown, Prince Edward Island
Tinkering towards net zero
A tinkerer through and through, growing up, Matt Eye didn't necessarily love school. But, he did love electronics, and anything with a battery, a motor or an on button. As an adult, in 2010, he founded M.B. Eye Electrical Inc. in Charlottetown, Prince Edward Island.
"I was curious about how things worked. It started when I was a younger kid. I think every kid has a remote control car at some point in their life. I always wanted to make mine faster," he said.
"If you could push a button on it, I wanted to know what it did and why it did that."
Eye received his training from Nova Scotia Community College's Kentville campus, before moving to the post-secondary institution's Halifax campus. Eventually, he met his wife, and they settled down in PEI, where he would ultimately start his own business.
Now, Eye's electrical contracting company is a green energy and energy efficiency success story in PEI. Eye and his staff of nine workers spend a good amount of their time installing heat pumps, electric heating, LED lighting, solar rigs and electric vehicle charging stations.
"We're kind of a jack-of-all-trade — anything electrical," Eye said.
Eye's father was a heating technician all his life, so he was exposed to energy efficiency concepts from a young age. Even small things like thermostat placement can make a big difference, he said — energy efficiency can save clients a lot of money.
"It's a great feeling to know you can make a small change or tweak something and save energy."
His introduction to green energy came more than a decade ago. Eye recalls stumbling across solar power — it "totally blew [him] away," he said. As an avid cyclist, Eye has been fascinated with a person's ability to generate momentum independently. It's also a cheap and functional way to get around — and he sees parallels between cycling and the world's new ways of thinking about energy.
"I was always fascinated with how to make power for free," he said.
But, when Eye began his business more than 10 years ago, the market for green energy and energy efficiency simply was not there. A new business owner, he recalled that it was difficult to make a sale. Everyone knew that, for example, solar energy worked, he said, but the price to do things right was simply too high.
Then, in the mid 2010s, things began to change. Governments around Canada started offering solar energy rebate programs, and the technology behind it advanced. Eye's business began to get calls about solar power more frequently — around Canada, and the rest of the world, people began thinking of how to reduce their carbon footprint.
Now, he says, green energy and energy efficiency are great fields to get into, adding he expects to see steady growth in the field.
"Not a day goes by now where my phone doesn't ring half a dozen times just for solar work," he said.
Eye revels in the fact that he gets to work as a part of a big team, and takes a lot of joy out of his job. There are rough days in frigid winters or sweltering summers, but he loves his work, and the feeling of accomplishment he gets at the end of a workday. And, even beyond the steady work and satisfaction, a career in energy efficiency and green energy means making a difference for generations to come.
"With building costs on the rise and energy costs right along with it. My generation is really looking at ways to better spend their money and make more conscious decisions about their children's future."