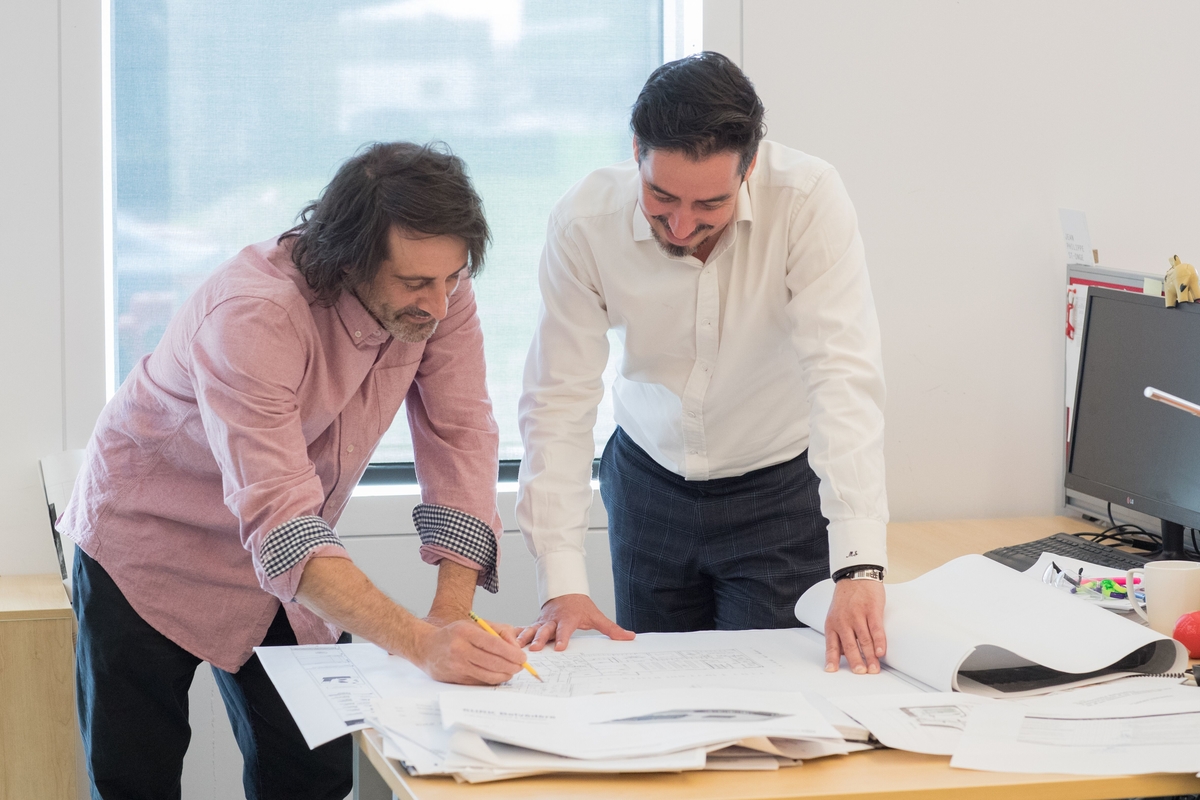 On a mission to change the world
Miguel Duarte e Sousa's goal is to change the world, and he won't settle for less. He hopes to accomplish his mission by improving the energy efficiency of buildings. "As a businessman, I'm not just here to crunch numbers. I wouldn't be happy in that role. I want to design buildings that will change the world."
Sousa was born in Portugal, where he began his studies in mechanical engineering at the Universidade de Lisboa. Life next brought him to Canada, where he finished his studies at Université Laval in Québec City.
As a new graduate in 2003, he decided to dedicate himself to improving the energy efficiency of buildings and start his own company. He worked for the engineering and construction firm Ecosystem Energy Services for a few years, before founding his own company, Ambioner, in 2009. "I had a really strong entrepreneurial drive, and I wanted to start a project that was more in line with my values." 
Sousa's company proposes solutions to reduce the energy consumption of both existing buildings and new constructions. For example, at the Grand Théâtre de Québec, better energy management and an overhaul of the heating, cooling and ventilation systems enabled savings of 20%— or $80,000 — in the first year. This project won the Recommissioning Award at the 2017 Gala Énergia. "I could really see how our work was paying off." 
At the end of each project, Sousa considers the extent to which his company succeeded in changing the lives of the people who occupy the buildings they work on, whether by reducing greenhouse gas emissions or improving comfort. At the same time, he contributes to sustainable development in Quebec.
"I'm proud to know that my work will help future generations. I'm alarmed every day by the effects of climate change, and I want to serve my community the best way I can."
Miguel Duarte e Sousa is helping to change the world, one building at a time.