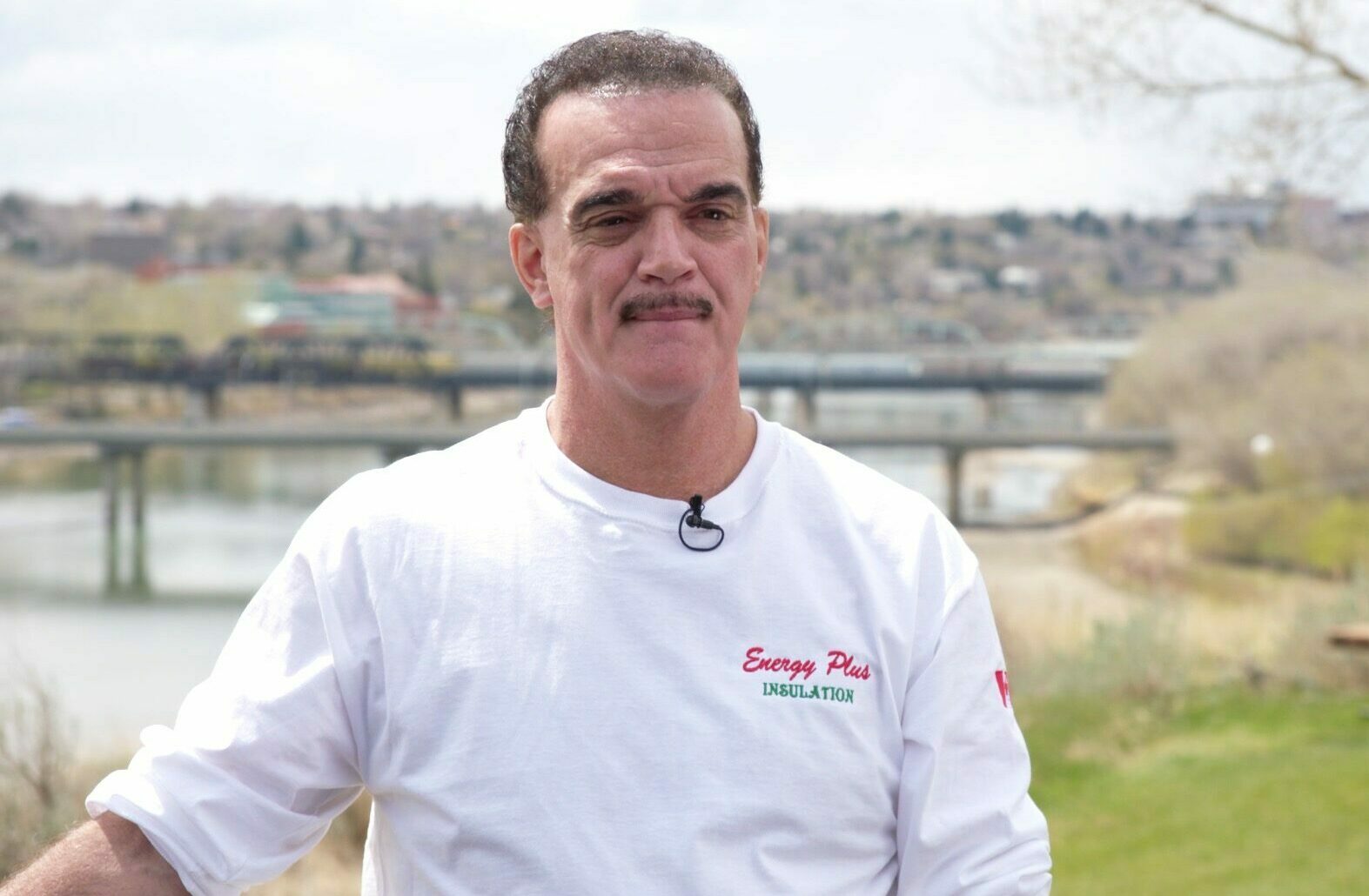 Owner, Energy Plus Insulation
Bringing insulation out into the open
Obi fell into the insulation industry by chance. He started as a firefighter in the oil and gas industry of Alberta. In 1980, the introduction of the national energy program caused Alberta's interest rates to sky-rocket, and as a result Obi lost his job. Pondering his next career move, he decided to join an insulation company owned by a good friend. After a few more career changes, Obi decided to stay in the insulation business for good and started his own company, Energy Plus Insulation, in 2004.
Obi started Energy Plus Insulation realizing that the industry was doing something good and that people were receptive to it.  "I knew that through good times and bad, insulation would always be necessary." In his community of Medicine Hat, most houses were built prior to 1990 and were under-insulated.
Obi says that most people do want to make their homes more energy efficient, but a difficult economy and lower rebates are causing road blocks and making it difficult for some. "Insulation is very much an out of sight, out of mind issue. We have to push for greater awareness and education so people understand what's inside their homes."
Once houses are properly insulated, homeowners are usually overjoyed by their new and better comfort levels. But it's not just lifestyle; good insulation is helping increase home values across Medicine Hat.
"I've had people come out of their house to shake my hand and say we've helped them bring up the equity of their house."
For Obi, this is what it's all about: he loves helping his community have better homes but is also deeply committed to fighting environmental degradation. Knowing his company is helping lower green house gas emissions, energy consumption and contributing to cleaner air is a source of pride, "I feel tremendous gratitude whenever people come up to me to thank us for our services and helping them save money. We've had so many people tell us they wish they would have done it sooner."