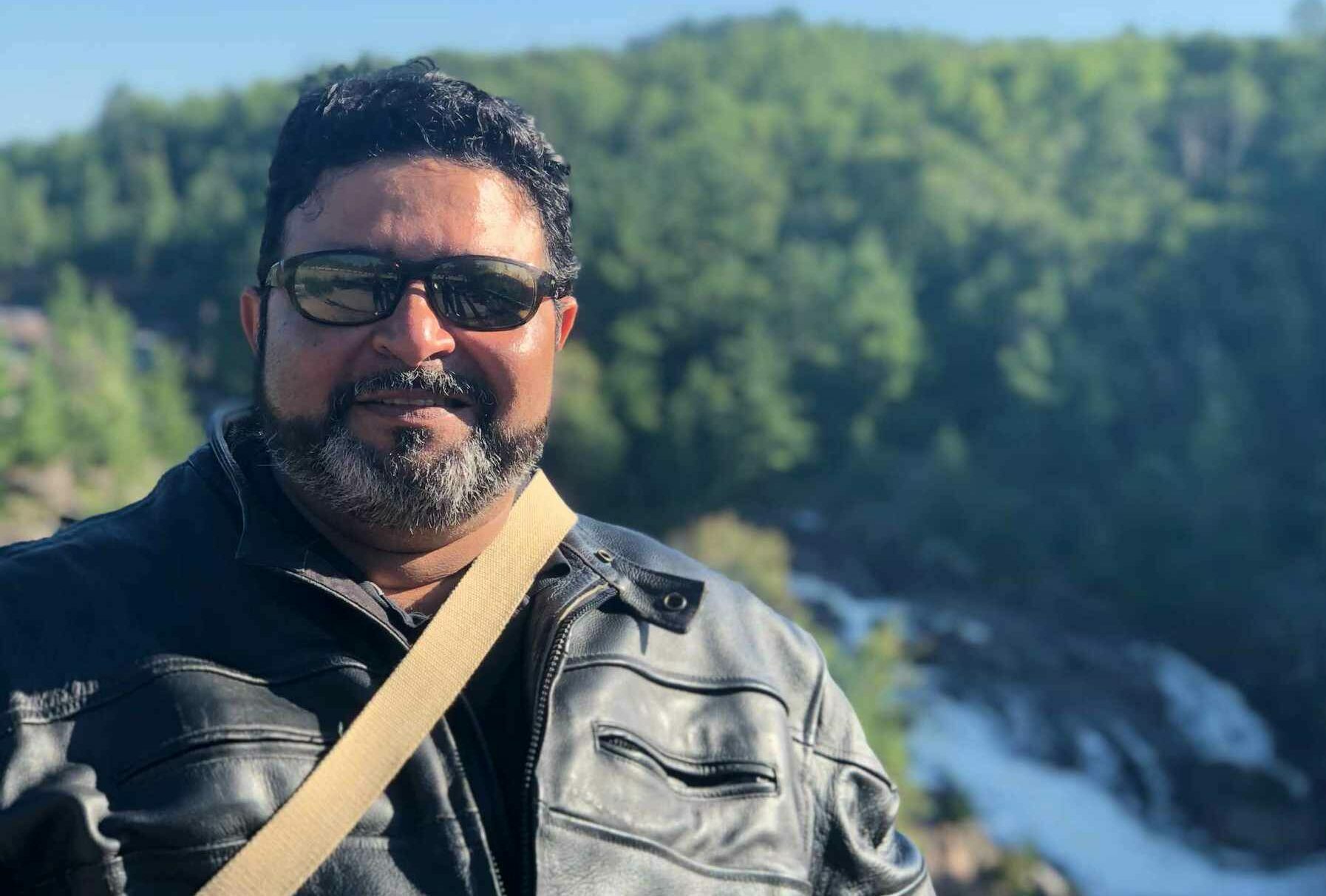 Energy and Facilities Engineer, City of Greater Sudbury
Saving millions for the city
Sajeev Shivshankaran, energy and facilities engineer with the City of Greater Sudbury, has hundreds of buildings and thousands of streetlights to work on his quest to find new and innovative efficiencies. His department is quite small — his staff includes only one other person. It's also quite new.
Shivshankaran came to the region in 2012, and, prior to that, the field was still relatively unexplored. "I had to start from basics," he said.
But Shivshankaran, with his 30 years of experience working as an engineer, has excelled in the role. He graduated from MITS Gwalior, a premiere engineering school in India, and then studied to become a nautical engineer at the Glasgow College of Nautical Studies. In 1990, he shipped out with the merchant marine, working to maintain the massive engines of massive ships.
"It was an amazing experience," he said.
In 2003, Shivshankaran moved to Canada, and continued his career and expanded his studies. He ended up working for CN Rail for a few years, then, in 2005, began working for Toronto Metropolitan University, taking charge of the cooling and heating of many of the university's buildings. In 2008, he also began studying for his MBA at the school part time in the evenings, and graduated in 2010.
"There were so many things I wanted to learn, to study," he said, adding that this is where he got into the idea of energy efficiency which was, at the time, a relatively new field.
From 2009 to 2012, while still working at Ryerson, he also worked as a private consultant in the field.
Later in 2012, the City of Greater Sudbury was looking for a person to head up its energy efficiency efforts. Shivshankaran's extensive experience made him an ideal candidate. He now works tirelessly to save the city money on its power bill, and reduce its environmental impact through several venues, including life cycle analysis, strategic planning, standards development, and deploying new — and optimizing existing — tech.
"I got the opportunity to open up the department here," he said.
It's no small task. He works with around 644 government buildings including various plants — like waste and water plants — across a huge array of departments in the city. He said that his department's efforts have saved the city $2.4 million on its power bill each year, and brought in various government incentives to keep saving the city money.
"It's very important that we hand over a great place for the next generation. We don't want to pollute this beautiful world and give it to them."
"I need to work with every department of the city. It doesn't matter if it's parks, it doesn't matter if it's leisure, waste water or anything else in the city. I am equally involved with all these people," he said.
More recently, his efforts saw 11,000 street lights changed to LEDs. Just with this, he gave the city $1.13 million in operational savings.
"Sometimes change can be difficult," he says, "but I've found bringing people together and empowering people is the key here. Any amount of technology, any organizational structure, can only go so far unless we change behaviour: but once it's starts, it's like a chain reaction, it can't be stopped."
Year over year, Shivshankaran's efforts could save the city a great deal of money. His ability to get each facility the most bang for its buck is bringing in a new degree of streamlined efficiency, as well. Even beyond that, energy efficiency at a municipal level can help Canada reach its climate goals — like hitting net-zero by 2050. It also means a brighter future for the youth of tomorrow.
"Also, it will be a better future for future generations," he said.