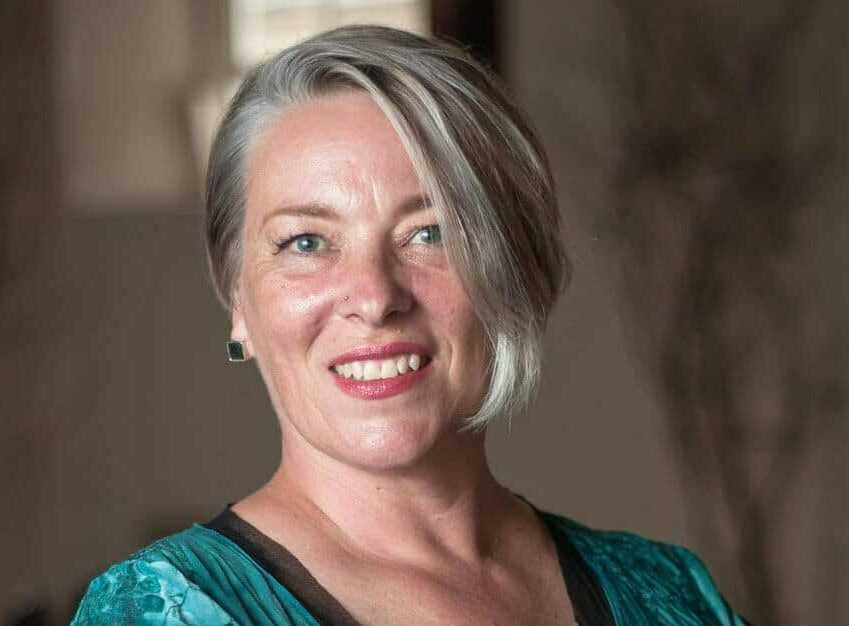 Showing everyone the ropes
Shawna Henderson is working to transform Canada's building industry for ramped-up energy performance — and enhanced opportunities for women.
She's on a mission to boost the construction industry's familiarity with the techniques and strategies needed to deliver better-performing buildings. But Shawna Henderson, the CEO of online-learning company Blue House Energy, is also building something else: an energy efficiency sector that works for women.
"We need more bodies in the trades, period, and when 50 per cent of the population doesn't really feel welcome, well, that's just not smart," says Henderson, who runs Blue House Energy and supervises a geographically-distributed team out of her home in Halifax, Nova Scotia. "And, when you don't have many — or any — role models, well, it's hardly surprising that women are so under-represented."
"We need more bodies in the trades, period, and when 50 per cent of the population doesn't really feel welcome, well, that's just not smart."
According to Build Together, a program of Canada's Building Trades Unions, women constitute a scant 4 per cent of Canada's construction trade workforce. To Henderson, this is the direct result of the industry's endemic sexism, which she's witnessed first-hand many times. She recalls one egregious example early in her education, when one of her building technology instructors mansplained his female students. "It's a well-known fact that women are really bad at math," she recalls him saying. (She reported him to the Dean).
Blue House, of course, takes a very different approach. Henderson and her largely-female team warmly welcome all students keen to understand building-science fundamentals and the best strategies, approaches, and materials to improve an existing home's efficiency or build a new one that exceeds minimum code efficiency requirements. From passive solar gain, to thermal bridging, to the idiosyncrasies of HOT2000 modelling software, to what you need to know to become an energy advisor: she covers it all.
Henderson has creds. Her CV is as long as a stock two-by-four, and includes certifications in building technology and energy advising, and work in and on all manner of sustainable building projects, from double stud wall to straw bale construction. She brings that rich background to the Blue House Energy curricula; the company offers on-demand training to young people, late-career construction professionals, school teachers, and anyone else with an interest in building and a passion to transform the way things are done.
"I'm just ridiculously passionate about what I'm doing," she reports. "And, every time I climb up these huge mountains and go, I think I'm done, and then I have a bit of a rest, but then I'm like, wait… there is so much more to do!"
Speaking of which, she's already branching out into mentoring, virtual classrooms, and partnerships with other training organizations. And yes, improving gender diversity ranks high on the to-do list.
"Everything that I can do, and offer, to get the industry to level up the way we need to — so that we can hit all of the climate targets, and other targets, and do good things for the world and for other people — I'm all about that stuff," she says.