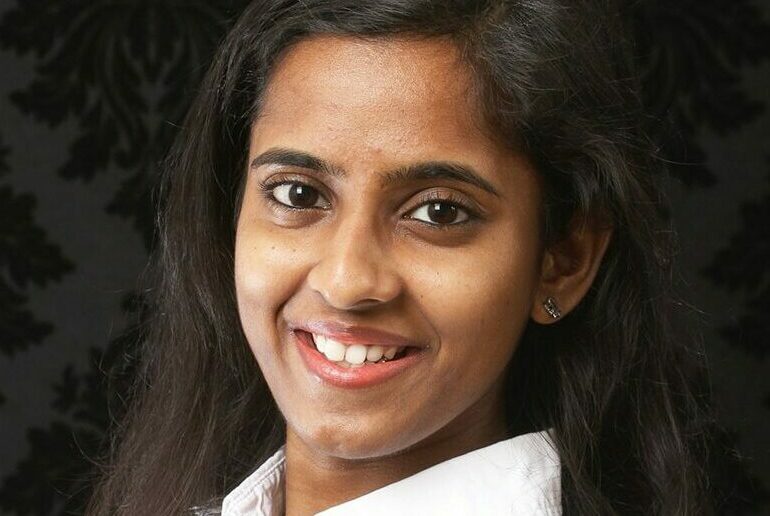 Energy Analyst, Thompson Okanagan Tourism Association
Kelowna, British Columbia
Finding sustainability potential everywhere
Growing up, Thivya Viswanathan was surrounded by nature. She was born in a small, rural village in southern India, and she can recall spending her youth running through lush, green fields, and watching fish in the area's streams.
"I always felt this connection with nature, and the environment, even as a kid," she said.
As such, Viswanathan always wanted to work towards creating a greener, more energy-friendly future. And, in her position as an Energy Analyst with the Thompson Okanagan Tourism Association, she gets to do just that. The organization works with approximately 4,000 tourism-related businesses in the Thompson Okanagan region, from bed and breakfasts to wineries, keeping Viswanathan quite busy.
The Energy Analyst position is a relatively new one for the non-profit tourism organization and is thanks to a unique partnership with FortisBC. In the past, the organization had a few initiatives designed to help tourism businesses in the region reduce their energy consumption. However, when Viswanathan joined in May 2020, the position became more established.
Now, Viswanathan collaborates with tourism businesses, helping owners and facility managers understand their energy consumption patterns, and informing them on how to get the most bang for their buck.
"I believe living close to nature in my early childhood transformed me into a person who appreciates sustainability and resource conservation."
She also runs an energy assessment program, where she analyzes a business's equipment virtually — their HVAC, kitchen equipment, boiler, lighting, etc. — and provides them with a summary of energy and cost-saving recommendations, informing them about local energy efficiency rebates as well.
For a while, though, Viswanathan was on a different path. Though she studied energy conservation and renewable energy, after graduating from Sri Krishna College of Engineering and Technology in India, she quickly found work as a software engineer. She had taken some programming classes during her undergrad, but, somewhere down the road, she realized she wanted to work in a field that would benefit nature.
So she quit her job and moved to Canada in 2018. She then enrolled in a masters program at the University of British Columbia in Vancouver, and learned the finer points of sustainability, renewable energy and engineering.
Viswanathan finds the field fulfilling. Across industries, energy efficiency, energy conservation and green energy are becoming increasingly important, as the world moves towards a low-carbon future. And, she said, this kind of sustainability is at the core of what the Thompson Okanagan Tourism Association does.
Understanding where energy is consumed, and where efficiencies can be found, helps us better understand our own emissions and our own energy costs, she said. Through her position as Energy Analyst, she helps businesses in the region reduce both their emissions and their operating costs.
"A few people have already asked me what a person with an engineering background does in tourism," she said. "But sustainability is to be found everywhere."
It's not always easy to get everyone to buy into the energy efficiency measures she recommends, but Viswanathan finds the field rewarding in its economic and environmental impact.
"It really makes my heart happy when businesses actually implement energy-saving measures," she said.