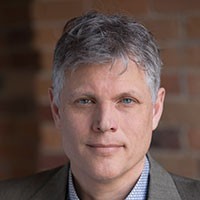 Lorne Johnson
Advisor
Ivey Foundation, Schad Foundation
Lorne's Bio
Lorne has more than 20 years of experience in forging collaborative solutions to sustainability challenges in Canada. He has established a reputation as someone who brings enthusiasm, humour and a solid dose of pragmatism while getting things done.
Early in his career, Lorne played a leadership role in establishing the Forest Stewardship Council (FSC) in Canada including facilitating stakeholder negotiations for several regional standards processes, serving as a board member and chair, and acting as the Executive Director while overseeing the redesign of the organization's business strategy and revenue model.
During his ten-year term with World Wildlife Fund Canada (1998 and 2007), Lorne established and led partnerships with several forest products companies. In his final years with WWF, he led the organization's federal government relations efforts as their Ottawa Bureau Director focusing on climate change and oceans conservation.
Lorne has served in a variety of governance roles and was a founding director of the Clean Economy Fund (a focused collaborative of philanthropic foundations), the co-chair of the Cornerstone Standards Council and a member of the Governing Council of Efficiency Canada. He has headed up a number of organizations over the years including FSC Canada, Cornerstone Standards Council and the Canadian Boreal Forest Agreement Secretariat.
In addition to his work with the Ivey Foundation, Lorne is an advisor to the conservation granting program of the Schad Foundation. He lives in Ottawa with his wife, Nathalie Chalifour, and two children. He is an avid painter, angler, hunter and paddler. He has aspirations of spending less time on conference calls and more time outdoors.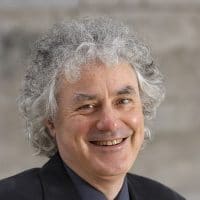 James Meadowcroft
Professor, School of Public Policy and Administration (Department of Political Science)
Carleton University
James' Bio
James Meadowcroft holds a Canada Research Chair in Governance for Sustainable Development. He is a Professor in both the Department of Political Science and the School of Public Policy and Administration. His research is focused on the ways governments are adjusting their practices and policies to cope with the emergence of problems of the environment and sustainable development. Meadowcroft has written widely on environmental politics and policy, democratic participation and deliberative democracy, national sustainable development strategies, and socio- technical transitions. Recent work focuses on energy and the transition to a low carbon society, and includes publications on carbon capture and storage (CCS), smart grids, the development of Ontario's electricity system, the politics of socio-technical transitions, and negative carbon emissions. He co-edited the first international comparative study of the politics and policy of CCS (Caching the Carbon, Edward Elgar, 2009). Meadowcroft's research has been funded by the UK ERSC, SSHRC, NSERC and Carbon Management Canada. He has supervised PhD students working on a variety of environment and energy-related topics including North American air pollution, the politics of biofuels, decarbonization pathways and energy futures.
Meadowcroft is currently co-lead, with Hayley Stevenson (University of Sheffield), on an international research project on Ecosystem services: valuing nature for sustainable development and a green economy, which is being funded by the Riksbankens Jubileumsfond, the Wellcome Trust and the VolkswagenStiftung. Another initiative is the 'Taskforce on conceptual foundations of earth system governance', an international research network (linked to the Earth System Governance project and Future Earth) which is interrogating key ideas that are being formulated to orient global governance of environmental issues (for example: 'the Anthropocene',  'sustainability science' or 'green democracy'). In collaboration with Peter Feindt (Wageningen) and Andreas Duit (Stockholm) he recently edited a special issue of Environmental Politics focused on the Environmental State. Meadowcroft has served as co-editor of the International Political Science Review (1999-2007) and Associate Editor of the Journal of Political Ideologies (2006-). He holds an honorary doctorate from the University Tampere in Finland.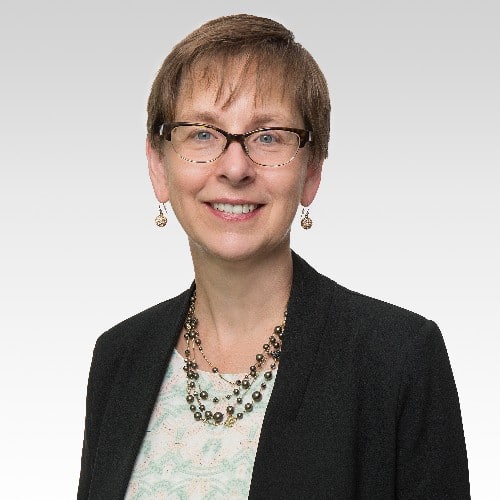 Monica Curtis
CEO
Energy Efficiency Alberta
Monica's Bio
Monica Curtis has worked in energy efficiency for over 25 years, starting her career with Edmonton Power (now EPCOR) and SaskPower. She served as the Executive Vice President Strategic Development and Energy Finance Solutions with a leader in efficiency programs based in Madison, Wisconsin. There she oversaw the delivery of energy efficiency and efficiency finance programs, as well as residential building science training for electric and natural gas utilities, and governments.
Monica most recently served as Chief Executive Officer of Energy Efficiency Alberta where in three and a half years she accelerated the adoption of energy efficiency in the province, enabling the agency to achieve $952M in economic growth for Alberta and 6.8M tonnes of avoided GHGs.
Monica holds a Master of Business Administration from Athabasca University and a Bachelor of Human Ecology from the University of Manitoba. She serves on advisory councils for the Alternative Energy Lab at Red Deer College, the Municipal Climate Change Action Centre and the Energy Futures Lab. She also volunteers with Higher Landing, supporting former oil and gas professionals successfully transitioning to new career opportunities. Monica was recognized as a Compelling Calgarian by the Calgary Herald in 2019 and as one of Canada's Clean 50 for 2020.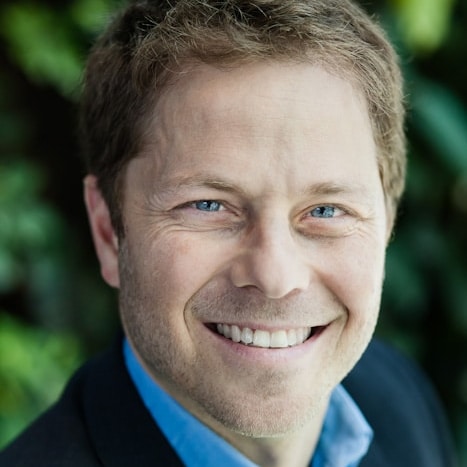 Philippe Dunsky
President
Dunsky Energy + Climate Advisors
Philippe's Bio
Philippe brings 25+ years of experience focused on a singular passion: helping his clients accelerate the clean energy transition. In the process, he has had the honour of leading a first-rate team of professionals, and the privilege of supporting forward-looking governments, utilities, businesses and non-profits throughout North America.
Philippe's experience spans the full array of demand-side energy resources: from building efficiency to demand response, renewable energy, storage and clean mobility. He has designed plans and programs, developed leading-edge policies for governments and others, assessed the potential – technical, economic and achievable – of solutions across vast markets, and advised on evaluation, cost-effectiveness frameworks and a host of other issues. Among his more enjoyable endeavours: designing public policies and market strategies, brainstorming with the team on methodology, helping clients tackle complex problems, translating findings into a clear narrative, testifying at regulatory hearings, public speaking, and serving on the boards of organizations with a public purpose.
He is currently Co-chair of Efficiency Canada, among other positions.