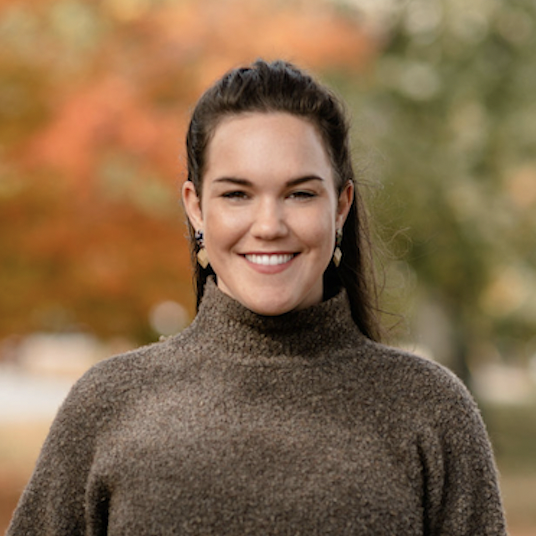 Kelsey Brasil
Project Manager, Career Hub
Kelsey's Bio
Kelsey Brasil is Project Manager at Efficiency
Canada. Originally from Ontario, she fell in
love with Halifax studying Sustainability and
Planning at Dalhousie University, and has
made a second home on the east coast. Prior
to joining us, Kelsey managed Efficiency
Nova Scotia's community outreach program,
Green Schools NS — connecting students to
Energy efficiency behaviours they can adopt
to protect our Earth. Energy efficiency quickly
became a career focus once she saw the
ways it empowers youth to take action, helps
Canadians save money and afford their bills,
and the solutions it brings to the climate
crisis.

Kelsey is a passionate change maker with a
love for meaningful connections and
partnerships.Through her initiative Let's
Sprout, she designs programming to help
folks reimagine the world and demand action
towards social and environmental justice.

In her free time, you can find Kelsey in the
woods camping, rock climbing, or playing
guitar and singing her favourite tunes to the
ocean.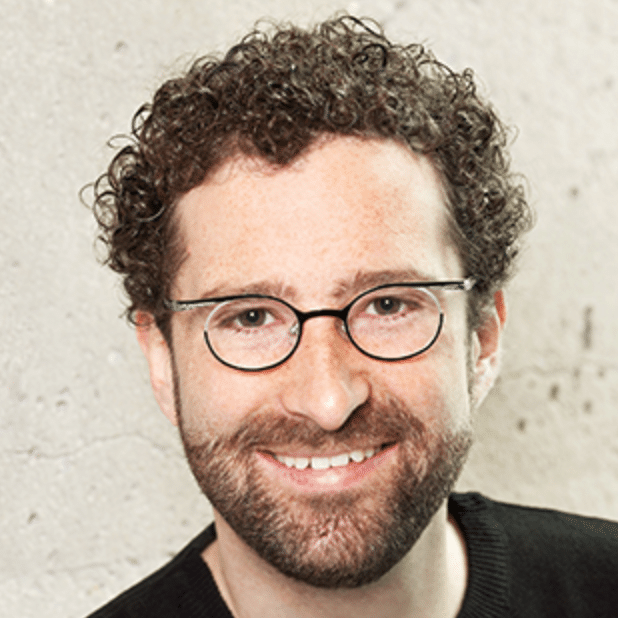 Brendan Haley
Director of Policy Research
Brendan's Bio
Brendan helped launch Efficiency Canada, where he now guides research and policy advocacy efforts. He brings a proven record in energy policy entrepreneurship and thought leadership.
Brendan has a PhD in Public Policy from Carleton University where his research used political economy and systems of innovation frameworks to understand the role of traditional natural resource sectors in Canada's low-carbon transition. He was awarded a prestigious Banting Post-Doctoral Fellowship in 2016-2018 and holds a Master of Environmental Studies from York University and a BSc in Economics from Dalhousie University.
He is a policy fellow with the Broadbent Institute and has published public policy reports with the Smart Prosperity Institute, the Canadian Centre for Policy Alternatives, the Pembina Institute, and the American Council for an Energy Efficient Economy. He has taught courses and lectured in energy efficiency policy, and socio-political dimensions of environmental management, political activism, and green industrial policy. In October 2022, Brendan Haley was given the position of Adjunct Research Professor at Carleton's School of Public Policy and Administration, giving him more opportunity to involve himself in academics.  
Brendan got his start in energy efficiency policy advocacy while working at Nova Scotia's Ecology Action Centre, where he became the principal catalyst behind the creation of Canada's first energy efficiency utility, Efficiency Nova Scotia.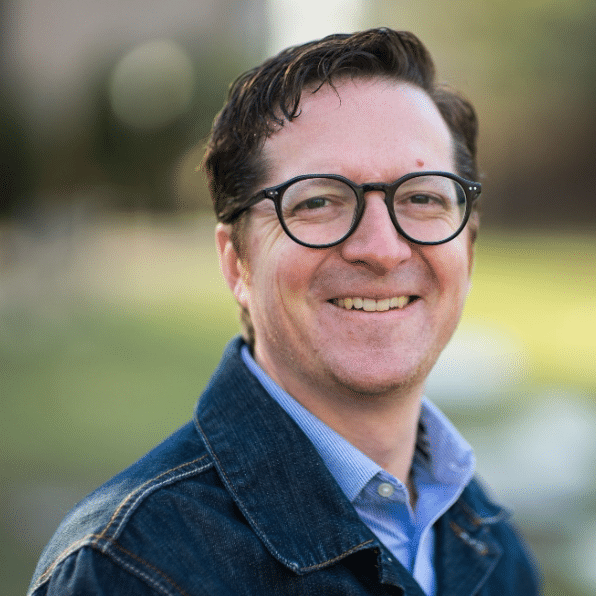 Corey Diamond
Executive Director
Corey's Bio
Corey has more than two decades of experience leading social change organizations focused on engaging people to take action on critical environmental and social issues.
Corey was previously the COO and Partner of global consulting firm, Realized Worth, a company focused on the design and implementation of corporate volunteering and giving programs. Managing the business development and operations, Corey worked with FORTUNE500 companies (including Apple, Deloitte, AT&T and SAP) around the world to engage their employees in critical and sustained community projects.
Corey also spent 10 years helping to lead Summerhill, a national firm focused on engaging the public on energy efficiency behaviours. Holding various positions, including President/Chief Transformer, U.S. expansion lead and Executive Director of the non-for-profit arm, Corey worked with utilities, government agencies and the private sector to drive significant energy savings across Canada.
Corey volunteers his time on a number of boards and committees. An avid reader, record collector and musician, his greatest passion is hugging trees and travelling the world with his family.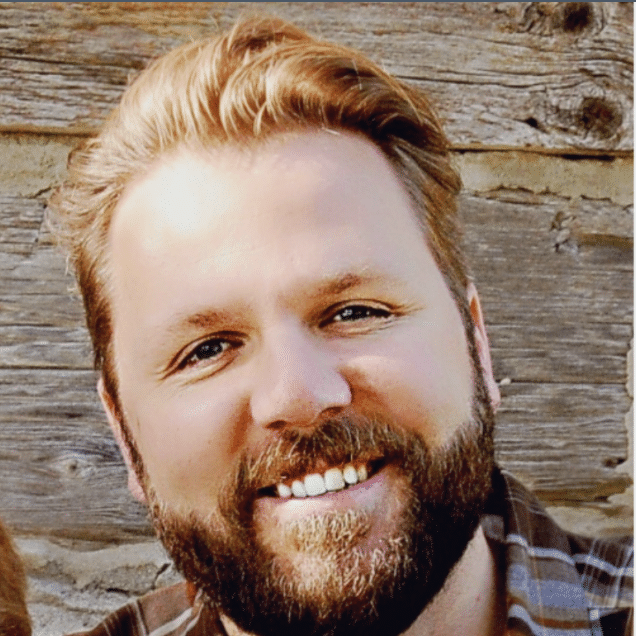 James Gaede
Research Manager
James' Bio
For the past 10 years, James has conducted research on energy and environmental politics and public opinion in Canada through a variety of capacities, including two postdoctoral fellowships, research associate positions at York University, Wilfrid Laurier University and the University of Waterloo, and as an independent consultant. He has also been a member of two cross-Canadian energy-related research networks, prepared several successful research grant applications, and served as organizational and technical consultant at multiple academic associations.
James received is PhD in Political Science from Carleton University in 2014, where he specialized in comparative politics and international relations. His doctoral dissertation focused on the politics of visualizing the future for sustainable energy, looking specifically at controversy surrounding oil supply forecasts by the International Energy Agency in the early 2000s. Some of the topics James has written and published on since include carbon capture and storage, biofuel policy, energy efficiency, and energy storage.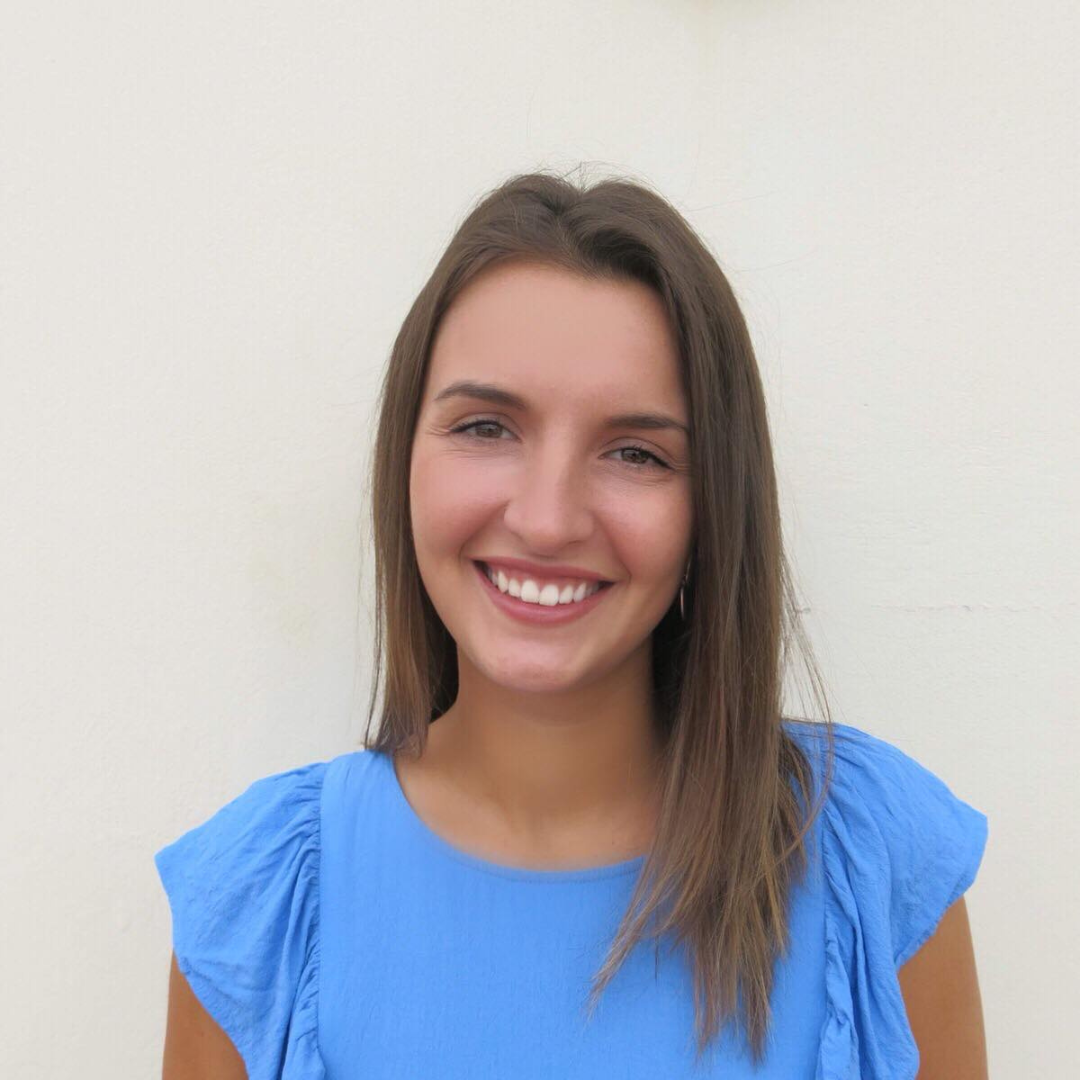 Emilie Grenier
Engagement Manager
Emilie's Bio
Emilie (she/her) is the Engagement Manager at Efficiency Canada.
Emilie holds a Masters of Philanthropy and Nonprofit Leadership, as well as a B.A. in International Law and International Relations. She has spent the past five years advocating for sustainable land use planning, active transportation, and renewable energy. Above all else, Emilie hopes to help build community in the nonprofit sector.
Outside of work, Emilie spends a lot of time figuring out how to be less cold during her backcountry skiing and ice climbing adventures.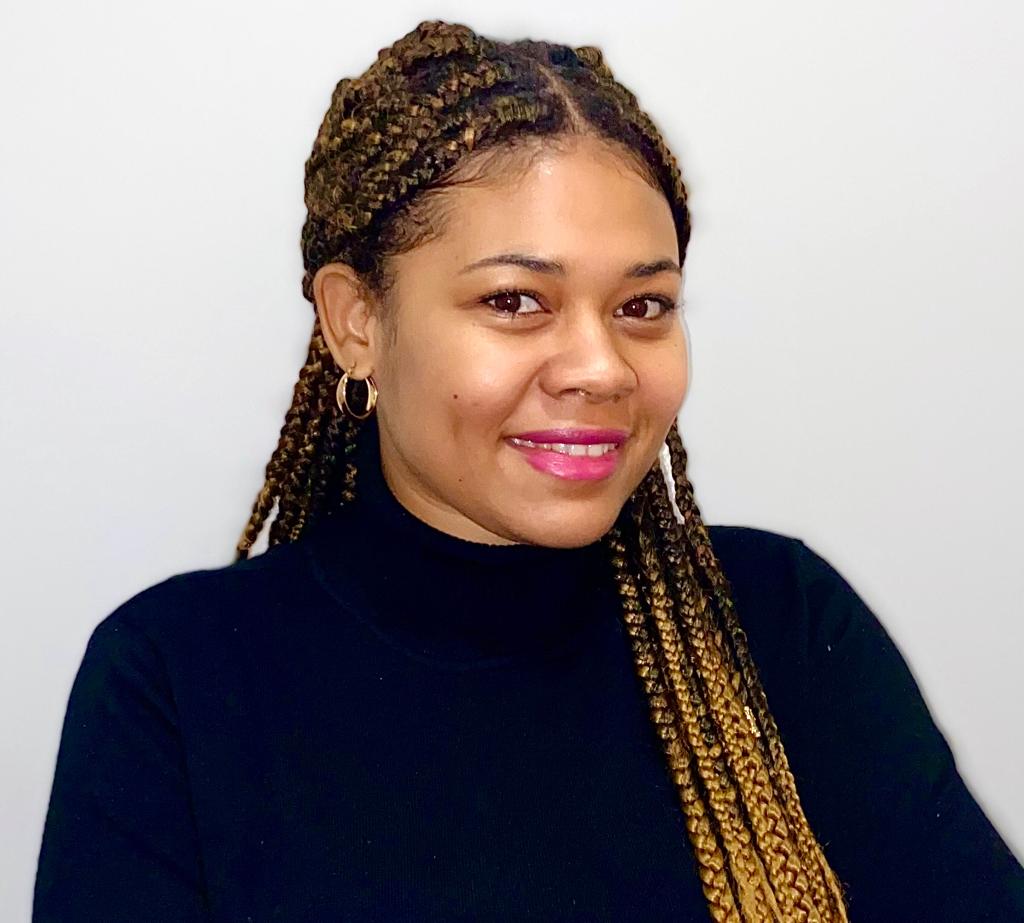 Chloé Baptiste
Communication Engagement Coordinator
Chloé's Bio
Chloé (she/her) is an Engineer-In-Training with a Bachelor's degree in Environmental Engineering.
Passionate about environmental stewardship, Chloé has always been involved in the clean sector: from proactive participation in sustainability campaigns in her hometown to working in the clean sector as part of her Co-op program.
Chloé worked with Dalhousie Office of Sustainability as a Social and Sustainable Procurement Researcher, as a Program Assistant with Clean Foundation and as a Clean Energy Jr. Policy Analyst with NS Department of Natural Resources and Renewables on the Clean Transportation team. Her areas of interest are in energy efficiency, clean mobility, and sustainable urban planning.
Outside of work, Chloé enjoys hiking, going for walks, going to the beach and playing soccer. If she is not outdoor, she will be found watching soccer with  friends and family or at the gym!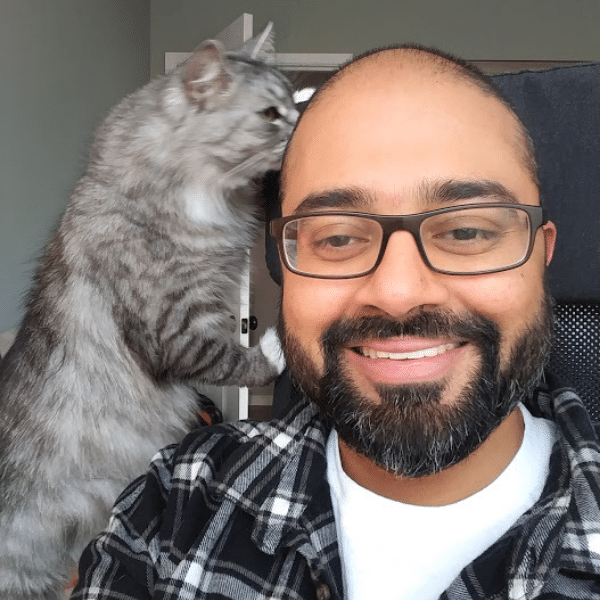 Abhilash Kantamneni
Research Associate
Abhi's Bio
Abhi has a decade of experience helping communities across US and Canada use clean and efficient energy to achieve local priorities including improving housing, increasing 'good jobs' and reducing poverty.
His community-based approach to clean energy, civic engagement and capacity building has earned him wide recognition including being named a '40 Under 40 Energy Leader' by the Midwest Energy News and a Canada Storyteller Award by
SSHRC-CRSH
. In an earlier life, he optimized power system operations (B.E, Electrical Engineering), tracked transient objects in the night sky (MS Physics), developed AI algorithms for smart microgrids (MS Computer Science), and led a network of social impact organizations in Houghton (MI) into the finals of a national community energy-efficiency competition. Currently he is completing his PhD in Geography at the
University of Guelph
researching the governance of building #EnergyRetrofits in Canada.
Outside of work, Abhi enjoys making maps to help people in his (many) hometown(s) deepen their sense of belonging with the places they call home.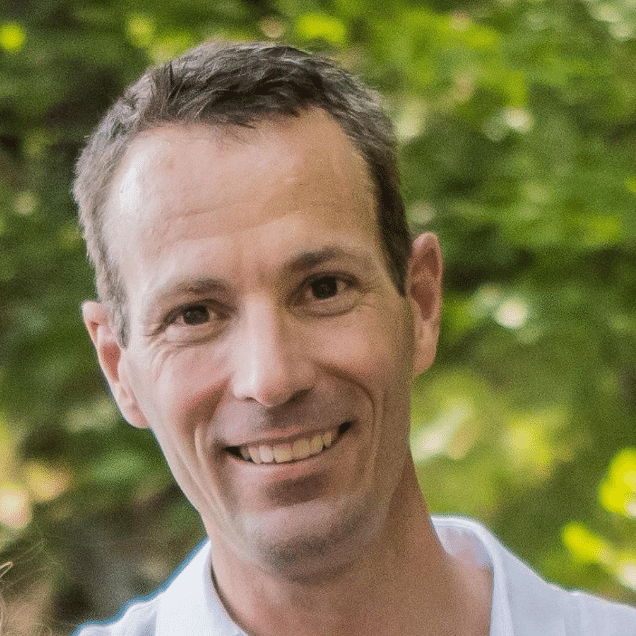 Kevin Lockhart
Research Manager
Kevin's Bio
Kevin's interest in energy efficiency began while working as a carpenter and Advanced Housing Instructor at Algonquin College. His passion for improving our built environment and a desire to promote efficient building practices led Kevin to Carleton University where he completed his Master's in Sustainable Energy Policy.
This combined practical and theoretical experience has helped Kevin deliver successful projects ranging from rural energy efficiency programming to national awareness campaigns advocating for greater efficiency in the electricity sector. More recently, Kevin's strong public policy acumen and keen understanding of stakeholder interests has helped him support advocacy, communications, and public policy campaigns for several industry and trade associations in complex environments and regulated sectors.
Kevin is an active community member and volunteers his time supporting youth cycling programs. Kevin's favourite pastimes are hiking and canoeing with his family throughout Ontario.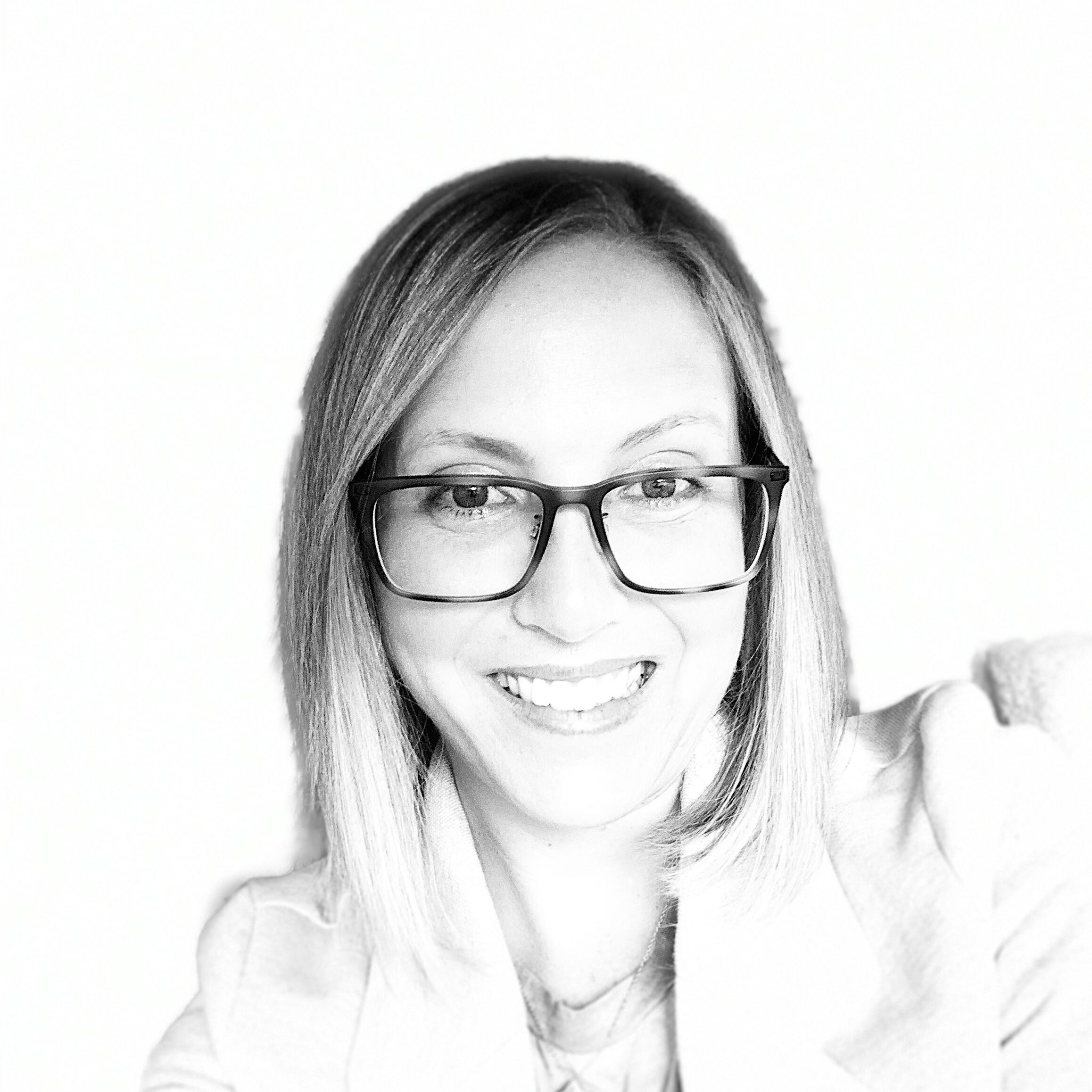 Kristy Mortham
Director of Operations
Kristy's Bio
Kristy is a dedicated non-profit professional with more than 12 years of experience in finance and administration roles. Her passion lies in creating the connective tissue between business operations and the people who deliver the results.
A graduate of the University of Florida's – Bachelor of Arts, Kristy's educational background also includes a Post-Degree Certificate in Human Resources Management from York University, as well as a Post-Baccalaureate Certificate in Paralegal Studies from St. Petersburg College. Kristy served on several boards and committees, including the Headwaters Chapter of Trout Unlimited & the Antrim County Parks and Recreation Advisory Board both located in Michigan.
Kristy shares extensive theoretical and hands-on, progressive experience in successfully delivering on large-scale and highly complex operational initiatives in support of the development and implementation of financial controls and systems, administrative management, stakeholder and client relations, and service and people management in the non-profit sector.
Before joining Efficiency Canada, Kristy was a Senior Management Consultant at the Canadian Urban Institute, where she led a project delivery team in the development of My Main Street's fund administration, policy and procedures, budgeting, and financial reporting tools for a $23.25-milion investment Community Activator grant program. My Main Street's program helped drive business and restore vibrancy to local communities across southern Ontario in the aftermath of COVID-19. Before that, she served as Finance and Administration Manager at the Water Technology Acceleration Project and as Executive Director at Antrim Conservation District. As the Executive Director at Antrim Conservation District, she led Antrim County's Household Hazardous Waste & Electronics Recycling Program.
Kristy volunteers her time supporting advocacy and research that promotes the right to housing for all. She is an urban gardener, avid camper, and outdoor enthusiast. She loves traveling and enjoys spending time with her two dogs.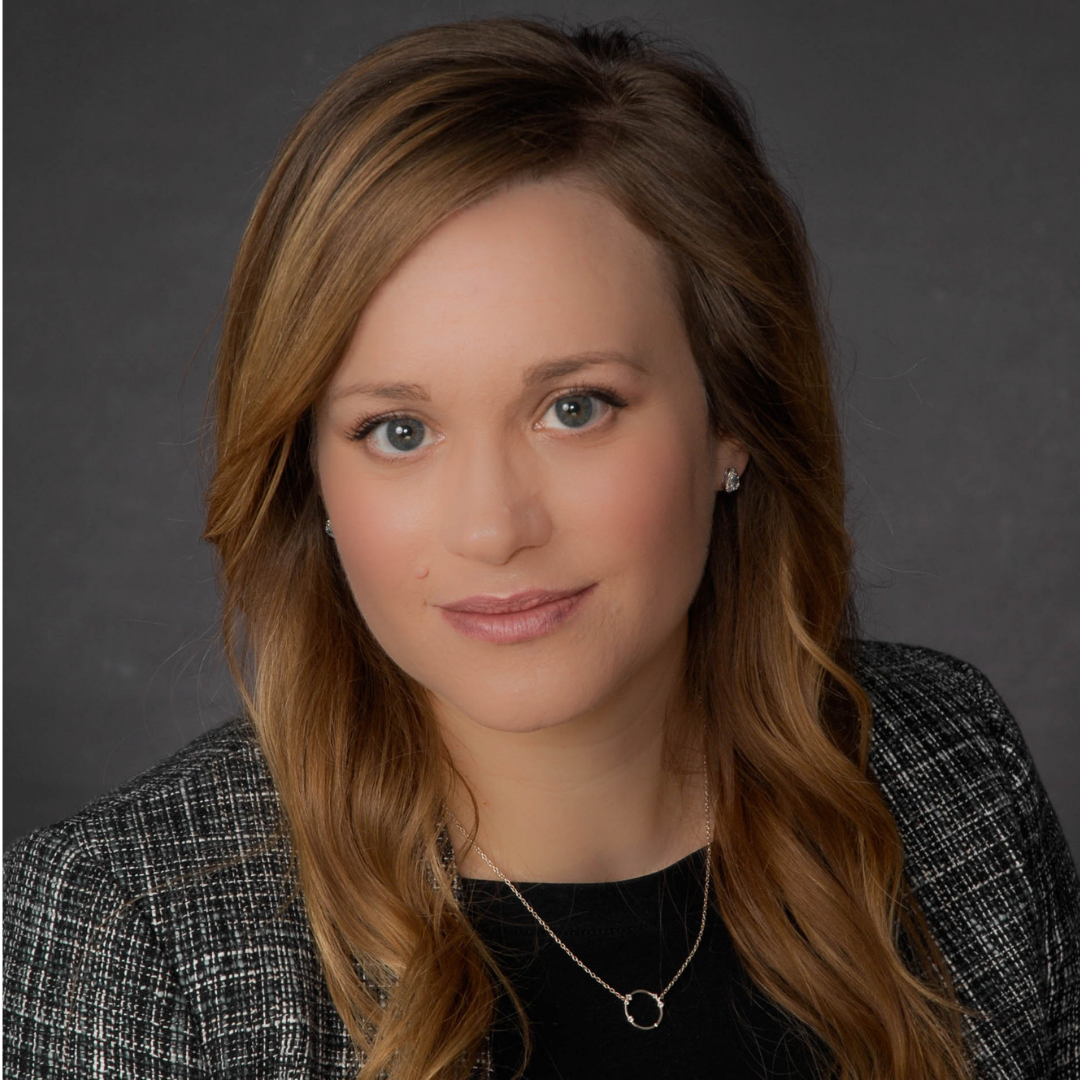 Allison Mostowich
Director of Engagement
Allison's Bio
Allison Mostowich is an experienced engagement and outreach professional in the areas of energy efficiency, conventional resources, regulatory environments and small business startups. She has led collaborative, supportive teams and managed programs at the Energy Resources Conservation Board, Alberta Energy Regulator, Energy Efficiency Alberta and Emissions Reduction Alberta. 
Throughout her career, Allison has endeavoured to make the systems she works in more approachable and understandable to all the stakeholders that are part of it, so that they can fully participate. Her experience working with multiple levels of government, multiple leadership levels in organizations and businesses throughout the province has built Allison's strong focus on inclusive and practical decision-making and implementation. 
Allison holds a Bachelor of Management from the University of Lethbridge and a Master of Science in Behavioral Science from the London School of Economics. Allison has a strong interest in ESG and ESG reporting to enable better, sustainable decisions for companies.
Allison proudly supports Inside Education as a Director, an environmental education focused non-profit supporting teachers and students through experiential learning. She is a keen hiker, camper, and backcountry camper who is working through her fear of grizzly bear encounters. She loves travel and horseback riding, and spends as much time with family as possible.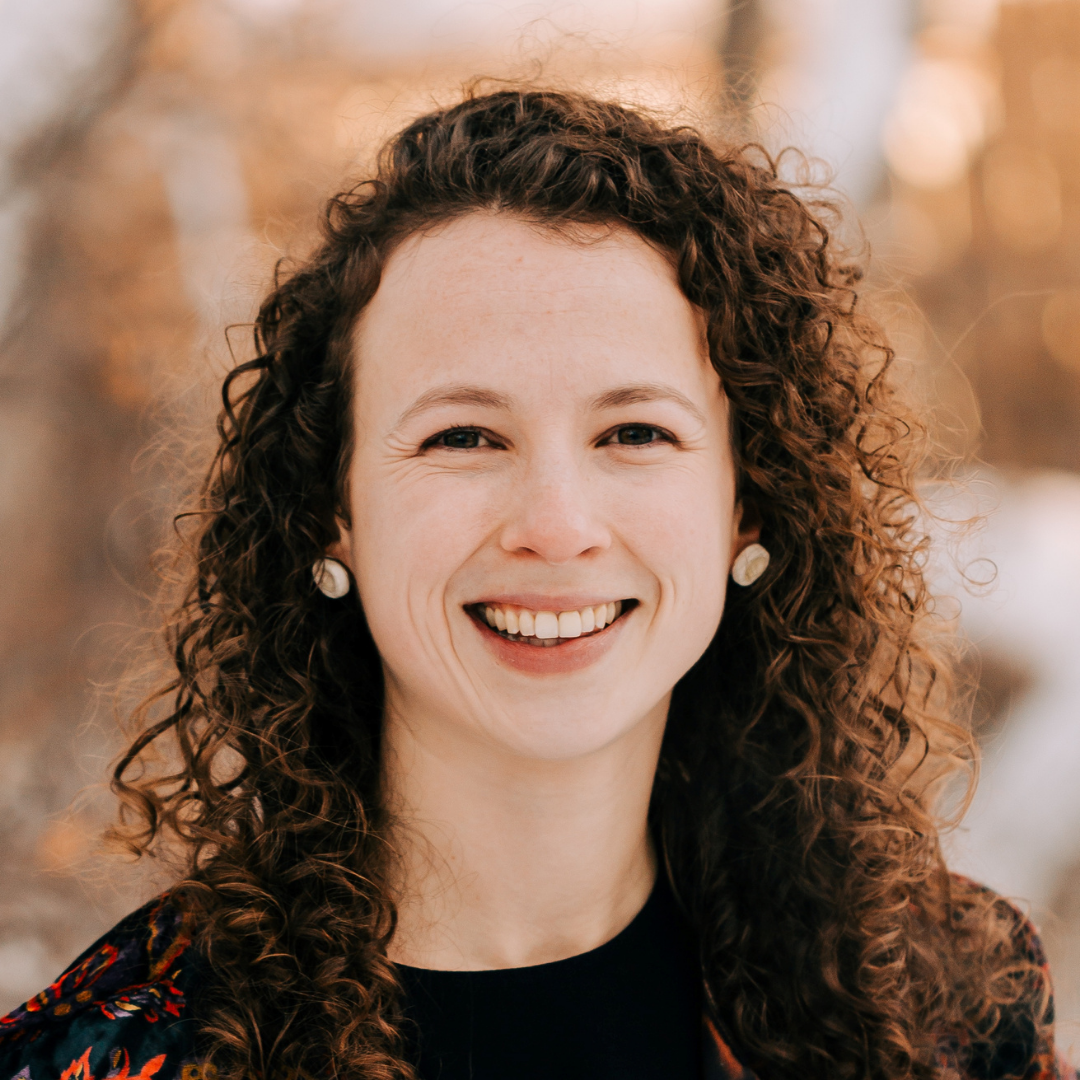 Alyssa Nippard
Research Associate
Alyssa's Bio
Alyssa is a Research Associate at Efficiency Canada and is passionate about sustainability. Prior to her academic and professional pursuits, Alyssa was on a path of self-driven research aimed at implementing solutions to lessen her environmental impact. Now, as a member of our Policy Team, she employs this same curiosity in examining energy efficiency efforts across provinces.
Prior to joining Efficiency Canada, Alyssa worked in commercial and industrial energy management where she supported clients through climate action planning, emissions quantification and energy conservation goals.
Energy efficiency became a key interest while attending the University of Regina where she earned a bachelor's degree in Environmental Studies and developed an interdisciplinary perspective on current ecological issues.
Outside of work you might find Alyssa trying a new baking recipe (with varying degrees of success), volunteering for the local cat rescue, or on a trip somewhere meandering through a market.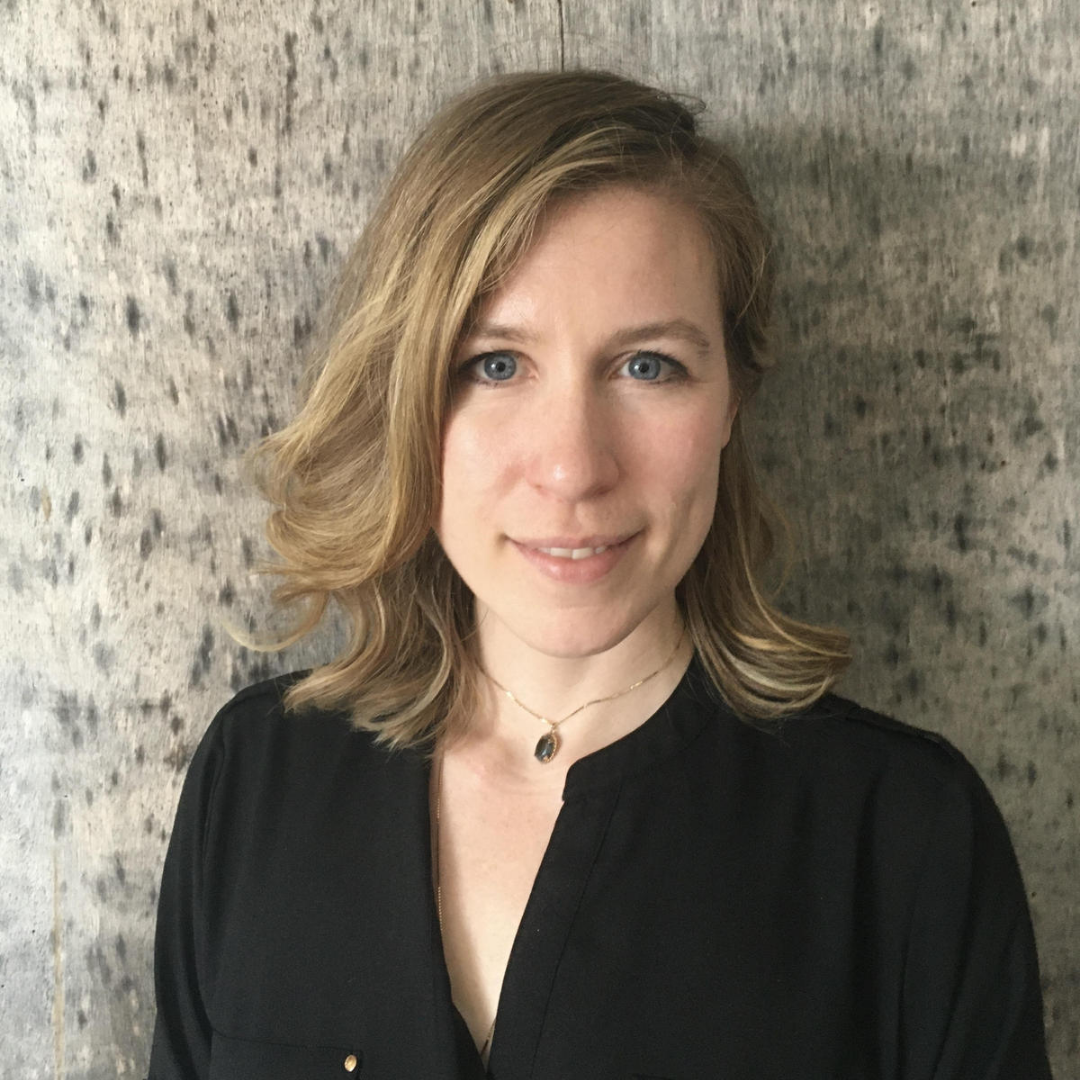 Gillian Wesley
Director of Communications
Gillian's Bio
Gillian has more than a decade of experience using strategic communications to drive real-world change. She has worked with coalition groups, partners, and stakeholders, and led dynamic, highly collaborative teams to develop local, provincial and national communications products and campaigns that have secured a range of environmental protections, from more and stronger MPAs to more ambitious GHG emissions reductions targets.
During her tenure as strategic communications manager at the Ecology Action Centre, she contributed to Canada's largest survey of environmental supporters in collaboration with 12 of the country's most prominent environmental groups.
Gillian is passionate about helping train the next generation of science communicators. She has provided mentorship and professional development opportunities to students from universities and professional programs at various stages of their learning journey.
Gillian volunteers her time advocating for permanent, accessible, dignified and safe housing for persons experiencing homelessness. She is an avid long-distance runner and enjoys traveling with her family and experiencing different food, culture, and languages. Elle etudie le français et voudrais des opportunités pour l'améliorer.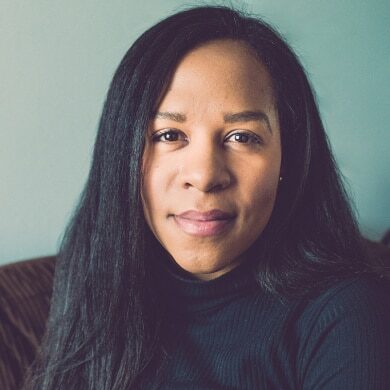 Hannah McLean 
Operations Coordinator
Hannah's Bio
Hannah has been working in the health non-profit sector since 2014 in program coordination. She has previously worked at the Heart and Stroke and Ontario Medical Association. Hannah completed a BA in Politics and Governance from Toronto Metropolitan University and a Spanish language certificate from University of Toronto. She looks forward to merging her professional experience to cater to Efficiency Canada's operation needs. She is thrilled to join the Efficiency Canada team and to work for an organization that supports an energy efficient economy. 
In her free time, Hannah enjoys travelling, reading, and learning Spanish.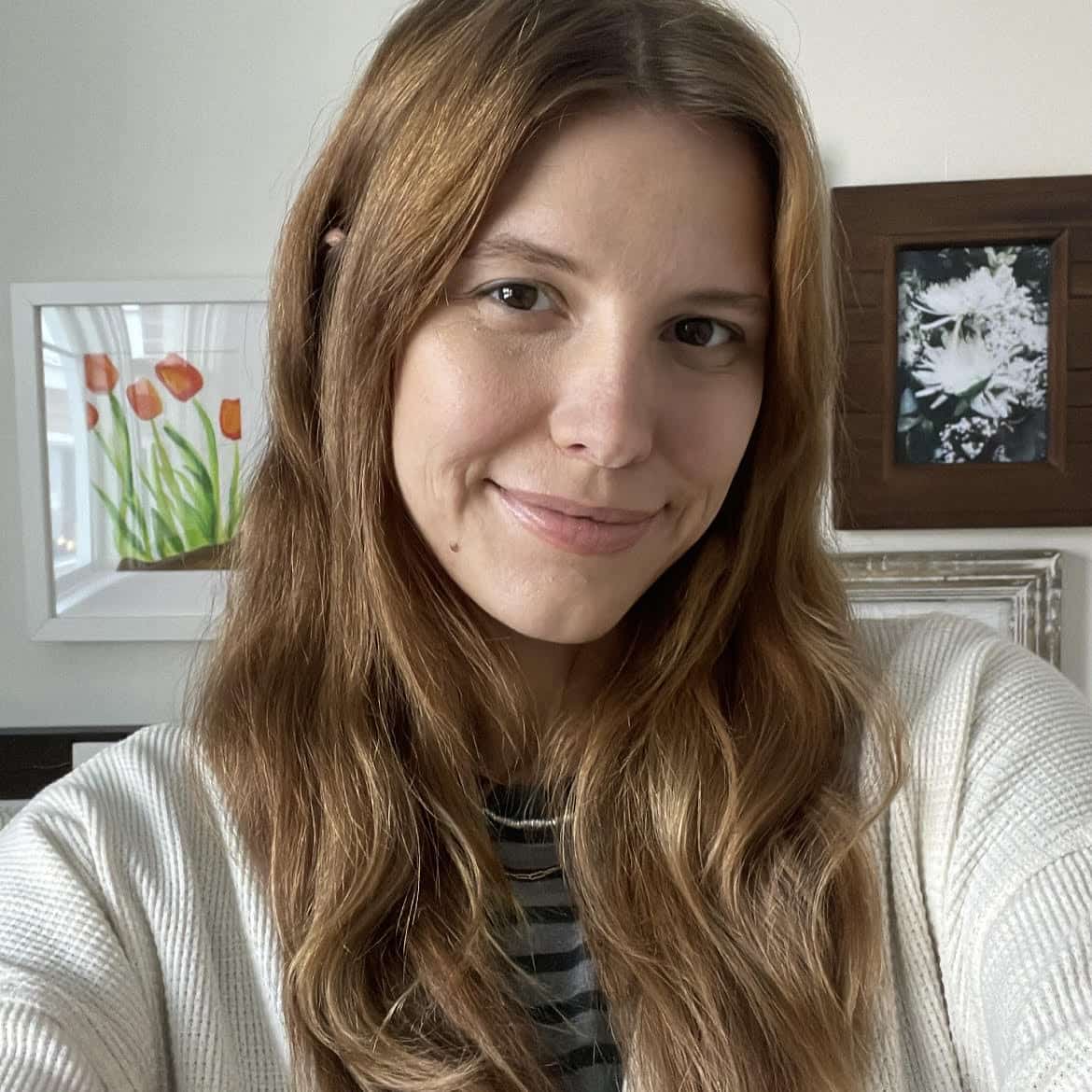 Aidan Belanger
Communications Specialist
Aidan's Bio
With close to a decade of experience in communications, Aidan has worked with businesses big and small, helping them find their voice, recalibrate their mission and engage with the public, enabling them to grow in a meaningful direction. She has written for numerous companies and publications and has advocated sustainability and environmental responsibility through both journalistic work and marketing initiatives. Above all, she hopes to be part of the solution in her role at Efficiency Canada, making a difference in Canada's economy and environment.
Outside of work, you can find Aidan reading, writing, making fermented condiments with her husband and being the busy mom to a toddler.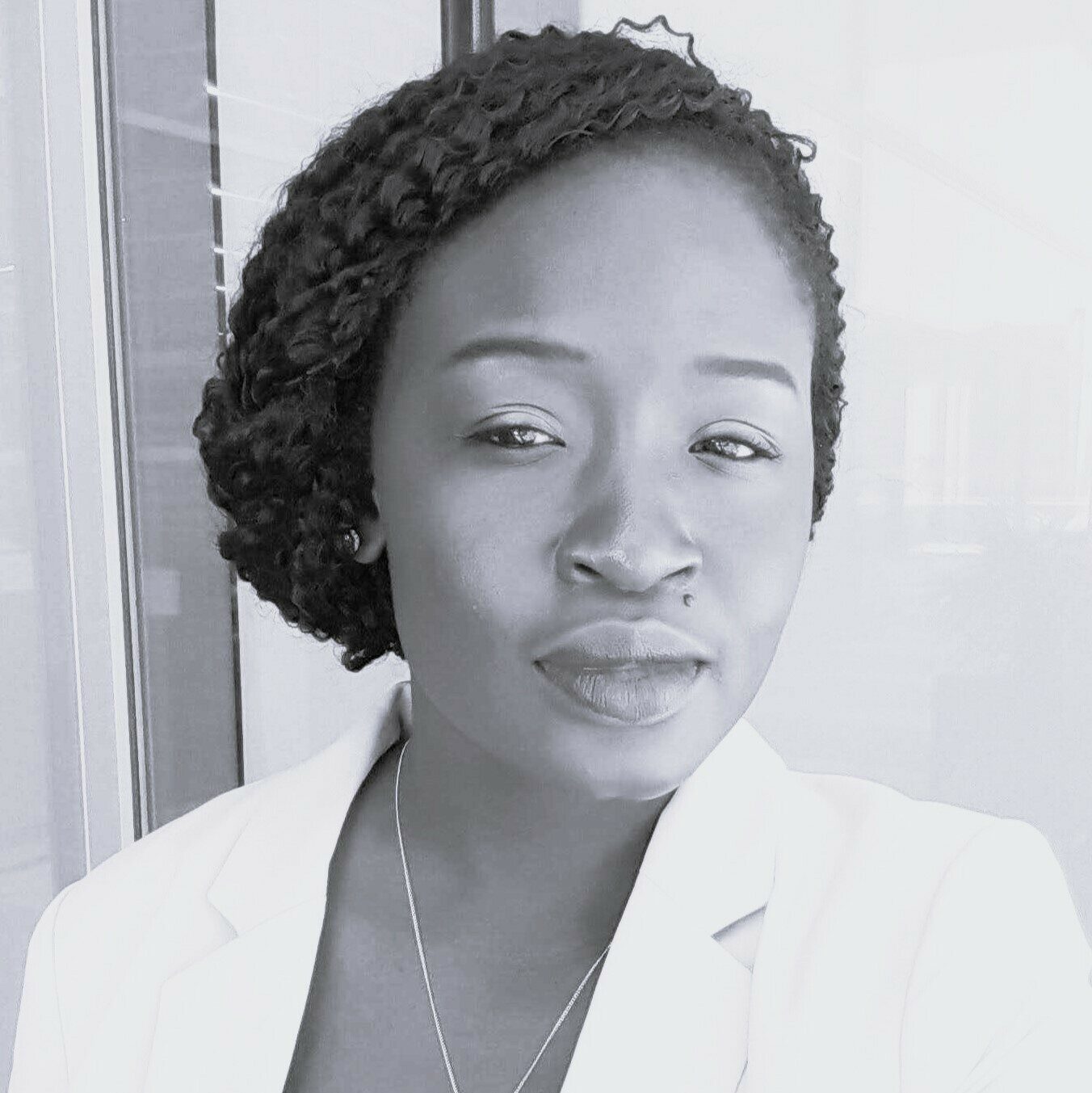 Sharane Simon 
Research Associate
Sharane's Bio
Sharane has extensive research experience, including foraminiferal and geoscientific studies, wind farm development, and teleworking. With a BSc in Petroleum Geoscience from the University of the West Indies and a Ph.D. in Earth Sciences (Sedimentology) from Dalhousie University, she has honed the skill of asking difficult questions, observing patterns, and drawing meaningful conclusions.
Driven by a strong desire to solve a 'today problem', Sharane pivoted into the field of building science through a MASc in Building Engineering with a concentration in Building Performance from Carleton University. With the looming effects of climate change, she intends to champion
data-supported, humancentric solutions that ensure that our buildings and communities are climate-resilient. Using her training in Lean Six Sigma, she enjoys streamlining processes by removing waste while increasing the ease of delivery of services and products.
Sharane is a staunch advocate for work-life balance. Her core value is to prioritize people and experiences over material things. She enjoys exploring small towns, the soothing effect of waterfalls, and unplanned trips.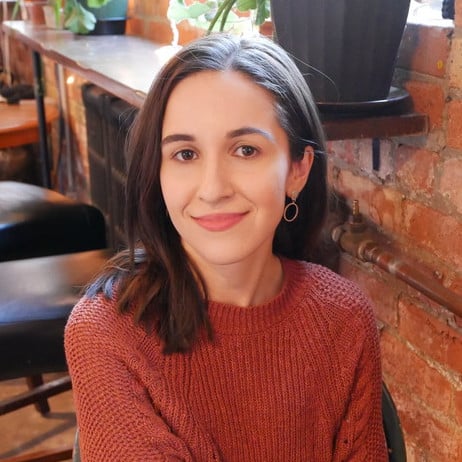 Aidan Djabarov 
Communications Specialist
Aidan's Bio
Aidan Djabarov is a Communications Specialist at Efficiency Canada. Her undergraduate studies were in Political Science, History, and American Studies and she completed a post-graduate certification in Public Relations/Corporate Communications at Seneca College.
Since beginning her professional career, Aidan has worked in entertainment, non-profit, and education – with these diverse experiences allowing her to develop an expansive array of skills across communications, social media, and marketing. She's excited to apply her skillset to advocating for energy efficiency and making a real impact on Canadian communities and the world at large.
Outside of work, Aidan enjoys frequent trips to the local library to stock up on new books and studying multiple languages in her pursuit to become a polyglot.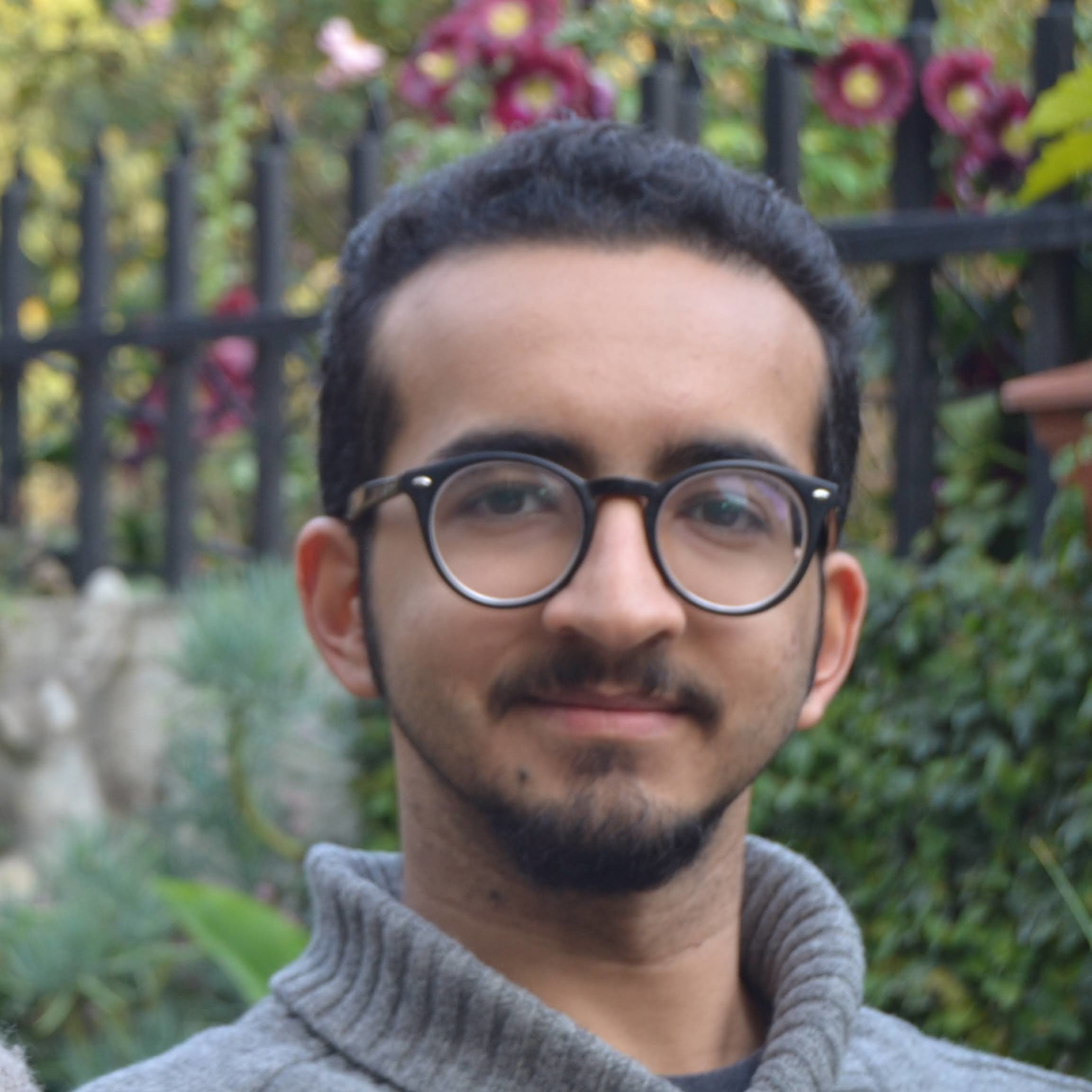 Mekyle Ali Qadir
Digital Communications Intern
Mekyle's Bio
Mekyle is the Digital Communications Intern at Efficiency Canada. Currently pursuing a bachelor's degree in English at Carleton University, his interests include writing, design, and content curation on digital platforms.
His undergraduate studies have allowed him to streamline his writing and editing skills in order to communicate effectively. During his program, Mekyle has written and explored text in modern formats and produced work that has been appreciated by his instructors.

Mekyle is passionate about online storytelling and visual design, and is eager to develop new skills that will help translate his passion into real work experience. An enthusiast of literature and media, he is devoted to visual art as well as writing poetry and short stories. His other hobbies include swimming, watching movies, and listening to podcasts.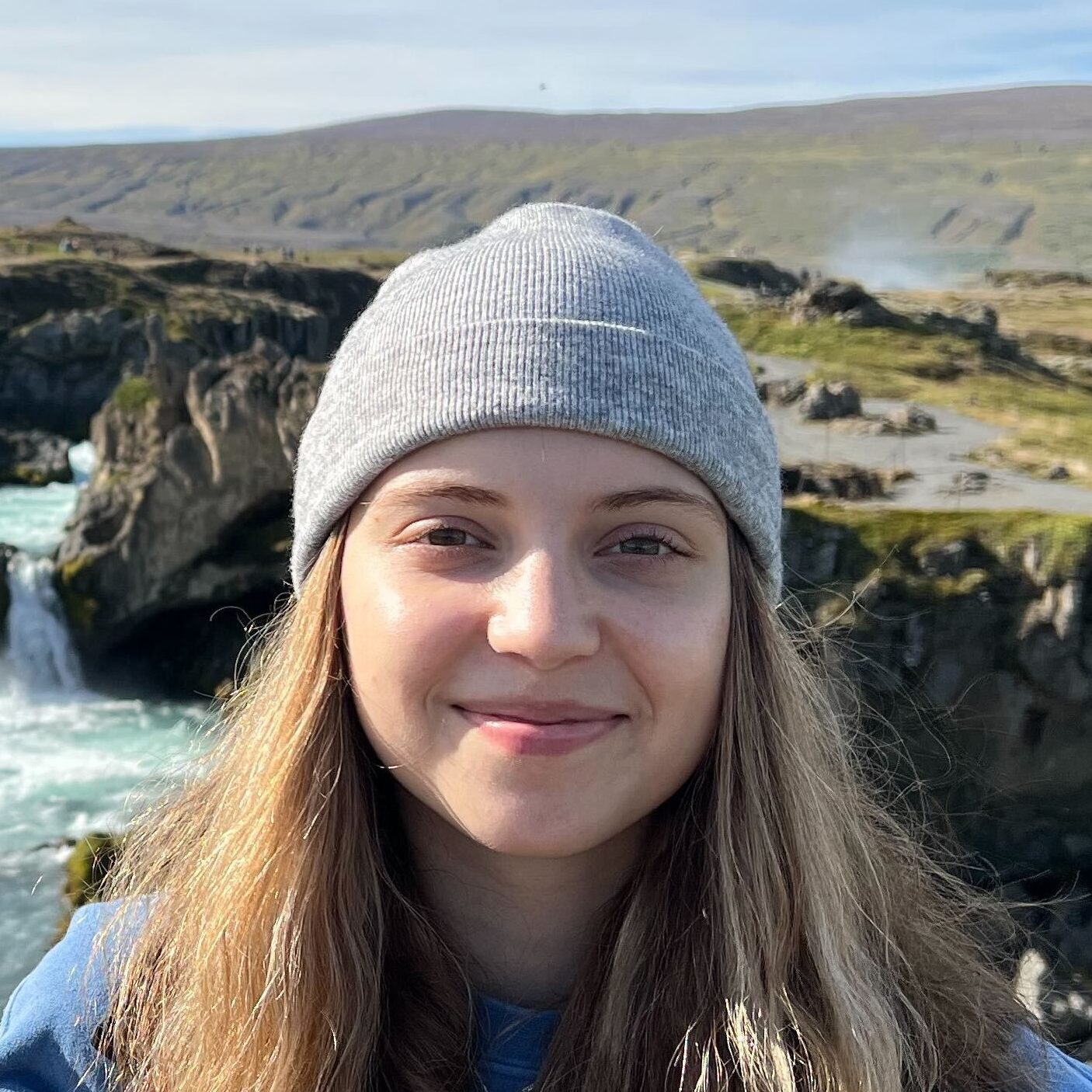 Liza Kowalski
Policy Research Assistant
Liza's Bio
Liza is the Policy Research Assistant at Efficiency Canada, helping with researching and providing energy efficiency to low-income Canadians, as well as tenant rights policies. She is currently pursuing a bachelor's degree in Communication and Media Studies as well as a minor in Business at Carleton University.
Her undergraduate studies have focused on writing and policy making, as well as analyzing current trends in media as the world moves through an age where information is easily exchanged. Liza is passionate in storytelling and is eager to learn and develop new perspectives.
In her spare time, Liza enjoys film photography, visiting museums as well as traveling, having recently traveled to Iceland.
Adaeze Ogochukwuokolo
Communications Intern
Adaeze's Bio
Adaeze is the Communications Intern at Efficiency Canada. She is pursuing a bachelor's degree in Media Production and Design at Carleton University which is centred on utilizing digital technologies to create engaging, immersive, and visually captivating user experiences that bring information and stories to life.
As is evident from her Bachelor's program, Adaeze has always had a passion for media design and digital communication. She is eager to use her design and communications skills to advocate for an energy-efficient economy. She is also keen to acquire new related skills.
Her hobbies include reading, drawing and painting. She also enjoys visiting art museums, as they provide design inspiration. She recently visited the Museum of Fine Arts, Houston, as well as Color Factory, an interactive art museum.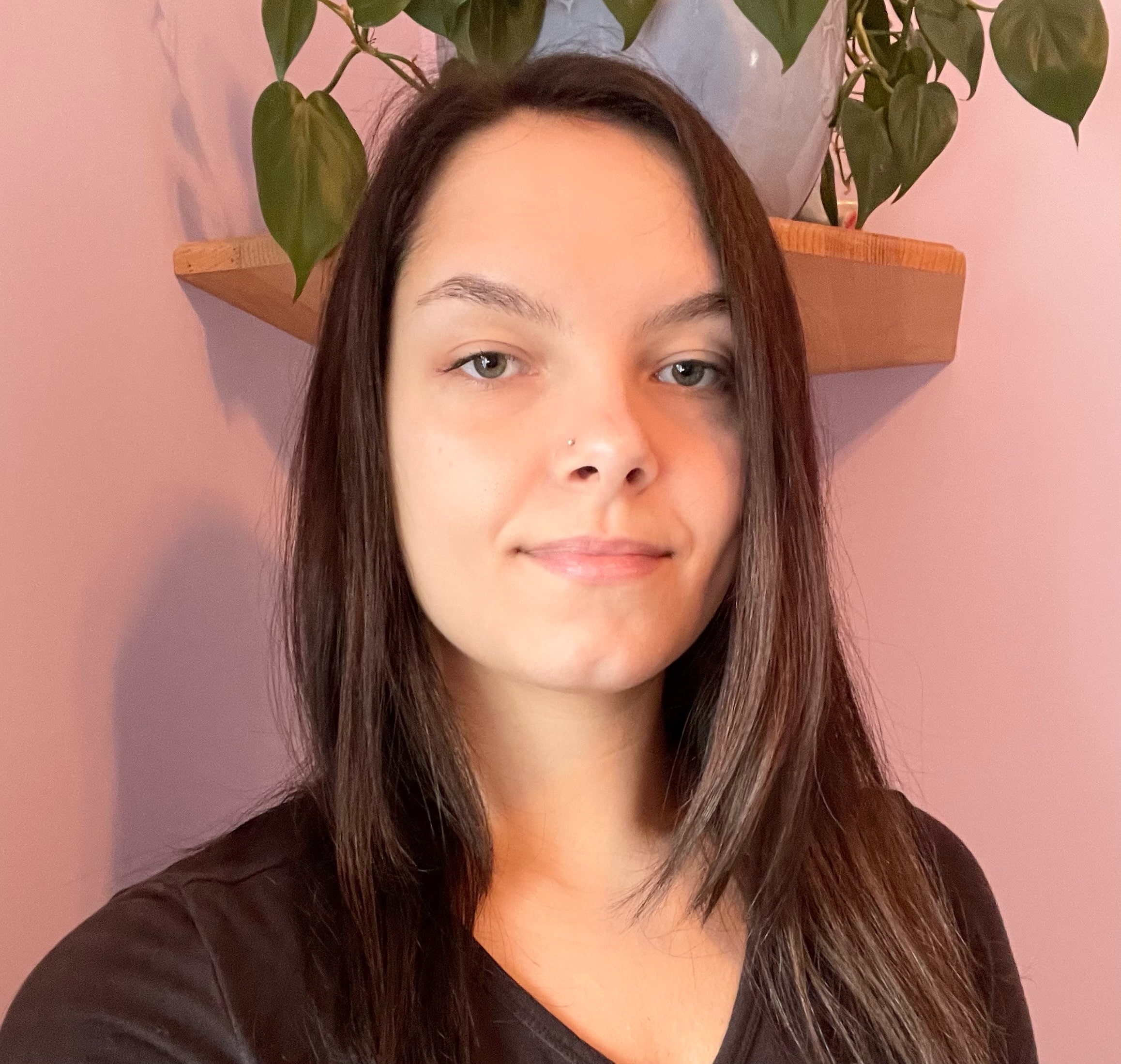 Stefanie DeSousa
Engagement Intern
Stef's Bio
Stefanie (She/Her) is the Engagement Intern at Efficiency Canada. She is currently living on the traditional, unceded territory of the Anishinaabeg people, which include the Odawa, Ojibwe, and Pottawatomi Nations. Stefanie completed her undergraduate degree in Environmental Studies and Biology at the University of Waterloo. She has experience in the non-profit sector advocating for animal welfare and climate change policy; Stefanie is passionate about social, economic, and environmental justice and hopes to contribute to meaningful change in all of the work she pursues. In her free time, she enjoys hiking, thrifting, playing video games, listening to vinyl on her record player, and cuddling with her cat Nimbus.