Debunking the Alberta energy war room on energy poverty
Governments should provide an energy poverty strategy led by low-income energy efficiency
Brendan Haley
Policy Director, Efficiency Canada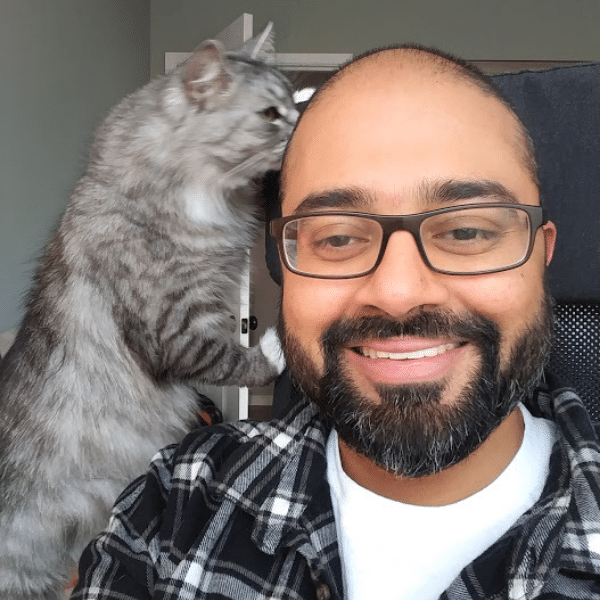 Abhilash Kantamneni
Research Associate, Efficiency Canada
Blogs | Low-Income Energy Efficiency | News
This blog responds to a Canada Energy Centre brief blaming sustainable energy for energy poverty
Energy poverty is frequently referenced by opponents of sustainable energy transition, yet they provide no workable solutions
Governments committed to a net-zero solution must provide a solution-oriented energy poverty strategy led by low-income energy efficiency
In November, The Canada Energy Centre published a research brief titled Energy Poverty in European Households: An Advance Lesson for Canadians. The Energy Centre is also known as the "energy war room", created by the newly elected Alberta government in 2019, with an annual budget of $30 million.
We felt the need to respond to the publication when it came to our attention because it includes several methodological confusions and no workable solutions.
Mostly, we want to emphasize how the very real problem of energy poverty is used by opponents of a sustainable future. This highlights the need for governments committed to net-zero emissions to provide real solutions to energy poverty, which include robust low-income energy efficiency.
Energy poverty in title, but not analysis
The brief from the war room argues that Europe's experience with increasing renewable electricity and reducing fossil fuels has led to increased prices and should act as a warning against sustainable energy transitions in Canada. The brief implies that renewable electricity is responsible for energy poverty yet then proceeds with an analysis that has nothing to do with energy poverty.
Energy poverty is a situation where a household experiences an unsustainable financial burden or inadequate energy services (e.g., heating, cooling, lighting) to meet their needs. In countries like Canada, it is a consequence of low income and high energy bills, frequently indicated by a household spending twice the median on energy costs.
The authors do not use standard measurements of energy poverty to make their case. They construct an "alternative measure" that compares the percentage change in electricity prices with the percentage change in median income.
This measure only looks at prices instead of bills. Your bill is, of course, the price multiplied by energy consumption. Energy efficiency can both reduce bills and enhance comfort / quality of life. Yet, the energy war room excluded any consideration of household energy performance or the actual financial burden on households from their analysis.
By looking at percentage changes in median income, the war room brief also removes any consideration of low vs. high incomes. A high-income household might experience a rise in electricity costs but face little hardship because the costs are small relative to their income. While the same cost increase would place a greater burden on a lower income household.
Furthermore, the analysis focuses solely on electricity rates. This winter, Europeans are most concerned about a spike in fossil fuels used for heating.
So, the energy war room used energy poverty to create a scary title, but then manufactured indicators that have nothing to do with energy poverty.
What about energy poverty policy in Alberta?
The focus on Europe by Alberta's energy war room is odd, because there are very real energy poverty policy issues within the province. Using standard measures more than 230,000 or 16% of Alberta households experience energy poverty.
At about the same time the energy war room was created, the Alberta government shut down Energy Efficiency Alberta, which had a low-income energy efficiency program that was unique in its focus on energy poverty reduction, with tailored solutions to reduce household energy costs & outreach to multicultural and multilingual communities. The pilot program was oversubscribed five weeks after launch, demonstrating a clear need.
Also, the narrative that sustainable energy drives up electricity prices doesn't seem to fit Alberta's context. Alberta has procured wind and solar electricity at low prices, 4 cents/kwh and 4.8 cents/kwh, respectively. These costs are lower than fossil fuels, and competitive with the traditionally low cost energy efficiency resource, which can range from 2 to 6 cents/kwh Canadian.
A common narrative
The communications strategy used by the energy war room is not new. As illuminated in Madeleine Chauvin's media analysis, the term "energy poverty" is frequently used alongside arguments against renewable energy or carbon pricing policies. Yet, these arguments provide no workable solutions to households experiencing energy poverty.
Chauvin found that media articles also referenced energy poverty when it was connected to real solutions, such as income assistance and low-income energy efficiency. For instance, media articles appeared in Nova Scotia, which has a history of environmental and low-income advocacy around energy poverty and some of the highest low-income program efficiency spending per household.
Creating a legitimate and inclusive net-zero economy
Perhaps the most important lesson from the energy war room's brief is that opponents of a net-zero emissions future see "energy poverty" as a way to de-legitimize clean energy solutions.
This underscores the need for a real energy poverty strategy and strong support for solutions – like low-income energy efficiency – that can reduce emissions and inequality.
This should be on the minds of federal policymakers, who have committed to an ambitious climate agenda. However, there is still no federal initiative to expand low-income energy efficiency. This is not only an injustice, but a potential political liability for the entire net-zero emissions goal.
Learning actual lessons from Europe
Picking up the premise from the energy war room brief, there are actual lessons Canada can learn from national initiatives in Europe:
First, that the federal government can play a leadership role by expanding the scale and scope of low-income energy efficiency.
Second, it is possible to use targeted energy efficiency retrofits to support low-income households with high energy costs and GHG emissions, even in a complicated federation like Canada.
Efficiency Canada is currently doing some research that takes stock of existing provincial low-income programs that will provide more ideas on how the federal government can plug gaps and effectively expand low-income efficiency. Stay tuned.