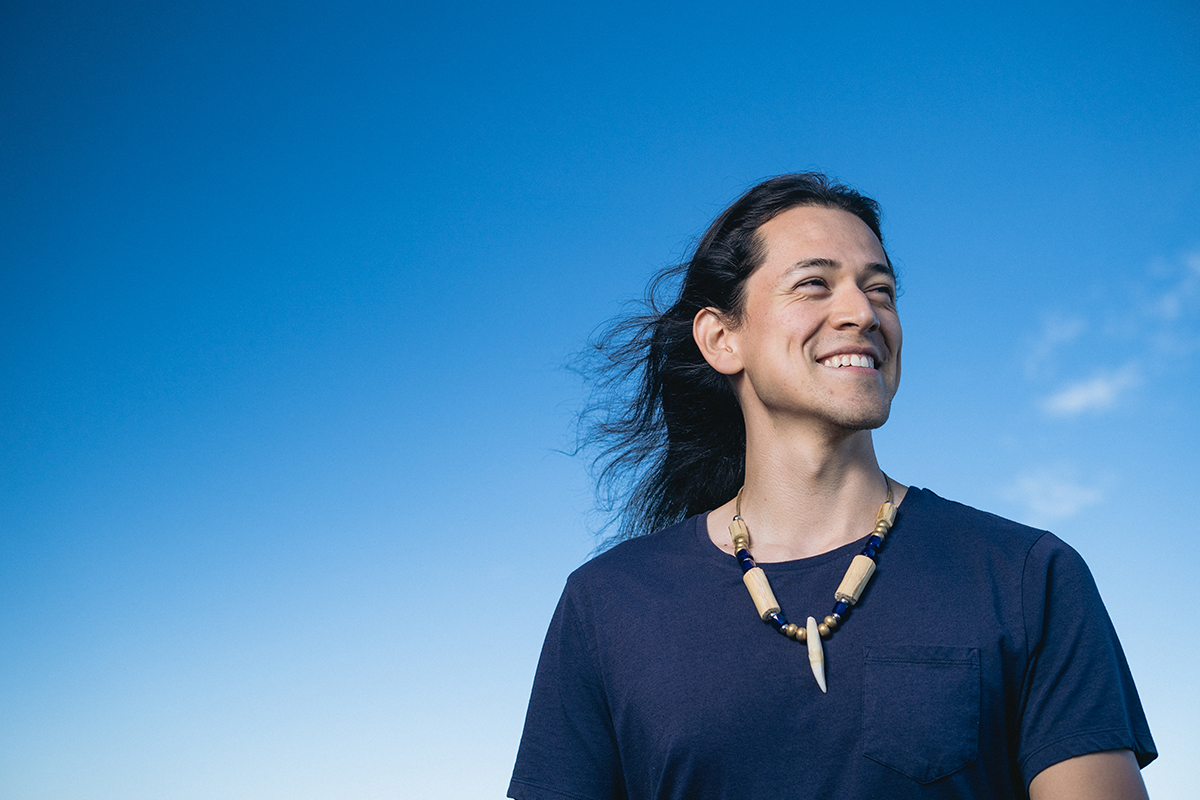 Youth Lead Program Manager, Indigenous Clean Energy
Connection, Curiosity, Passion, Respect, and Vibrancy
As the Youth Lead Program Manager for Indigenous Clean Energy, Ricky-Lee Watts takes pride in empowering Indigenous youth to grow their leadership potential through a program called Generation Power. The program is designed to empower Indigenous youth with clean energy, cultural support, and by being part of a community where everyone is working toward a more equitable and sustainable world. 
Ricky-Lee landed his current role through his affinity and passion for the environment and the beauty of our world – all in connection with youth empowerment. His goal is to inspire youth to believe in greater possibilities, focusing on those who may be struggling. 
What makes Ricky-Lee proud of his job is the opportunity to make a difference in the lives of youth and the conversations he has with participants of Generation Power. For him, it's empowering to hear that the program makes a real difference. The program has undoubtedly been a turning point for some, whether setting a student on their career path or building meaningful connections.
Ricky-Lee believes in Nuu-chah-nulth principles and values, which involve understanding life's interconnectedness – as people, systems, and nature. Ricky-Lee sees immense value in bringing Indigenous perspectives to the forefront of conversations related to climate change, mainly through interconnection and interrelatedness.
"Indigenous perspectives that are brought to the forefront of the conversation as it relates to climate change and climate movements help uphold the interconnectedness of life. I'm proud to help empower young people, and also empower employers to move toward greater equity and sustainability."
He believes that his work is not as individualized and separate as some outside of the energy sector may think. Energy efficiency – and energy in general – affects all of us. 
"When we think about the computers that we're powering, we think about perhaps our vehicles, our homes, and lighting. If we think about our food, and all the processes that go into that, energy is a part of all of us and all that we do." 
Ricky-Lee notes that being curious and finding answers is a big part of his role at a solutions-based organization. He also recognizes the significance of value in relationship building and connecting, relating, and finding common ground and understanding.