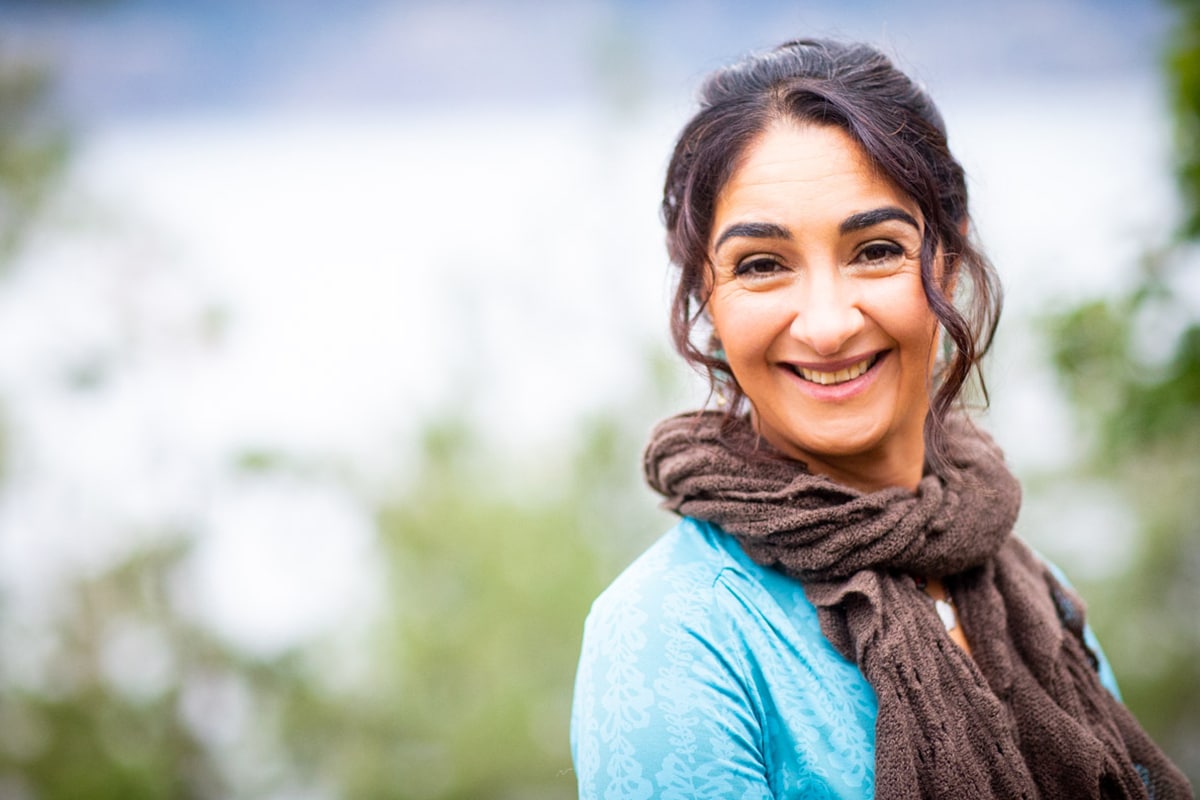 Kelowna, British Columbia
Sepideh Rezania spends a lot of time thinking about the 'Big Questions' of energy efficiency. For example, how can we account for its tricky-to-measure—and thus often overlooked — benefits? What will it take to trigger rapid market transformation? And is the very term "energy efficiency" actually hampering action?
Take retrofit valuation, for instance. If an NGO or business is pitching an energy overhaul to a commercial real estate owner or manager, the Kelowna, BC–based owner of Unrooz Solutions says, it's not necessarily the cost savings alone that might close the deal. It could be increased occupancy. "When you're tightening your envelope, you're improving the comfort," she explains. "You can literally have people sitting closer to the windows because you no longer have the cold and hot spikes characteristic of poor glazing."
Similarly, an upgrade to an affordable and/or supportive housing complex will improve not only the health of its residents, but also that of the surrounding community. "When you improve the building, you're improving the value that the individuals who live there could bring to the economy," she says. "They can be more available to the workforce."
Such benefits are notoriously difficult to quantify. But, Rezania says, we need to figure it out if we are to truly mainstream energy efficiency — or whatever we end up calling it.
(The term 'energy efficiency' unconsciously signals savings and conservation, she suggests, and the challenge is that people don't automatically think of it as the cleanest available resource: "The expression evokes a feeling of curtailing economic growth and, by extension, job creation.")
After working in the United States and working for 19 years in cell phone device design and manufacturing, Rezania decided that the energy efficiency sector better aligned with her values. She landed at the Northwest Energy Efficiency Alliance, a Portland, Oregon–based nonprofit funded by utilities in Washington, Oregon, Idaho, and Montana. There, she spent five years leading commercial, industrial, and agriculture sector market transformation programs. She continues to consult for stateside utilities and other companies under Unrooz Solutions; the name is Persian, and means "that day," as in, the one you can envision.
As she builds her professional network in Canada, Rezania is volunteering on projects to advance climate action, energy efficiency, and equity and justice, her passions. She sees opportunity in broadening the value proposition of the co-benefits of energy efficiency, and in so doing fit efficiency firmly within the context of a circular economic model, where its benefits flow to far more people.
"Everything is so interconnected. It's really important as we educate our next generation to bring broader perspective into the picture: not just looking at engineering but looking at the humanities, at things like the anthropology of how human emotions are interconnected to the built environment. This is a pitch for more generalists!"
"I think there's an opportunity for bringing that awareness, and figuring out how we could formulate a coalition to drive that. Having said that, it's not an easy task. It doesn't exist. And our current approaches and very narrowly-focused approaches don't necessarily allow that. There has to be some way of figuring out what is the win-win-win."
If anyone can figure it out, we're betting she can.