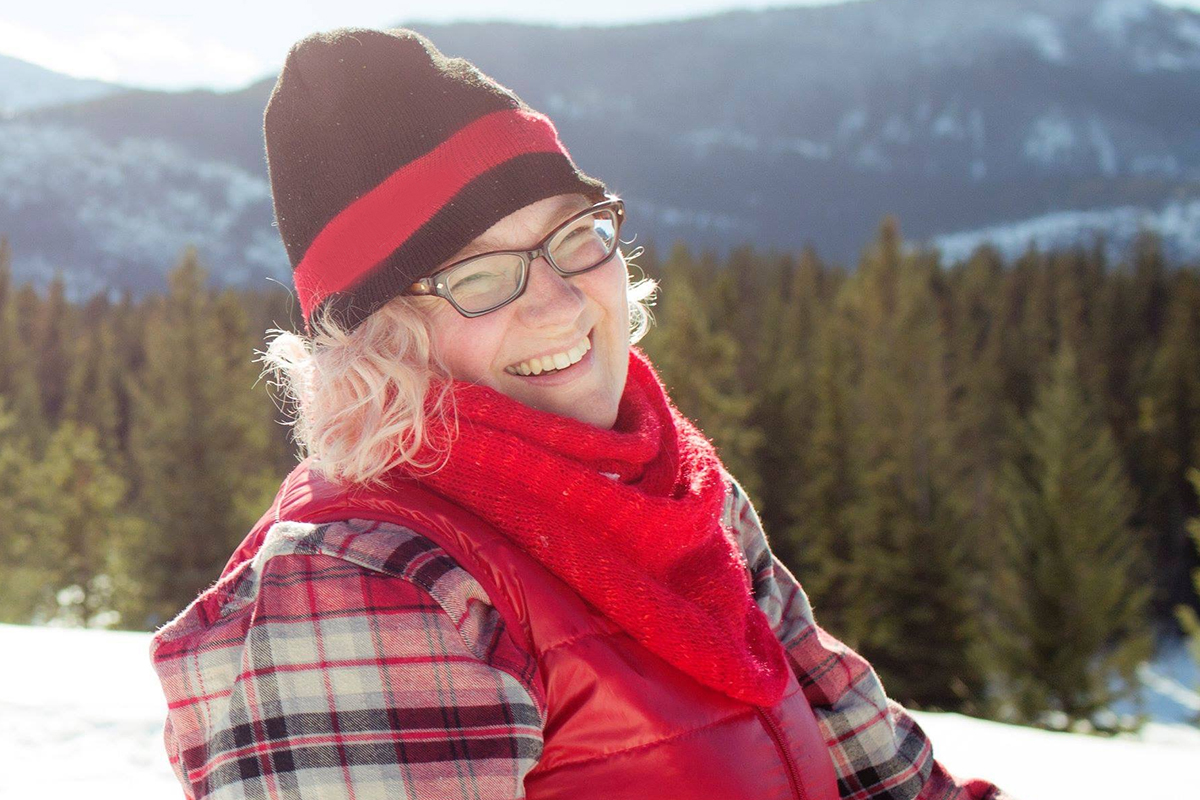 Climate Change and Energy Specialist, Town of Okotoks
Reclaiming the productivity of lands
As a Climate Change and Energy Specialist for the Town of Okotoks, Sheri Young started her career after graduating from the University of Alberta with a degree in Environmental Science and Land Reclamation and hopped right into the oil and gas industry. 
As a soil scientist, she spent her days reviewing data from sites around the province, ensuring that sites met regulations for clean soil and healthy vegetation. Her day-to-day work involved managing projects to remediate contamination, rehabilitate disturbed ecosystems, and reclaim the productivity of lands throughout western Canada. 
In this role, Sheri also began doing greenhouse gas calculations. After 15 years in oil and gas companies and service companies, she decided that she needed to make a change.
"I'd looked at enough 110 by 110 meter well sites and done enough hydrocarbon analysis that it was time to go on the front end of things rather than the back end."
In hopes of switching paths, Sheri did her Master's degree, part of which involved an internship with the Intergovernmental Science-Policy Platform on Biodiversity and Ecosystem Services (IPBES) Secretariat in Bonn. Sheri notes this as an eye-opening and brilliant experience that helped her define where she wanted to go with her career. She then worked for the province of Alberta before landing a position with the municipality of Okotoks. 
Throughout her career, Sheri has worked with people of all knowledge sets. She notes learning to overcome personally inflicted limitations – better known as impostor syndrome – as a pivotal moment in her career where she came to understand her true capabilities and her impact as a woman in a male-dominated industry. 
Sheri says that looking back, she wishes that the importance of policy-based knowledge and soft skills were more apparent to her as she set off into her career. Science-based careers and education are often deemed the best route, but through her experience, she now sees that differently.
Sheri had a few mentors throughout her journey that helped shape who she is today. Most notably, one of her mentors made sure the women who worked underneath him were given equal opportunities. It was a relief to be in the industry without having to justify her gender.  
For Sheri, the most significant indicator of a healthy work environment is where there are people respecting you for who you are and what you bring to the table. She understands how important it is to feel safe and secure, comfortable asking questions, and admitting when you don't know the answers.