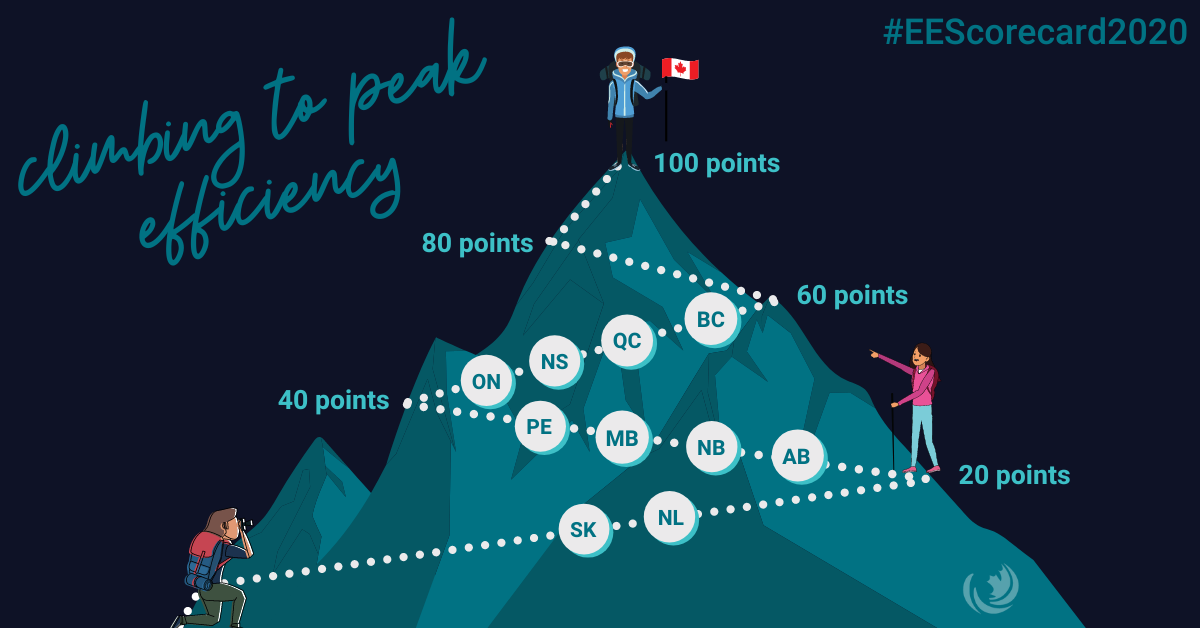 The Canadian Provincial Energy Efficiency Scorecard tracks 42 policy and outcome-based metrics across all 10 provinces
Thousands of Canadians have downloaded our 2019 Provincial Energy Efficiency Policy Scorecard, and visited the accompanying national database of energy efficiency policies. We want to get a better sense of how these tools are being used by the energy efficiency sector, researchers, policymakers, and advocates. Take our brief survey today so we can deliver on the #EEScorecard2020.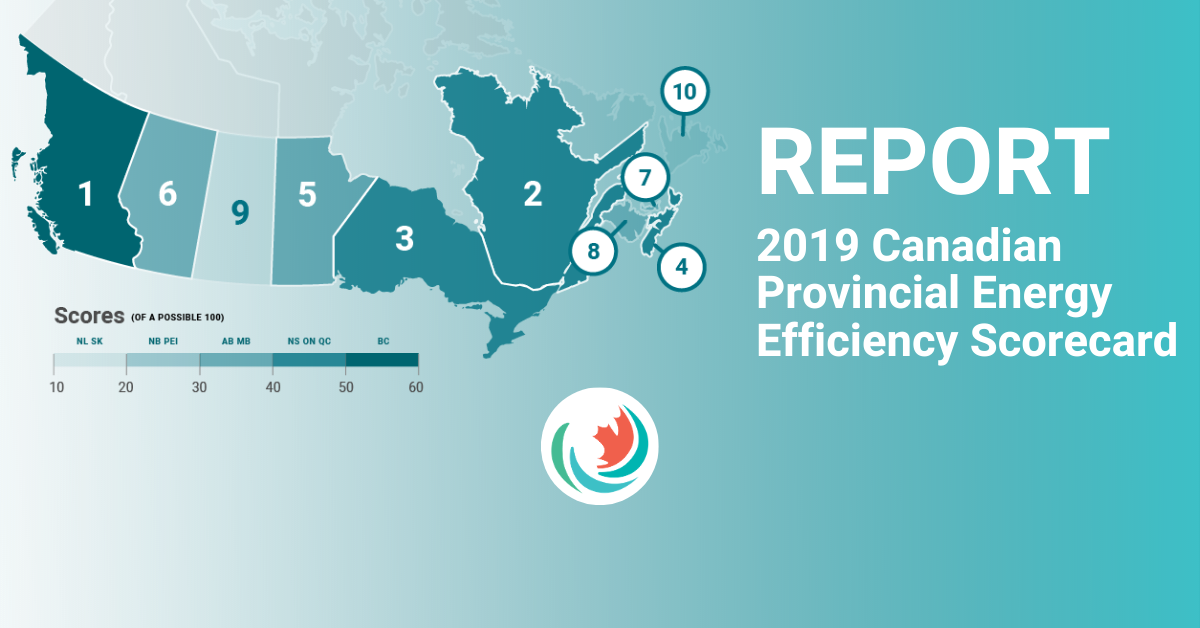 A national low-carbon transition requires a tripling of energy efficiency from current levels. Energy savings will be largely driven by the provinces and territories, because they have jurisdiction over the most relevant policy areas, such as public utility regulation and building energy codes.