Proposed Changes to Ontario's Building Code
A missed opportunity that will set the province backwards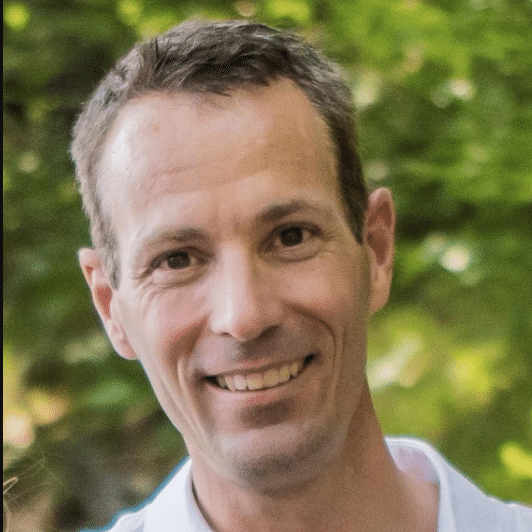 Kevin Lockhart
Efficiency Buildings Lead, Efficiency Canada
Proposed changes to the Ontario Building Code are a missed opportunity to increase the energy and emissions performance of the province's building code for the first time in 5 years.
Ontario plans to adopt a single tier of the tiered code which means industry and municipalities will lack direction on how and when net-zero standards will be implemented.
Adopting a single tier undermines the intent of the tiered codes as a tool for transforming the buildings sector towards low energy and emissions construction standards.
This past January, Ontario's Ministry of Municipal Affairs and Housing announced proposed changes to the Ontario Building Code (OBC) intended to harmonize with the 2020 National Construction Codes ("model codes"). The province will hold public consultations until March 13th. Comments can be submitted via the Environmental Registry of Ontario.
Plans to harmonize the OBC with the national model codes include:
Adoption of tier 1 of the NECB 2020 (approximately equivalent to NECB 2017) for part 3 buildings, those classified as Group A, B or F-1; or exceeding 600 m2 in building area or exceeding three storeys in building height), and
Adoption of tier 3 of the NBC 2020 (a marginal increase in energy performance compared to the current OBC) for part 9 buildings classified as having fewer than three storeys in height and smaller than 600 m2 in area.
This means that Ontario will have experienced only incremental changes in energy efficiency/building performance required by the OBC in the past five years.
As Ontario responds to the affordable housing crisis, we need tools like the tiered building code to ensure owners and occupants of new buildings benefit from greater comfort, healthier indoor environments, as well as energy related savings for the life of the building. Building energy codes such as the national model code Ontario intends to adopt safeguard building owners and homeowners against higher operational costs, structural issues related to moisture, and other issues affecting occupant comfort and health. Moreover, building codes ensure that those who actually use the buildings are not stuck with higher cost and lower quality buildings that will be difficult and costly to retrofit in the coming years.
The biggest issue with Ontario's proposed OBC update is that the province has outlined no plan to adopt net zero energy ready codes by 2030 (or earlier). A commitment was made in the 2016 Pan-Canadian Framework on Clean Growth and Climate Change (Ontario was a signatory) and the International Energy Agency's net-zero scenario requires governments to "act before 2025 to ensure zero-carbon-ready compliant buildings codes are implemented".[1]
Instead, Ontario has stated it will adopt a single tier, to the exclusion of all others. Doing so will undermine both the value and intent of the 2020 model codes. This tiered approach is intended to deliver progressive increases in building energy performance at each tier, offer industry a clear regulatory path to net-zero, and transform the market for net zero energy and emissions buildings.
Ontario has previously positioned itself as a leader in energy efficient buildings performance through OBC SB-12 as well as through voluntary programs such as EnergyStar for New Home. Thus, Ontario should look to build on its leadership and existing capabilities rather than using harmonization with the model building codes to stall progress, it can use the model building codes to advance towards greater energy efficiency, which is what they are intended for.
Instead of demonstrating marginal improvements, here's what Ontario should do:
1. Adopt the upper tiers of the national model building codes and allow municipalities to choose a tier of the building code
Under the proposed plan, there will have been no changes in building performance since 2015 (NBC) and 2017 (NECB). To ensure new home buyers are provided with affordable, healthy, durable buildings, the province should:
Ensure all tiers are available within the Ontario Building Code (i.e., no exclusions), and
Advance towards higher performance by adopting Tier 2 for the NECB, and Tier 4 for the NBC.
Ontario municipalities seek more, not fewer, tools to connect building codes to their climate ambitions. Ontario municipalities can serve as living laboratories for energy efficiency, emissions reductions and climate change resilience innovation and thereby test and advance the market at a smaller scale. Successful adoption of upper tiers at the municipal scale can catalyze Ontario's municipalities, encourage consistency across municipal energy efficiency standards, and prepare them for future updates to mandatory components of Ontario's Building Code thereby increasing capacity of the wider market more quickly and effectively across Ontario. The province should:
Provide municipalities with the authority to implement tiers above the base requirements within the Ontario Building Code.
2. Commit to net zero buildings
The tiered approach of the 2020 model codes is intended to transform the buildings sector towards energy efficient, low-emissions construction practices and processes. To achieve this goal, all involved in the buildings sector need to know where the sector is heading, and when. The province should:
Provide a net-zero roadmap to guide regulatory and market progress to net zero, encourage market maturity and signal to industry the direction of the province's building codes, and
Add an addendum to the Ontario Building Code requiring 100% efficient heating and hot water systems in all new buildings.
Reducing heating and cooling loads is a critical step in the design and construction of net-zero energy ready buildings. This requires that the building envelope be as airtight as possible, while taking in fresh air and expelling stale air through controlled ventilation. The only way to quantitatively ensure a building has been constructed to be airtight is to measure it using an airtightness test. To ensure new buildings constructed in Ontario avoid being locked into costly energy consumption patterns and greenhouse gas emissions for decades to come the provinces should:
Add an addendum to the Ontario Building Code requiring mandatory airtightness testing in all new buildings.
3. Support building code implementation and enforcement through education and capacity building
Ontario can support building code adoption through training and capacity building opportunities for local governments, industry, and other stakeholders. This includes advice and clarification on technical aspects of the standard as well as training and peer support networks, plain-language communications materials, and strategies for cost reductions that include training programs, incentives, builders' guides, and pragmatic costing guidelines for various tiers of the code.
Follow the lead of the BC Energy Step Code Council and support better building code adoption through training and capacity building opportunities for local governments, industry, and other stakeholders.
Communicate the benefits of tiered building codes. This includes advice and clarification on technical aspects of the standard.
4. Address existing buildings
While existing buildings are not included as part of the OBC requirements proposed, it will not be possible to achieve the deep emissions reductions in Ontario's economy needed to achieve Canada's mid-century climate ambitions without addressing existing buildings. To address energy and emissions from existing buildings, the province should:
Accelerate and expand Ontario's Energy and Water Reporting and Benchmarking initiative to include all large buildings and require the EnerGuide Rating System at the time of purchase for all other buildings.
Enable mandatory building performance standards for existing buildings to regulate energy and emissions from Ontario's worst-performing buildings.
Seize the opportunity to take bold climate action
As proposed, the 2022 Ontario Building Code revisions are a lost opportunity to take meaningful steps towards decarbonizing the buildings sector. Ontario's homeowners, building owners, manufacturers and industry lose the clear regulatory direction offered by the tiered codes, but also the opportunity to capture the wide-ranging economic and social benefits of tiered building code adoption.

This doesn't have to be the case, however. The buildings sector has already proven it can deliver highly energy efficient buildings with minimal cost increases and, with its plan to affordably deliver
1.5 million new residential units
over the next 10 years, Ontario could well be positioned as a leader in high-performance building materials and construction. To reach its potential Ontario must embrace the tiered code framework, establish a roadmap for the adoption of the net-zero energy ready tiers, and seize the adoption process as an opportunity to strengthen code requirements.