REPORT
Regulating Energy and Emissions in Existing Buildings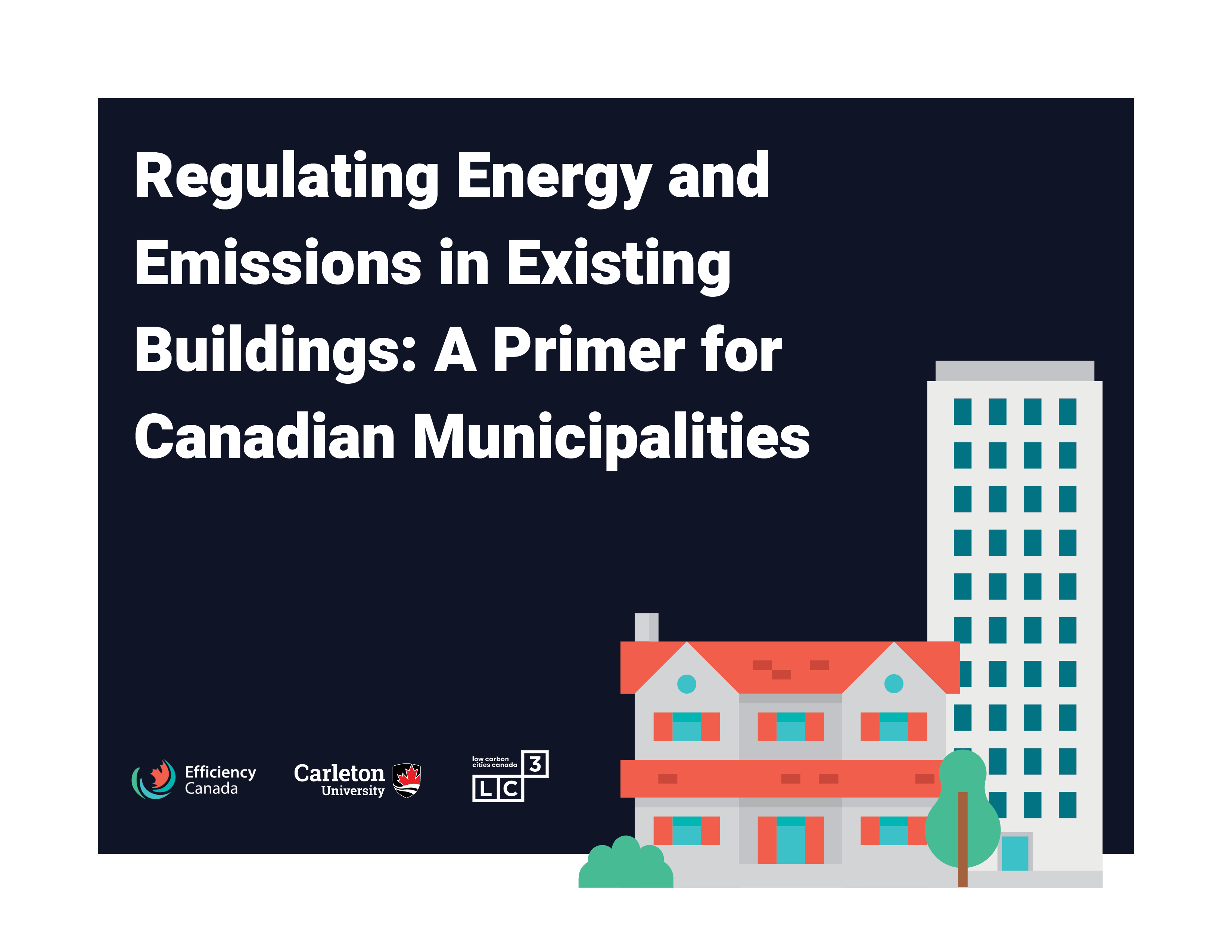 This guide offers municipalities and policymakers insights into the role existing buildings are expected to play in meeting Canada's decarbonization goals. It highlights two unique tools to regulate retrofit activity in existing buildings: the Alterations to Existing Buildings code (AEB) and Mandatory Building Performance Standards (MBPS).
🔑 Key findings:
The AEB is expected to incrementally increase the energy efficiency of existing buildings but not likely to provide the volume, scale, or depth of building retrofits needed to reach Canada's net zero commitments.
MBPS is an innovative policy tool that can be set at a federal, provincial/territorial, or municipal level.
The AEB and MBPS are essential tools providing municipalities with a framework for regulating energy and emissions in Canada's existing buildings.
When you download this guide, you'll also receive our Model Bylaw Template.
This guide was funded by the Low Carbon Cities Canada (LC3) network.
More municipal guides on building codes