REPORT
The Municipal Guide to Net-Zero Energy Ready Building Codes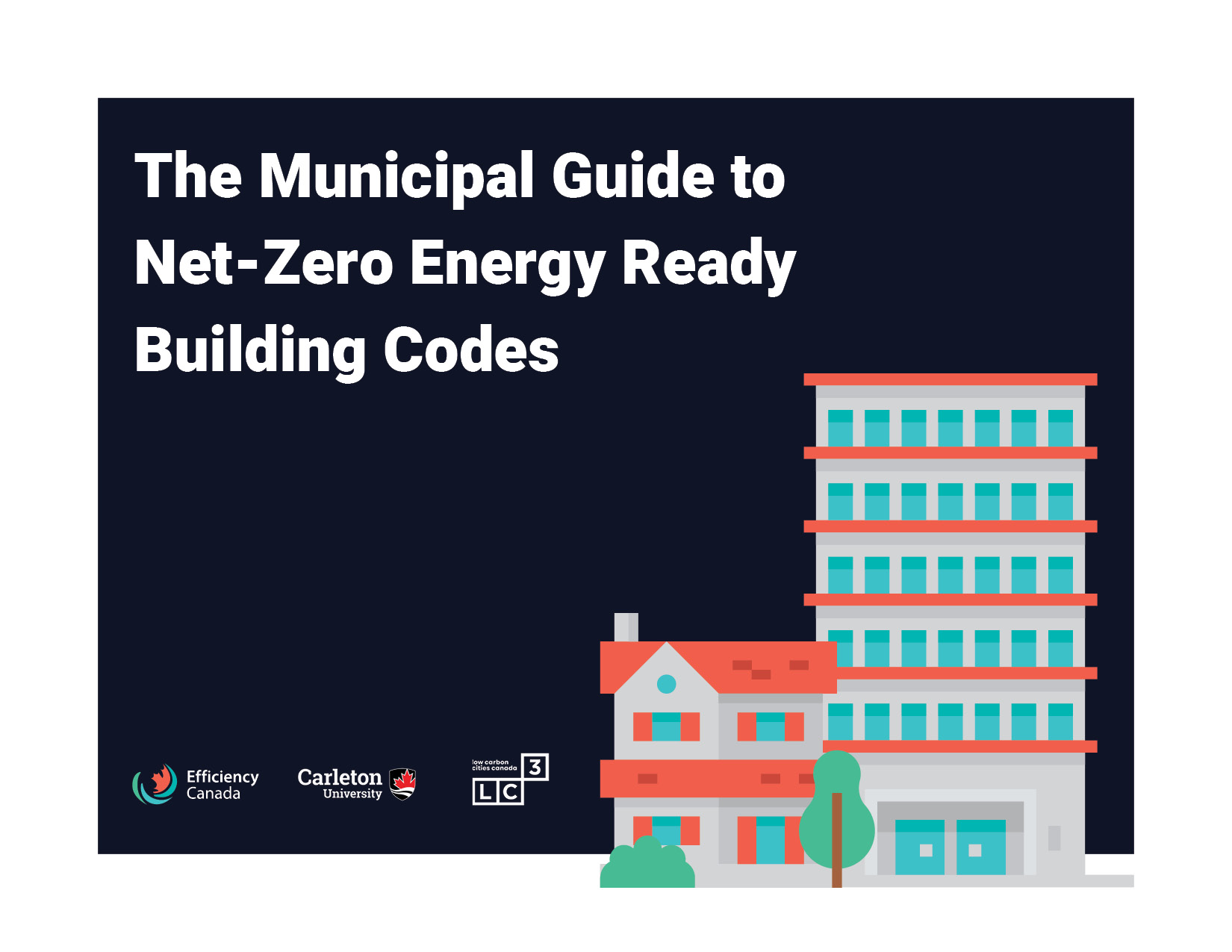 The Municipal Guide to Net-Zero Energy Ready Building Codes contains everything you need to understand tiered codes, the advantages of adopting an ambitious tier, and how municipalities can use the new codes to achieve net-zero emissions by 2050. Learn how your municipality can use model code adoption to reach your net-zero goals, capture a range of energy and non-energy benefits, and lay the foundation to reach net-zero emissions.
🔑 Key insights:
Stringent building energy codes, like the 2020 model codes, are a near-term transformational action local governments can use to achieve their climate change targets.
Canada's recently released national model building codes are tiered and provide a path that sees building performance improved with each tier.
The tiered code framework offers the flexibility local governments need to accelerate the energy performance of buildings.
This guide was funded by the Low Carbon Cities Canada (LC3) network.
More municipal guides on building codes