No one should have to choose between eating, heating, and other essentials. Yet millions of Canadians will struggle to afford rising energy costs this winter.
Since 2019, total household spending on energy costs in Canada has increased by 24%. It's part of growing affordability concerns leaving families and individuals with a series of impossible choices.
"Do I pay my energy bill? Do I buy food for my family? Do I pay my housing? Or do I put fuel in my car? All of these things are critical things that they absolutely have to do, but at the end of the day, which one do you choose?" — Sue Quinn, Why addressing energy poverty is a climate solution, What On Earth (CBC)
Energy efficiency upgrades are a proven way to lower energy bills, locking in savings over the long term. It creates good jobs, reduces energy waste, offers protection from cold and extreme weather events, and plays a critical role in achieving Canada's climate goals.
Existing federal programs remove financial barriers for middle and upper-income Canadians looking to make their homes more energy efficient. But program gaps have left more than 4.5 million Canadians behind because:
Existing programs require an investment

–

and not everyone can cover the upfront costs.

Market renters are excluded.
With a few tweaks to existing programming and more funding, the federal government could provide rapid relief to Canadians struggling with home energy costs.
We have a chance to achieve this in the 2023 federal budget – but we must act quickly. Budget negotiations are happening right now. These conversations will shape what gets funded in 2023. 

Your MP has a unique set of tools at their disposal to influence what's included in the budget — ask them to advocate for an investment in energy efficiency as part of the 2023 federal budget so that Canada can provide Efficiency For All.
There is strong national support for low-income energy efficiency
The federal government has strong public support for expanding low-income energy efficiency. According to polling conducted by Abacus Data for Efficiency Canada, 72% of Canadians in favour of government funding toward energy efficiency for low-income housing. This support spans across rural and urban populations, owners and renters, all income groups, voters for all political parties and in all regions*.

The US has had a national low-income energy efficiency program in place since the 1970s
The Weatherization Assistance Program has provided no-cost energy-saving upgrades to 7 million low-income households. The benefits go beyond lower energy bills:
Reduced 1 million+ metric tons of C02 every year

Supported 8,500+ jobs in communities across the country

Sustained national network of 700+ local service delivery organizations providing weatherization services in every single US county
Canadians support low-income energy efficiency, and there is a clear role for the federal government to play. Be part of a solution to ensure energy efficiency is available to everyone.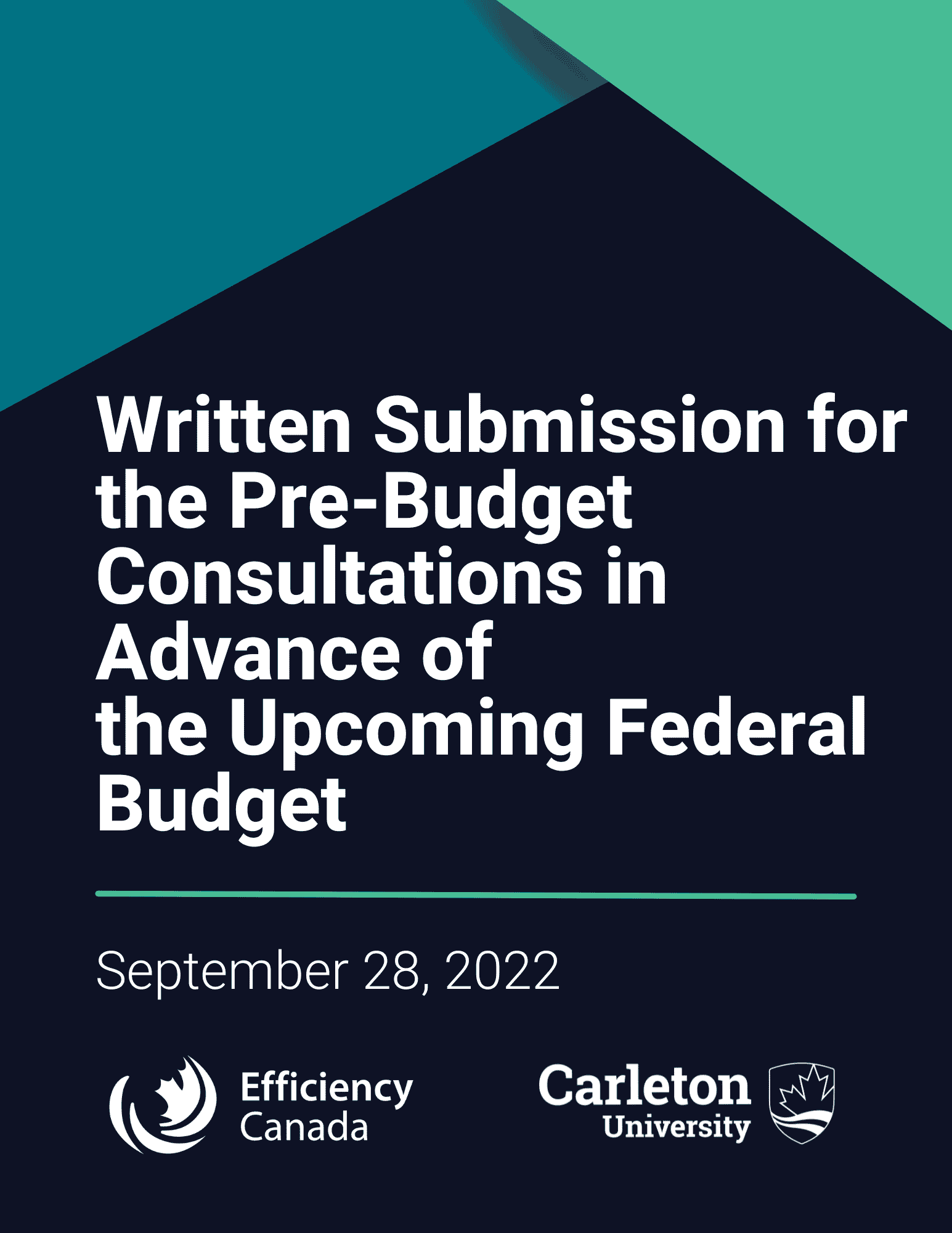 Written Submission for the Pre-Budget Consultations in Advance of the Upcoming Federal Budget
Lowering energy costs for those who need it most.
Open Letter
This letter was submitted to Ministers Freeland, Wilkinson and Guilbeault as part of the pre-budget consultation process. 134 organizations signed on.
Virtual Rally for Energy Justice
We held a virtual rally to hear from leaders and activists across Canada. Speakers shared stories about the challenges of living with a high energy burden and working for change. We discussed solutions – including energy efficiency.
Back to Efficiency Canada