Taking action on our commitment to advance gender equality
A self-assessment is the first step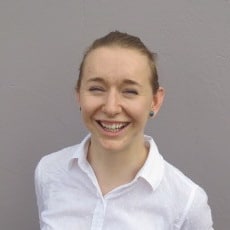 Blogs | News | Workforce Development
The easiest way to start improving is by admitting what you don't know.
Helping to advance gender parity in the energy efficiency sector is a priority for Efficiency Canada. We have publicly committed to Equal by 30, the Leadership Accord on Gender Diversity, and signed MOU's with organizations WiRE and StepUp who focus on advancing gender equality, diversity and inclusion. While we recognize that we are not gender experts, we do recognize our role in communicating this issue to our sector and have created a space to gather knowledge and stories on gender in our sector. However, we also acknowledge that if we want to be part of the solution, these efforts are only the first steps in being part of the change we wish to see.
Where do we go after this acknowledgment?
Self-assessment.
Luckily for us, our Community Organizer, Kirstin Pulles, has a background in gender research. While mapping the ecosystem of gender lens investors in Ghana in 2018, she was introduced to the Gender Equality Mainstreaming (GEM) Self Assessment Tool. This is a free, online tool which through a series of questions about the company and its policies, helps to demystify gender mainstreaming by identifying ways to better support women's contributions.
We completed the three parts to the survey — environmental, social, and governance practices — and waited anxiously for our results.
Here's what we learned.
What surprised us. (Spoiler alert: We aren't perfect.)
Being part of Carleton University gives us a strong head start on our equality and diversity efforts, as we are able to rely on existing policies. The Department of Equity and Inclusive Communities fosters the development of an inclusive and transformational university culture. For example, as part of the University's strategic plan development, the university is also creating Recommendations for Equity, Diversity and Inclusion (EDI) Institutional Action through a process of community consultation, which will address areas like leadership, workplace culture, and ways of learning. From October 19-23, 2020, Carleton celebrated its second annual Inclusion Week, featuring speakers and workshops to build community and elevate the university's principles of equity, diversity and inclusion. Our hiring practices are also in keeping with Carleton's Employment Equity Program which aims to elevate marginalized communities.
While we currently have a team that actively practices gender equality through actions like targeted messaging on social media, and creating content to encourage women to join the energy efficiency workforce, as a new organization, we have yet to cement many of these practices into official policies. It's important that we take the opportunity now to put the structures in place to support and encourage a diverse workforce if we want to ensure these checks and balances continue as our team grows or changes.
While we actively hire to ensure a gender balanced team, we received suggestions on how to develop our hiring process to defend against implicit biases. A great tip that we will start to implement is to ensure that there is at least one candidate from an established set of diverse backgrounds, and if not, repost the position. This hiring practice will help ensure that we are targeting those outside our existing circles.
We also learned that we must also look externally. Meaning, we must ensure the gender breakdown of our contract positions and procurement organizations are also diverse.
Another interesting idea was to seek input from stakeholders outside of the organization on the gender impacts of our policies and governance structures. Getting an outside perspective can bring new insight to complex issues, much like the GEM Tool allowed us to reflect critically on our choices, and showed us our blind spots.
Implementing improvements
The results further provided a number of concrete recommendations on improvements that we can make in our own (virtual) office. One example that we have begun to look into is creating a confidential feedback tool for employees. Our communications team will codify their existing gender-balanced practices into their job description(s), ensuring that their work continues even if current staff move on. While developing our new strategic plan, we will find opportunities to build a culture of gender inclusion into well informed policies.
These ideas are just the beginning of a continual process of growth.
We are proud (and humbled) to have taken these steps to work towards our Equal by 30 commitments. We intend to work alongside our sector to welcome a new generation of efficiency leaders of all genders, races, and backgrounds.
We encourage your organization to complete the Gender Equality Mainstreaming (GEM) Self Assessment Tool survey.