Gender and Energy Efficiency
We must make energy efficiency workplaces inclusive, create opportunities, and expand the promotion of women in energy efficiency, so that others can see role models, encouraging more women to join.
Natalie Irwin
Senior Policy Analyst at Natural Resources Canada (Office of Energy Efficiency)
At Efficiency Canada, we have made a number of commitments to advance gender parity in the energy efficiency sector.
But, there is much more to be done.
Our challenge to the sector
Learn about women across Canada rocking energy efficiency careers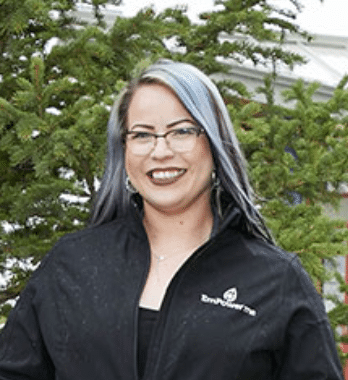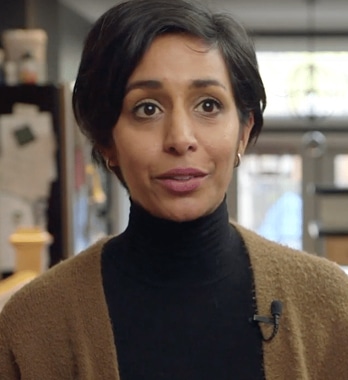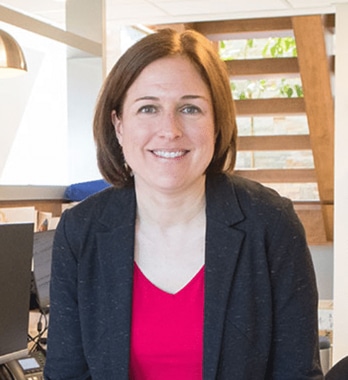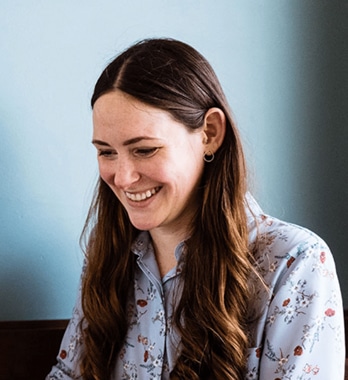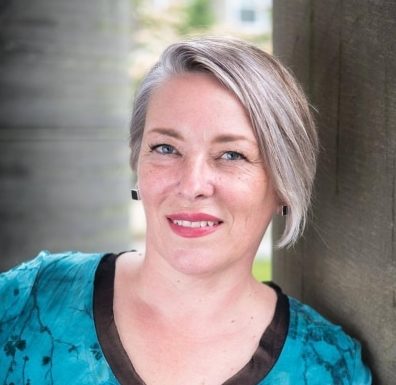 Meet the women driving energy efficiency
policy change at Efficiency Canada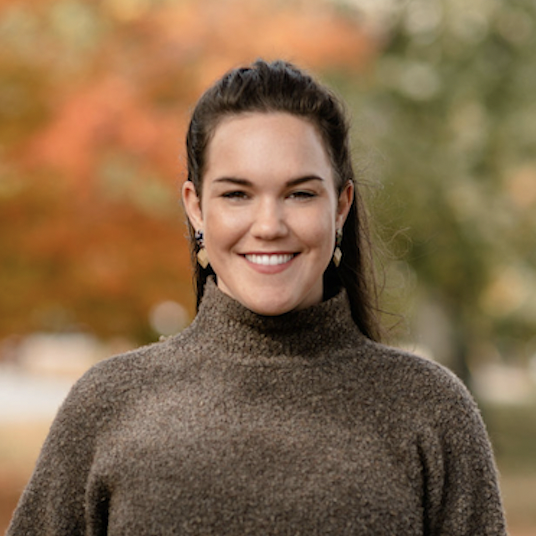 Kelsey Brasil
Project Manager, Career Hub

Kelsey Brasil is Project Manager at Efficiency Canada. Originally from Ontario, she fell in love with Halifax studying Sustainability and Planning at Dalhousie University, and has made a second home on the east coast. Prior to joining us, Kelsey managed Efficiency Nova Scotia's community outreach program, Green Schools NS — connecting students to Energy efficiency behaviours they can adopt to protect our Earth. Energy efficiency quickly became a career focus once she saw the ways it empowers youth to take action, helps Canadians save money and afford their bills, and the solutions it brings to the climate crisis.
Kelsey is a passionate change maker with a love for meaningful connections and partnerships. Through her initiative Let's Sprout, she designs programming to help folks reimagine the world and demand action towards social and environmental justice.
In her free time, you can find Kelsey in the woods camping, rock climbing, or playing guitar and singing her favourite tunes to the ocean.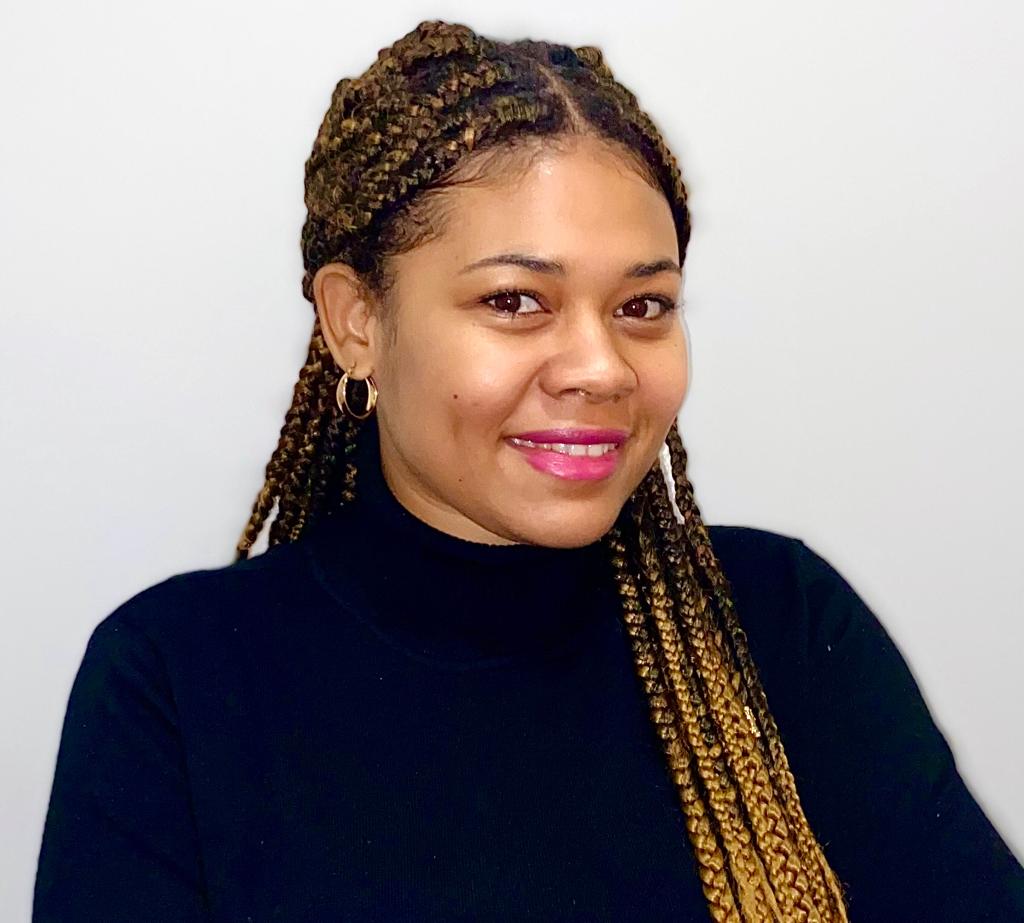 Chloé Baptiste
Communication and Engagement Coordinator
Hi! I'm Chloé. I will be working as the Community Engagement Intern this summer. I just completed my Bachelor degree in Environmental Engineering and is graduating this summer from Dalhousie University.
I've always been involved in the clean sector: from proactive participation in sustainability campaigns back home to working in the clean sector as part of my Co-op program.
Within the Co-op program, I worked with Dalhousie Office of Sustainability as a Social and Sustainable Procurement Researcher, as a Program Assistant with Clean Foundation and as a Clean Energy Jr. Policy Analyst with NS Department of Energy and Mines on the Clean Transportation team.
Passionate about environmental stewardship, I enjoy working with like-minded people who have a similar goal/passion of making a positive impact on the planet and ensuring that our actions are in harmony with nature.
My areas of interest are in sustainable urban planning, clean and active transportation, energy efficiency and climate change mitigation and adaptation.
As for my hobbies, being from a little volcanic island found in the Indian Ocean, I enjoy being outdoors. I love hiking, outdoor walks/runs, riding my beautiful bike, going to the beach and playing soccer. If I am not outdoors, I will be watching soccer with my friends and family or at the gym!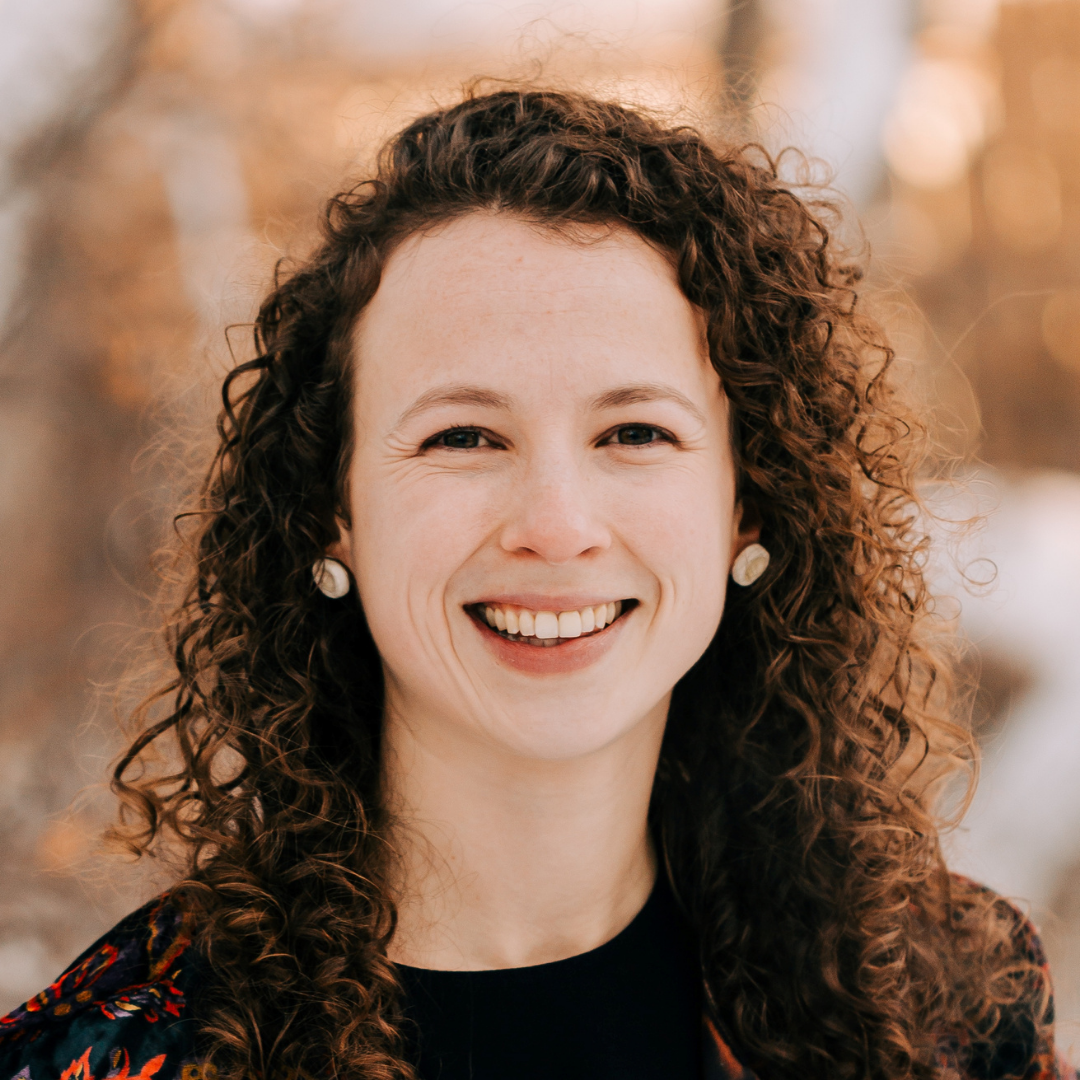 Alyssa Nippard
Research Associate

Alyssa is a Research Associate at Efficiency Canada and is passionate about sustainability. Prior to her academic and professional pursuits, Alyssa was on a path of self-driven research aimed at implementing solutions to lessen her environmental impact. Now, as a member of our Policy Team, she employs this same curiosity in examining energy efficiency efforts across provinces.

Prior to joining Efficiency Canada, Alyssa worked in commercial and industrial energy management where she supported clients through climate action planning, emissions quantification and energy conservation goals.
Energy efficiency became a key interest while attending the University of Regina where she earned a bachelor's degree in Environmental Studies and developed an interdisciplinary perspective on current ecological issues.

Outside of work you might find Alyssa trying a new baking recipe (with varying degrees of success), volunteering for the local cat rescue, or on a trip somewhere meandering through a market.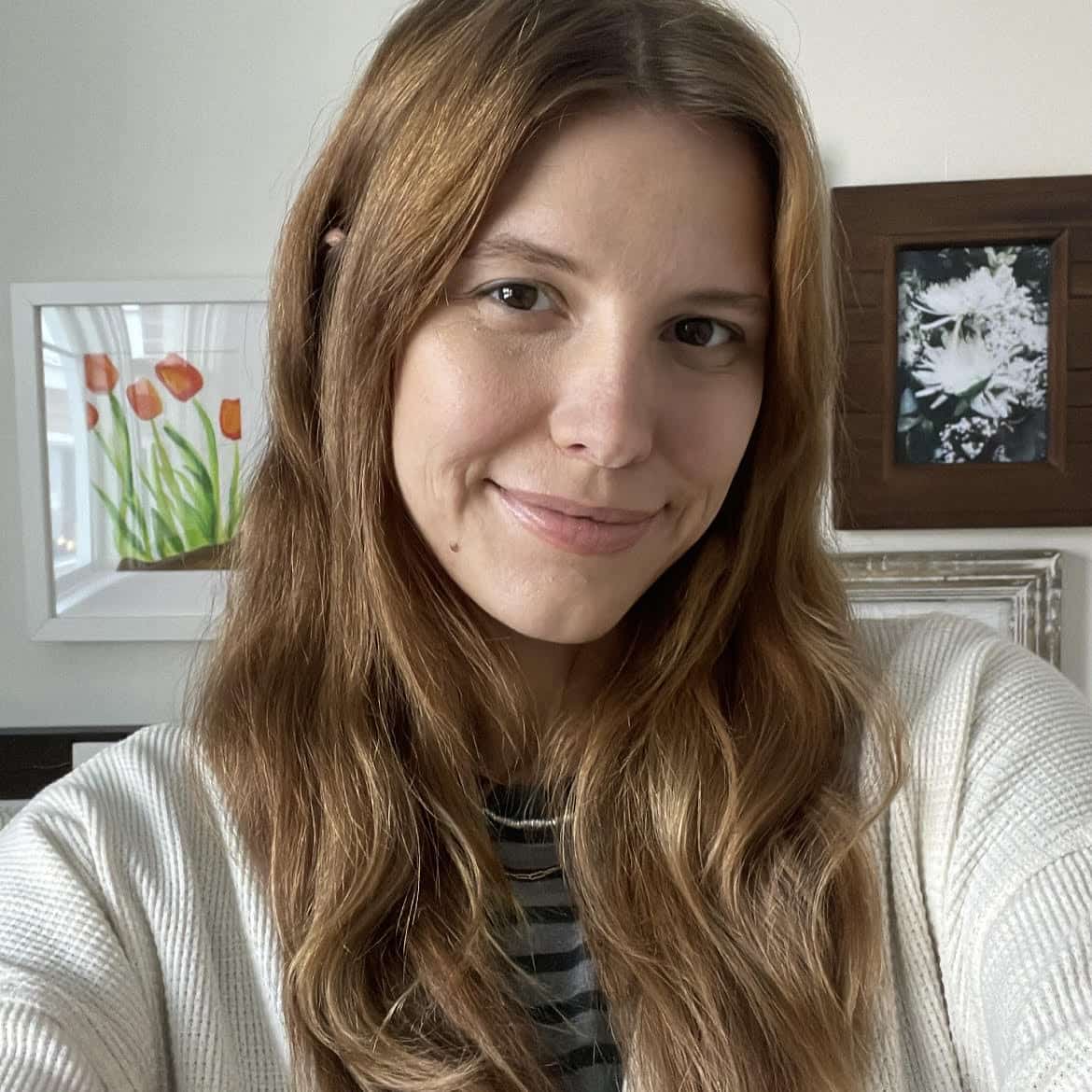 Aidan Belanger
Communications Specialist
With close to a decade of experience in communications, Aidan has worked with businesses big and small, helping them find their voice, recalibrate their mission and engage with the public, enabling them to grow in a meaningful direction. She has written for numerous companies and publications and has advocated sustainability and environmental responsibility through both journalistic work and marketing initiatives. Above all, she hopes to be part of the solution in her role at Efficiency Canada, making a difference in Canada's economy and environment.
Outside of work, you can find Aidan reading, writing, making fermented condiments with her husband and being the busy mom to a toddler.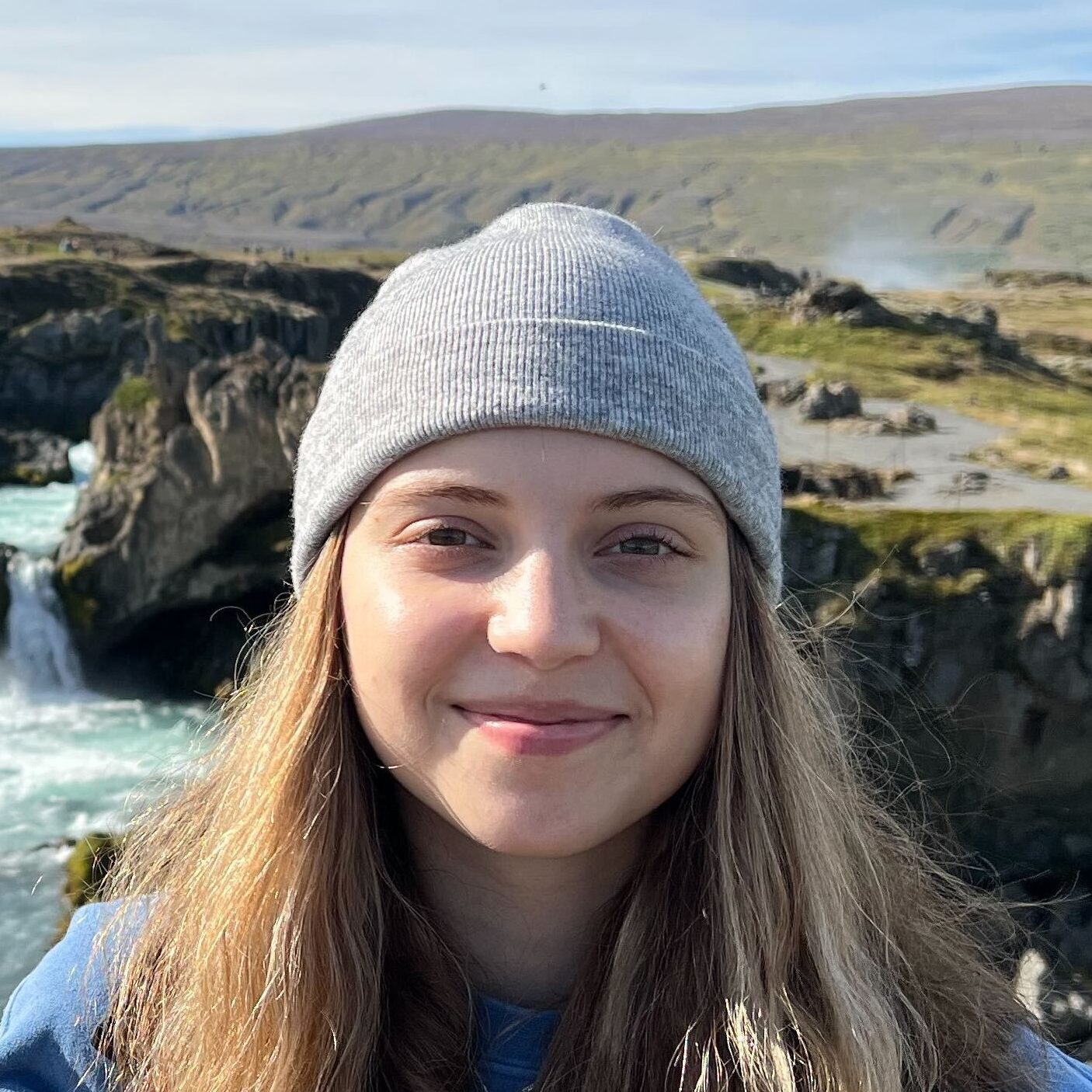 Liza Kowalski
Policy Research Assistant
Liza is the Policy Research Assistant at Efficiency Canada, helping with researching and providing energy efficiency to low-income Canadians, as well as tenant rights policies. She is currently pursuing a bachelor's degree in Communication and Media Studies as well as a minor in Business at Carleton University.
Her undergraduate studies have focused on writing and policy making, as well as analyzing current trends in media as the world moves through an age where information is easily exchanged. Liza is passionate in storytelling and is eager to learn and develop new perspectives.
In her spare time, Liza enjoys film photography, visiting museums as well as traveling, having recently traveled to Iceland.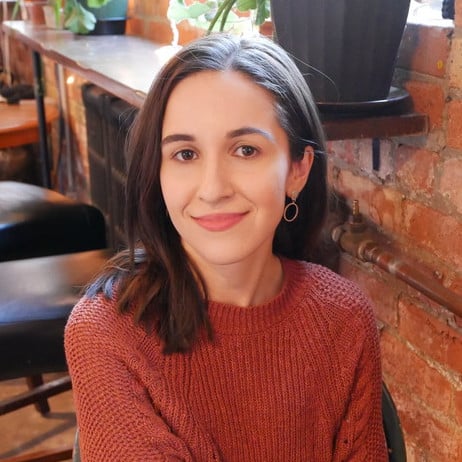 Aidan Djabarov
Communications Specialist
Aidan Djabarov is a Communications Specialist at Efficiency Canada. Her undergraduate studies were in Political Science, History, and American Studies and she completed a post-graduate certification in Public Relations/Corporate Communications at Seneca College.
Since beginning her professional career, Aidan has worked in entertainment, non-profit, and education – with these diverse experiences allowing her to develop an expansive array of skills across communications, social media, and marketing. She's excited to apply her skillset to advocating for energy efficiency and making a real impact on Canadian communities and the world at large.
Outside of work, Aidan enjoys frequent trips to the local library to stock up on new books and studying multiple languages in her pursuit to become a polyglot.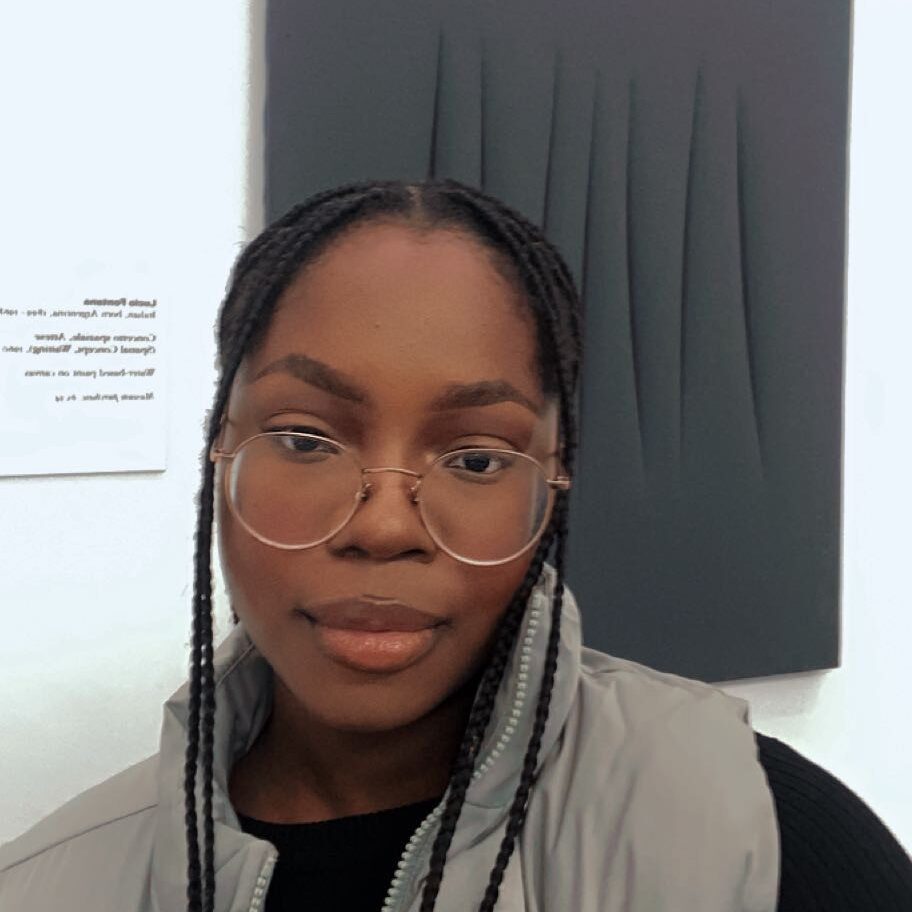 Adaeze Ogochukwuokolo
Communications Intern
Adaeze is the Communications Intern at Efficiency Canada. She is pursuing a bachelor's degree in Media Production and Design at Carleton University which is centred on utilizing digital technologies to create engaging, immersive, and visually captivating user experiences that bring information and stories to life.
As is evident from her Bachelor's program, Adaeze has always had a passion for media design and digital communication. She is eager to use her design and communications skills to advocate for an energy-efficient economy. She is also keen to acquire new related skills.
Her hobbies include reading, drawing and painting. She also enjoys visiting art museums, as they provide design inspiration. She recently visited the Museum of Fine Arts, Houston, as well as Color Factory, an interactive art museum.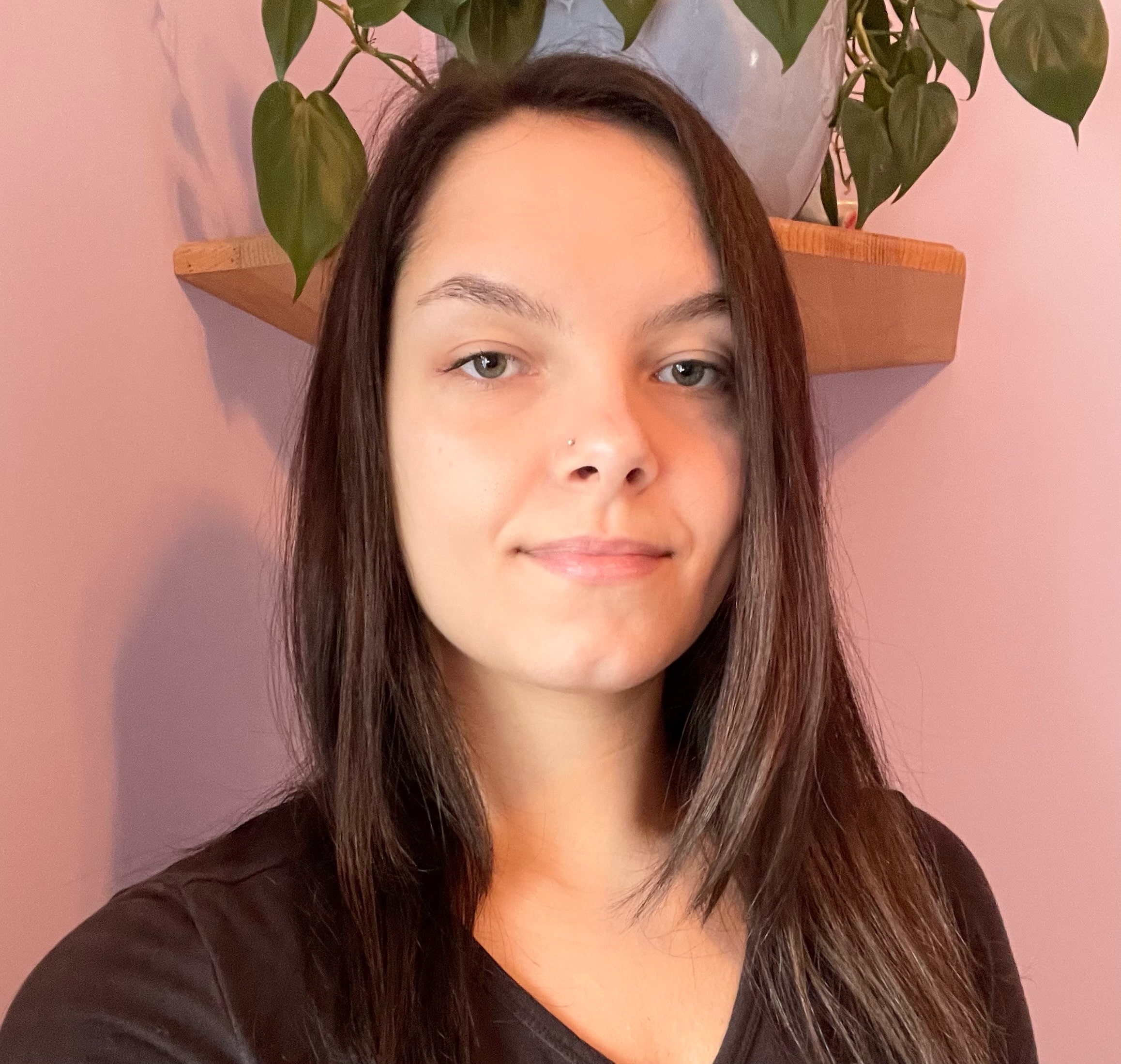 Stefanie DeSousa
Engagement Intern
Stefanie (She/Her) is the Engagement Intern at Efficiency Canada. She is currently living on the traditional, unceded territory of the Anishinaabeg people, which include the Odawa, Ojibwe, and Pottawatomi Nations. Stefanie completed her undergraduate degree in Environmental Studies and Biology at the University of Waterloo. She has experience in the non-profit sector advocating for animal welfare and climate change policy; Stefanie is passionate about social, economic, and environmental justice and hopes to contribute to meaningful change in all of the work she pursues.
In her free time, she enjoys hiking, thrifting, playing video games, listening to vinyl on her record player, and cuddling with her cat Nimbus.
Efficiency Canada's commitments to being Equal by 30 are outlined in the following three goals:
GOAL
Establish and internally identify, pay scales for all staff positions and levels.
RESULTS
Dialogue has begun and senior management has committed to move forward once options have been identified.
GOAL
50% of leadership roles held by women.
RESULTS
In May 2018, there were two men in Director-level (senior management) positions. In September 2018, one woman was hired at the Director level (senior manager) and in April 2019, one woman was hired at the Lead level (manager). These new hires helped to achieve the desired 50/50 gender balance in management
GOAL
Creation of policies to support flexible work hours, telecommuting, and working part-time.
RESULTS
Efficiency Canada has adopted a cloud-based coordination and management approach that operates across Canada. We also encourage and support a flexible work environment.
Carleton's Employment Equity Program
As a grant organization under Carleton University, we have adopted their Employment Equity Program, and as such we are dedicated to the elimination of discrimination and harassment; the removal of systemic barriers and the promotion of employment equity. The commitment is clearly articulated in the University's Human Rights Policies and Procedures. Carleton University is a federal contractor and complies with the Federal Contractors Program, the purpose of which is "to achieve equality in the workplace" so that no person shall be denied employment opportunities or benefits for reasons unrelated to ability and, in the fulfillment of that goal, to correct the conditions of disadvantage in employment experienced by (the four designated groups) women, Aboriginal Peoples, persons with disabilities and members of visible minorities by giving effect to the principles that employment equity means more than treating persons in the same way but also required special measures and the accommodation of differences.
Leadership Accord on Gender Diversity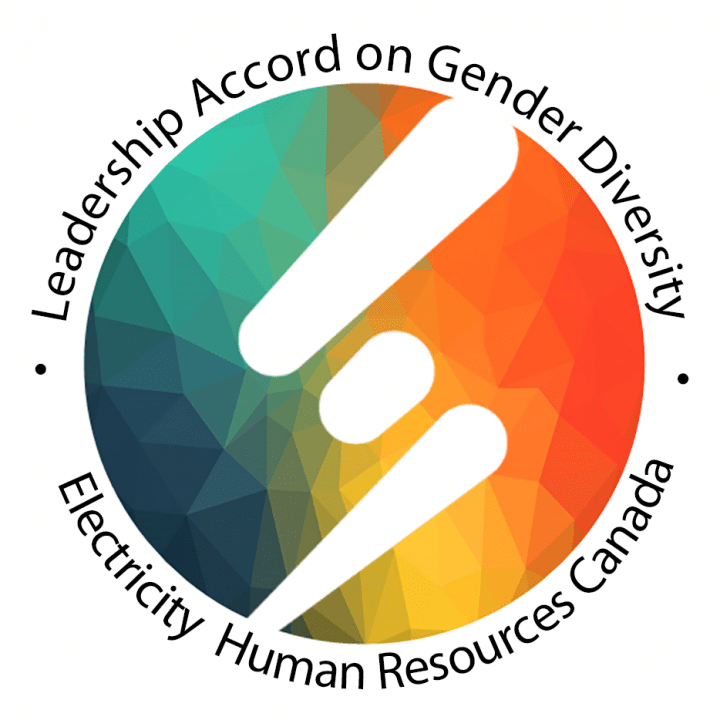 The Leadership Accord on Gender Diversity is a public commitment by Canadian employers, educators, unions and governments to promote gender diversity within their organizations. Developed and launched by Electricity Human Resources (EHRC) in 2017, the Accord proposes united action by employers, educators, unions and governments to:
expand the breadth and depth of the skilled workforce;
ensure that women are informed of the opportunities available in the sector of their choice;
and, once employed, are fully supported and provided with equal opportunities to grow and develop to their full potential.
It provides a real opportunity for all stakeholders to actively engage in building a workforce that is truly representative of Canada's people.
Women in Renewable Energy (WiRE)
Efficiency Canada has signed an MoU with WiRE to advance opportunities for women in the energy efficiency sector.
StepUp: 
Breakthrough in Energy Management
Efficiency Canada has an MoU with StepUp to advance opportunities for women working in management in the energy efficiency sector.
StepUp's Vision is a breakthrough in Canadian energy management performance by putting gender equality at the heart of Canada's transition to a low carbon economy.
StepUp's Mission is to assist organizations involved in energy management to better attract, retain, and advance mid-career women to C-suite and Board positions.

Efficiency Canada has signed on the to 50 — 30 Challenge
The goal of the Challenge is to encourage organizations to reach 50% gender parity, and 30% representation from under-represented groups, including racialized persons, those who identify as LGBTQ2, people living with disabilities, as well as First Nations, Inuit and Métis peoples, at the board and senior management levels.