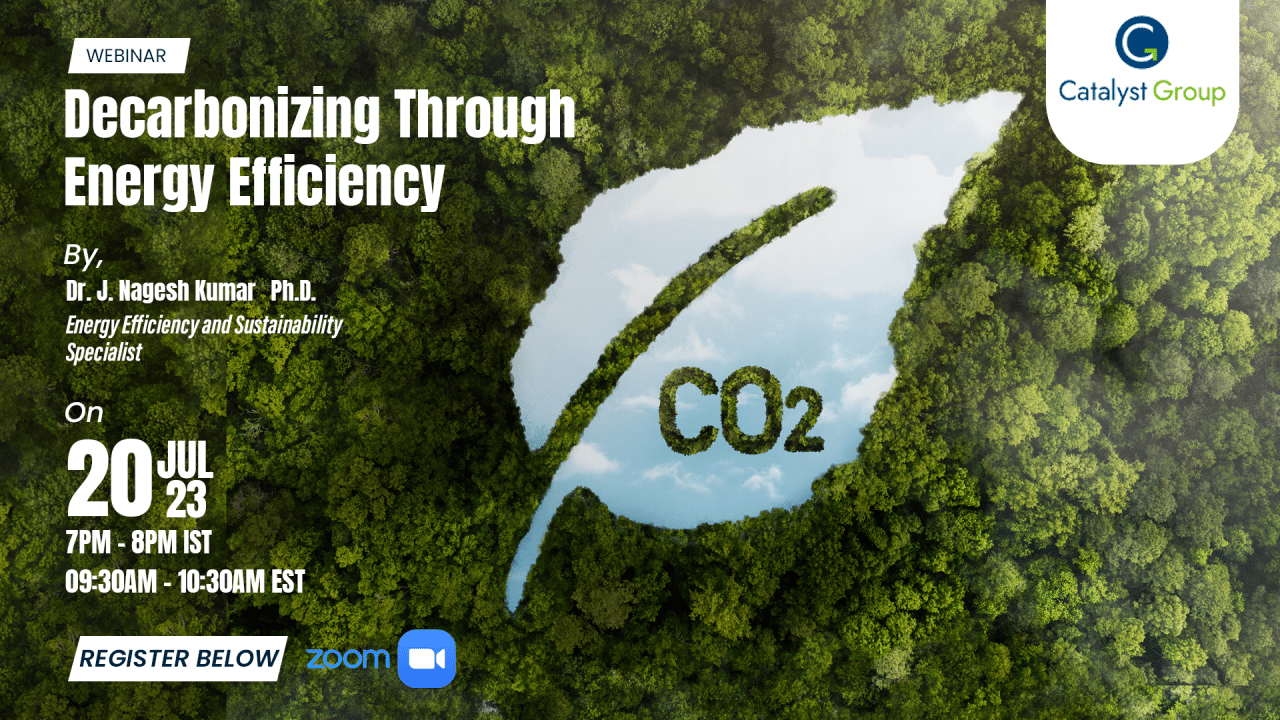 Join The Catalyst Group for an open-access webinar on "Decarbonizing Through Energy Efficiency".
This is a unique opportunity to gain valuable insights into the vital role of energy efficiency in enabling your organization to achieve its sustainability goals.
Date: 20th July 2023
Time: 07PM-08PM IST | 09:30AM -10:30AM EST
Dr. J. Nagesh Kumar, Ph.D., an expert in Energy Efficiency and Sustainability, will share how innovative strategies and practical approaches can be used to reduce carbon emissions through energy efficiency improvements.
Key Takeaways from the Webinar:
The role of energy efficiency in reducing the demand for fossil fuels and lowering GHG emissions.
How to identify energy efficiency opportunities through an energy audit.
How government regulations are supporting the creation of an energy-efficient economy.
Enabling continual improvement through an effective Energy Management System and ISO 50001 certification.
Case studies exploring examples of good practice.
Registration for this event is now open. Join us, expand your knowledge, and contribute to a greener future.
Please feel free to share this invitation with colleagues and industry experts.
We look forward to your participation in this transformative webinar!